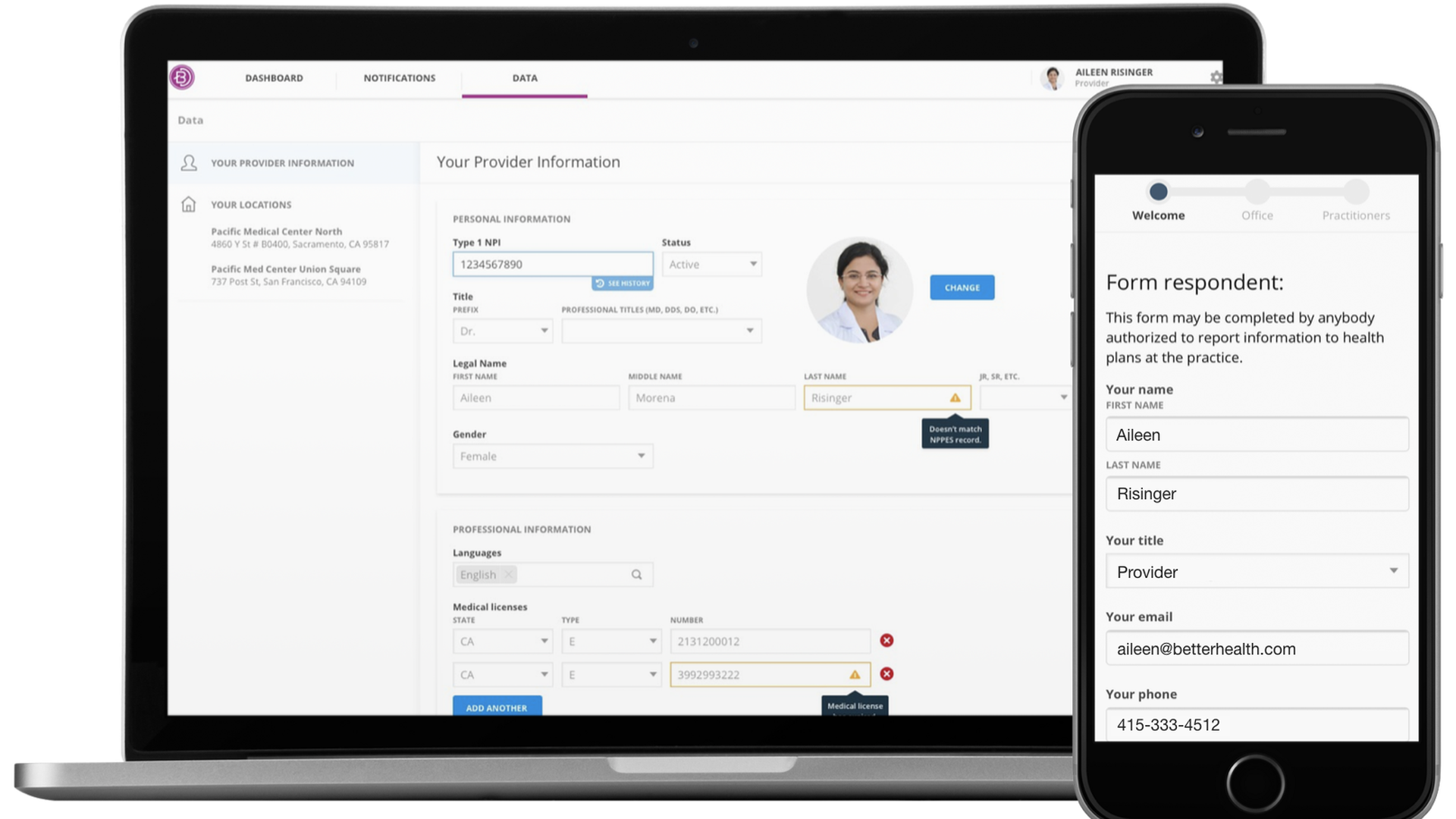 BetterDoctor, an online site that helps health care networks keep track of data on providers, is being acquired by Quest Analytics (no, not the people you go to for your blood work — that's Quest Diagnostics).
Why it matters: While much is made over the role of AI and machine learning in cutting costs for healthcare, those techniques are only effective if the underlying data is good. The deal brings together two companies that work behind the scenes to help health care systems keep accurate information on doctors in their networks.
Terms of the all-stock deal were not disclosed, though the two companies are of similar size (about 50 employees each). BetterDoctor CEO Ari Tulla will run the combined company.
BetterDoctor began life as a referral site for consumers, but pivoted in 2015 after finding that a good chunk of the data was inaccurate. For the last three years it has worked on helping provide better information to doctors.
"Almost half of the doctor information on the web and in health care directories is inaccurate," Tulla told Axios. "We got so many complaints it was impossible to run a service like that."
In many cases that leads to patients being given a wrong phone number or address. Worse, though, is when customers are told a particular provider is in their network but later learn that was wrong — via a giant surprise bill.
Go deeper