Reality check: The cracks in the college admissions system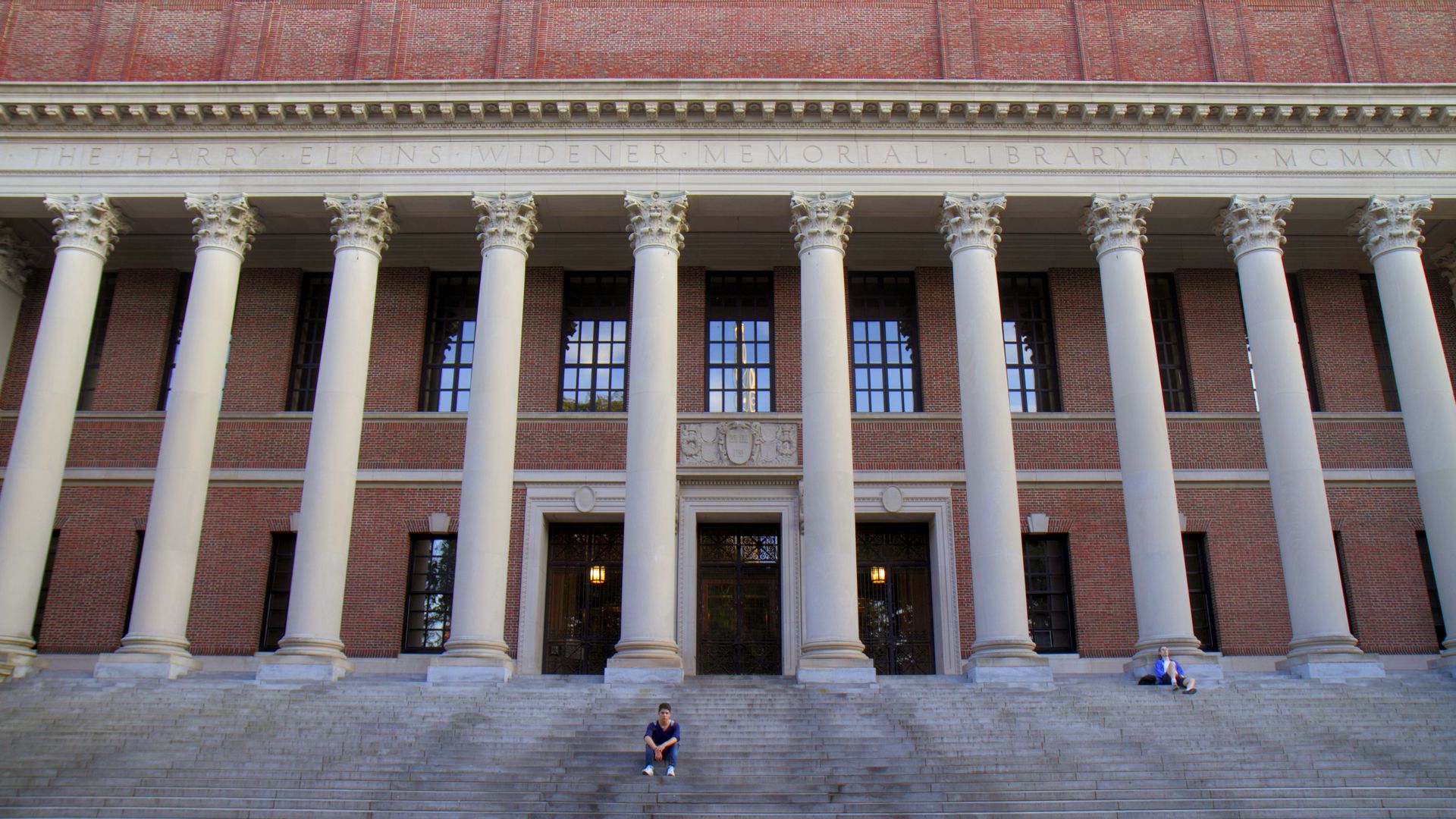 Last week, Students for Fair Admissions, a group representing Asian-American students suing Harvard for bias, filed documents that revealed that the university consistently rated Asian students lower on traits like likability, courage and kindness, reports the New York Times.
The big picture: Universities' admissions processes have long been criticized for their lack of transparency, and as admission rates at elite institutions continue to fall, colleges are under increasing pressure to justify decisions and eliminate biases.
Asian-American students are discriminated against in college admissions, per Students for Fair Admissions.
An analysis of over 160,000 student records found that Harvard gave Asian-American applicants lower ratings than applicants of other races on "positive personality" and being "widely respected."
"Asian-Americans scored higher than applicants of any other racial or ethnic group on admissions measures like test scores, grades and extracurricular activities, according to the analysis commissioned by [Students for Fair Admissions]. But the students' personal ratings significantly dragged down their chances of being admitted, the analysis found," per the Times.
Rates of Asian students at other Ivy League universities have also stayed relatively constant for years, despite changes in applicant pools, and critics say this is due to unspoken quotas.
"It turns out that the suspicions of Asian-American alumni, students and applicants were right all along," Students for Fair Admissions said.
Schools are abandoning standardized testing, saying scores are imperfect measures of aptitude.
The University of Chicago last week became the first top 10 school to get rid of the SAT and ACT in its admissions process.
"Studies have found a strong link between scores and economic background. Privileged students, with wider access to books, museums, tutors and other forms of cultural or academic enrichment, tend to get higher marks," reports the Washington Post.
What they're saying:
Harvard disagreed with Students for Fair Admissions' conclusion and said its analysis of its own process revealed no discrimination. The university compared this case to Fisher v. University of Texas, in which a white student claimed she was discriminated against because of her race and UT's affirmative action policies. The Supreme Court ruled in UT's favor.
UChicago's dean of admissions, James Nondorf, told the Post that "testing is not the be-all and the end-all," and that he doesn't want "one little test score ... scaring off" worthy applicants.
Go deeper