What they're saying: Cartoonist says he was fired for anti-Trump work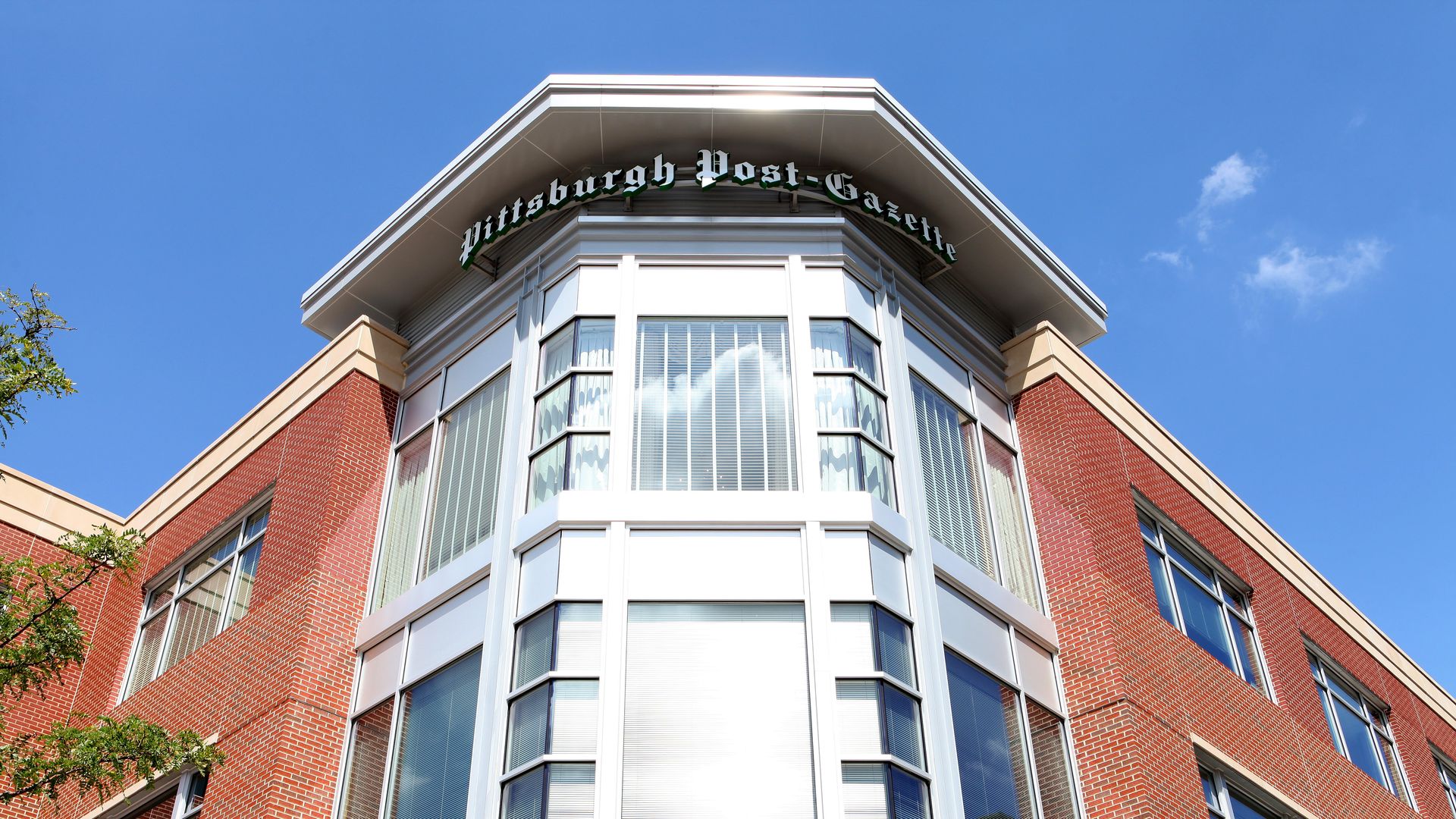 The Pittsburgh Post-Gazette's editorial cartoonist, Rob Rogers, was fired on Thursday after 25 years.
The big picture: Rogers says that he was fired for his cartoons about President Trump — who has repeatedly attacked U.S. media.
Rogers writes in a New York Times op-ed:
"Things really changed for me in March, when management decided that my cartoons about the president were 'too angry' and said I was 'obsessed with Trump.'"
"[I]in a three-month period, 19 cartoons or proposals were rejected. Six were spiked in a single week."
"[T]he new regime at The Pittsburgh Post-Gazette decided that The Donald trumped satire when it came to its editorial pages."
The Post-Gazette rejects Roger's claims:
The editorial director, Keith Burris, said per the Post-Gazette: "We tried to find a middle way, an accommodation to keep him at the paper."
"We never said he should do no more Trump cartoons or do pro-Trump cartoons. For an in-house staff cartoonist, editing is part of it. Rob's view was, 'Take it or leave it.'"
Pittsburgh Mayor Bill Peduto, per the Post-Gazette:
"The move today by the leadership of the Pittsburgh Post-Gazette to fire Rob Rogers after he drew a series of cartoons critical of President Trump is disappointing, and sends the wrong message about press freedoms in a time when they are under siege."
Go deeper