The story behind this photo of a 2-year-old at the border
This photo that spread like wildfire, depicting a 2-year-old girl crying as her mother — both asylum seekers from Honduras — was detained at the Texas border, was taken right before the pair was sent "to a processing center for possible separation," Getty photographer John Moore told BuzzFeed.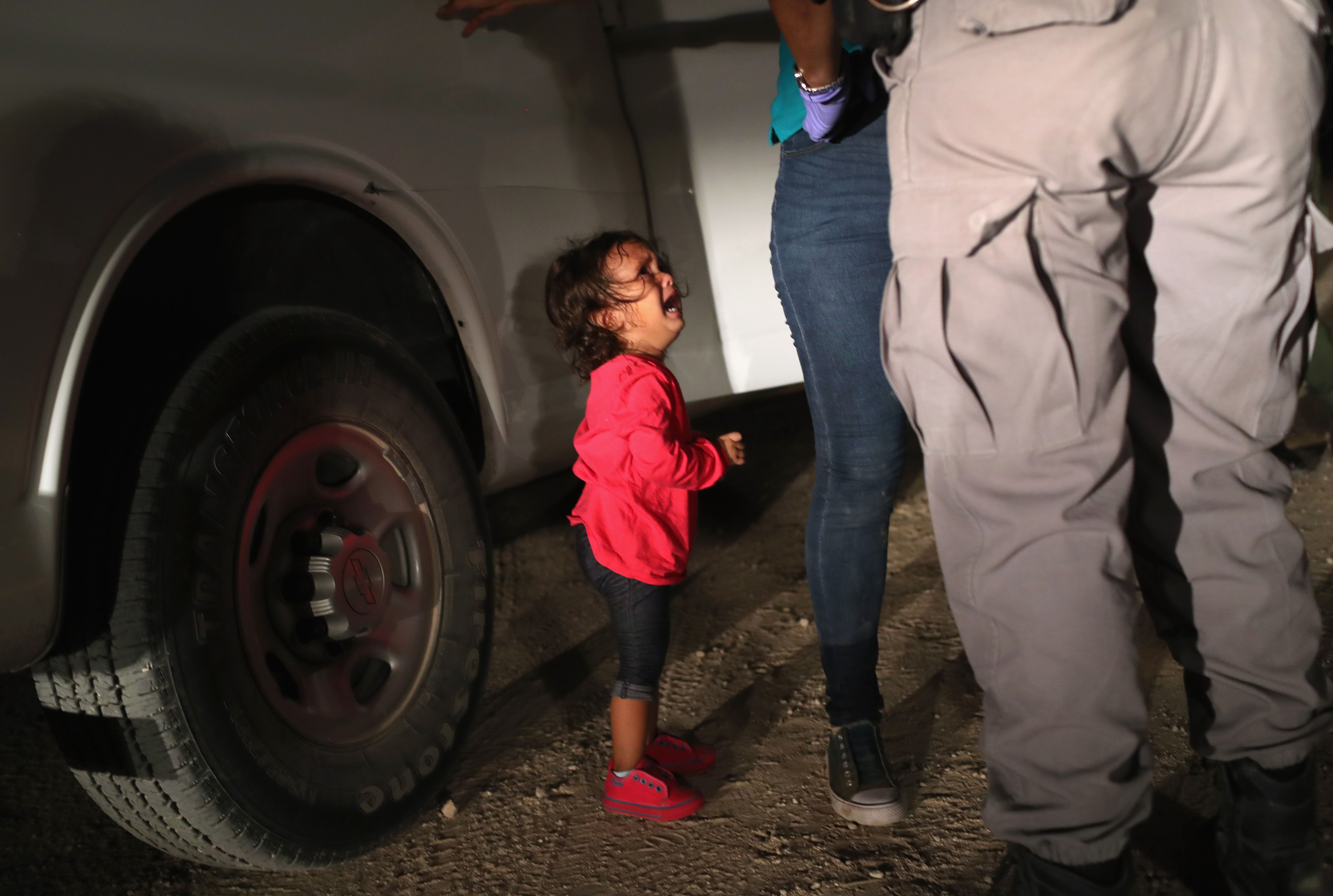 Per BuzzFeed, the family rafted across the Rio Grande and stopped in McAllen, Texas.
Moore said of the families stopped on Tuesday in Texas: "Most of these families were scared, to various degrees. I doubt any of them had ever done anything like this before — flee their home countries with their children, traveling thousands of miles through dangerous conditions to seek political asylum in the United States, many arriving in the dead of night."
BuzzFeed reported that U.S. Customs and Border Protection did not respond to comment about what has happened to the girl and her mother.
Update: The Washington Post reports that the mother and the girl have been located, and they were not separated after this photo was taken. They were detained together at a facility in McAllen, Texas.
Go deeper:
Go deeper