Trump vs. Mattis on Ukraine & Russia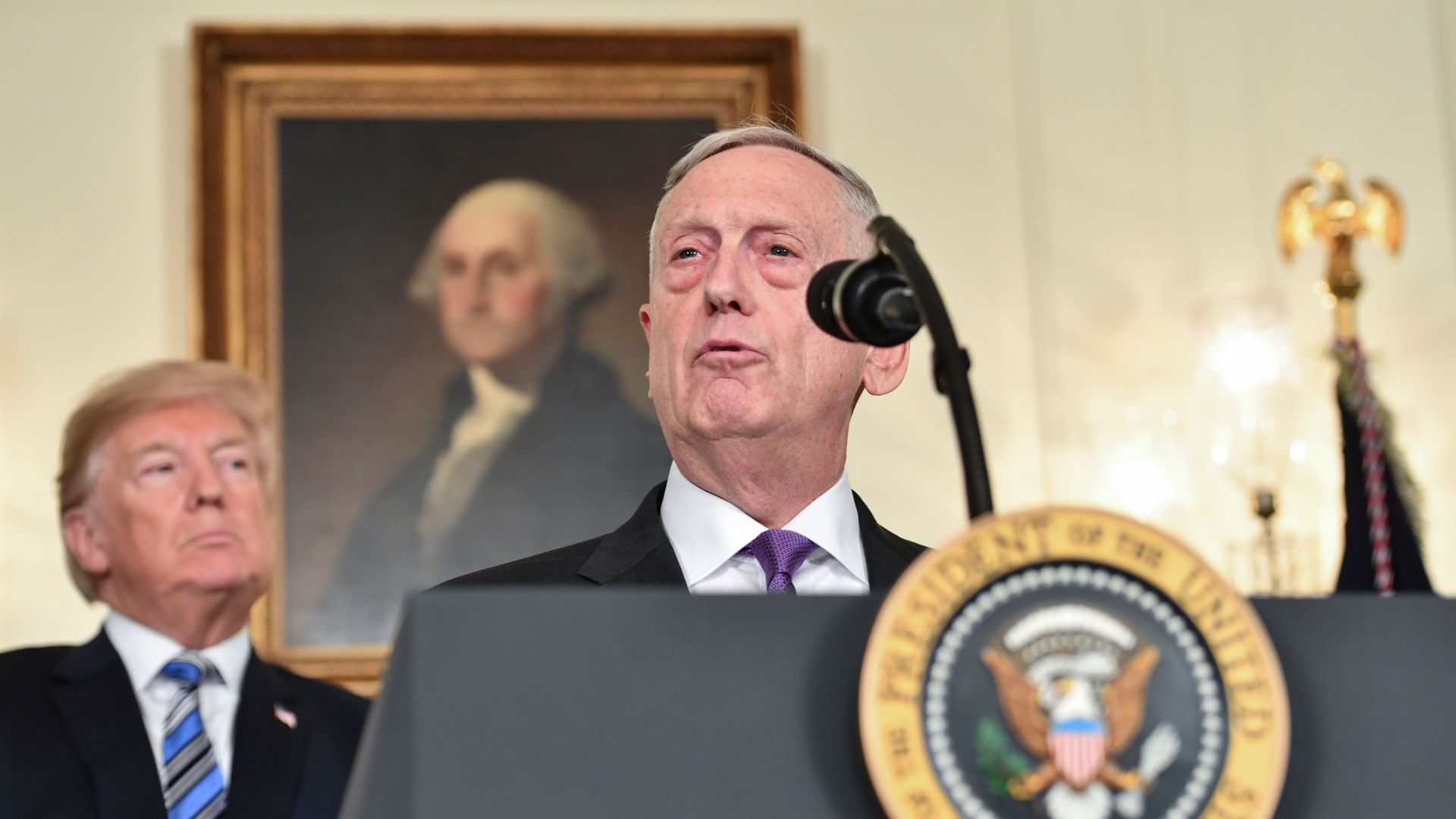 Defense Secretary James Mattis, speaking at Naval War College in Newport, R.I. Friday, said that by illegally annexing Crimea in 2014, Vladimir Putin had, "for the first time since WWII ... redrawn international borders by force" — a direct contradiction of what President Trump said just hours earlier.
Be smart: Last week, and again Friday morning, Trump blamed former President Obama because he said he "let Crimea get away." But in reality, as Mattis stated in his remarks, Putin invaded Crimea illegally, marking the first violation of a European country's borders since WWII. Putin also rigged the results of a sham referendum to make it look like the decision was a popular move.
Go deeper