Scott Pruitt's laundry list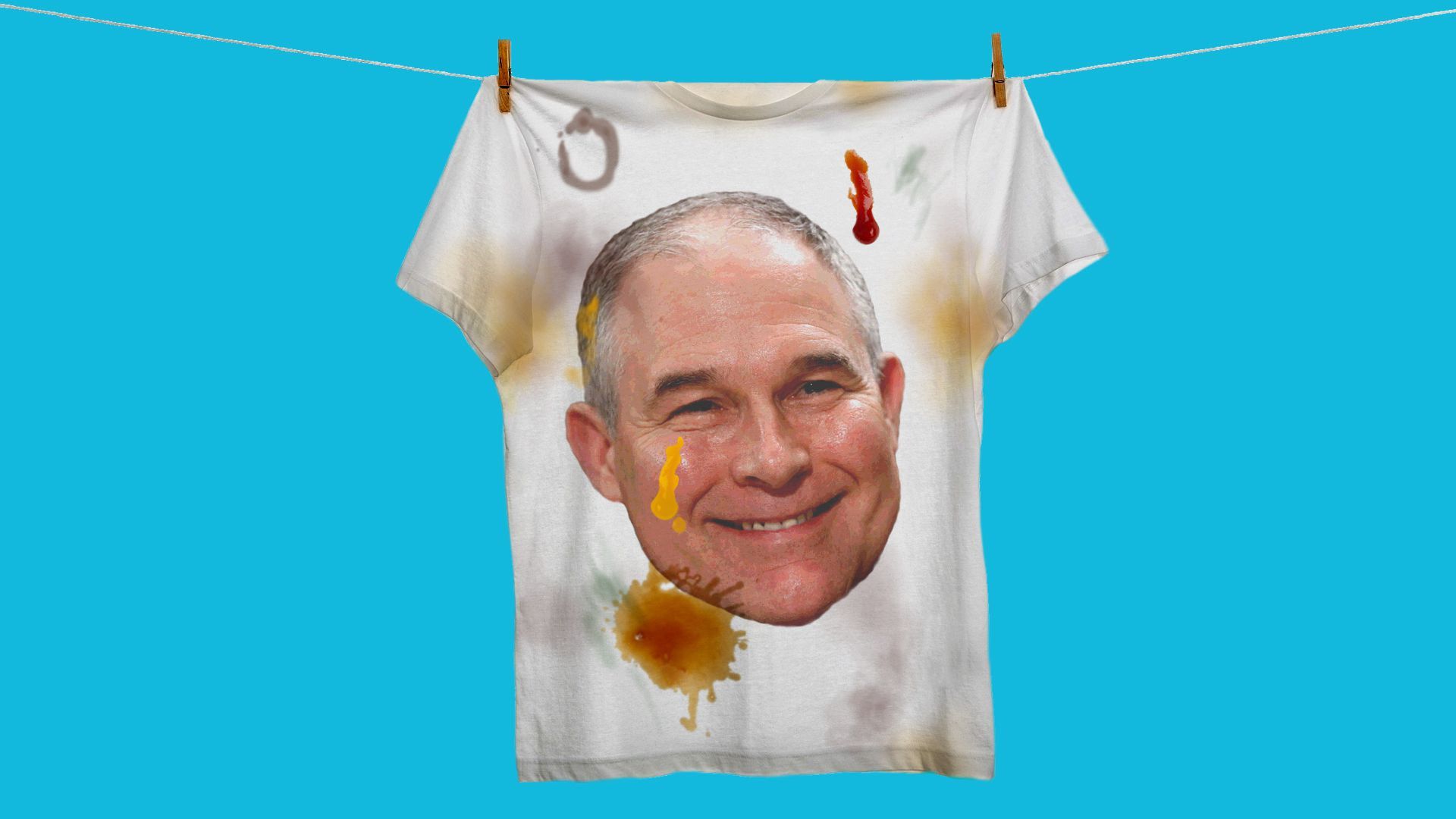 EPA administrator Scott Pruitt's scandal list started with excess bodyguards and first class flights, and has reached the level of farce, leaving him battered by almost daily scoops on his requests for favors and questionable uses of federal resources.
Why it matters: I've been saying this a lot, but this isn't normal.
Over the past two weeks, press reports revealed Pruitt:
The big picture: Former aides told the NYT that "Pruitt told them that he expected a certain standard of living akin to wealthier Trump cabinet members. The aides felt as if Mr. Pruitt — who is paid about $180,000 a year — saw them as foot soldiers in achieving that lifestyle."
Go deeper: Scott Pruitt's growing list of bizarre scandals.
Editor's note: We have removed from the above list that Pruitt asked a former Virginia politician for a recommendation letter for his daughter's application to the University of Virginia Law School. The story was originally reported by The New York Times, which issued a correction on June 18, 2018 that the letter was written while Pruitt was still attorney general of Oklahoma — before his stint as EPA administrator.
Go deeper