AT&T CEO: Premium content is key to competing with Silicon Valley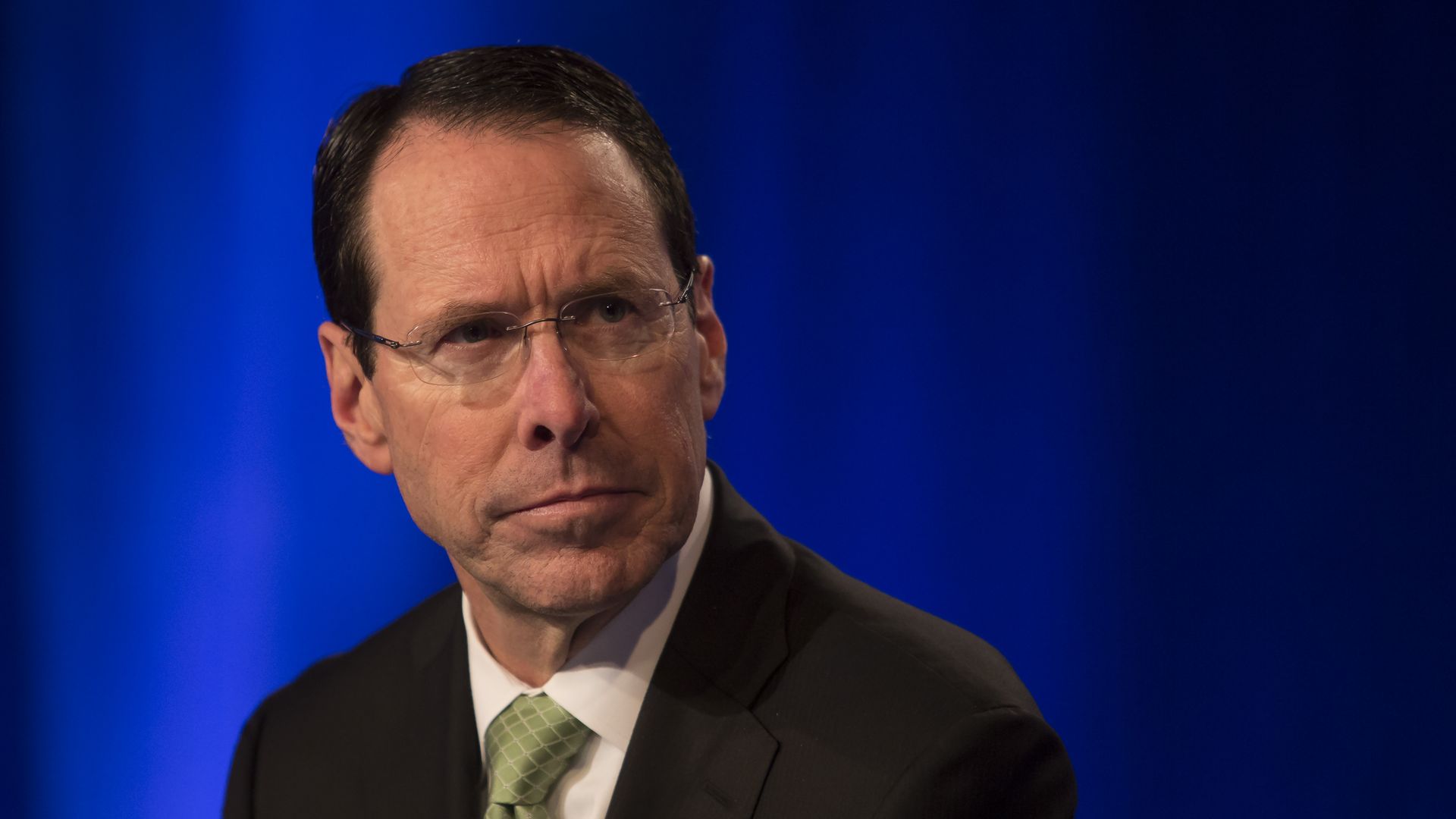 AT&T CEO Randall Stephenson is touting the strategy behind AT&T's purchase of Time Warner (which closed Thursday night) and noting the increasing importance of premium content and consumer engagement with online platforms — things Silicon Valley giants have done very well.
The big picture: Traditional media and telecom companies are aggressively pursuing vertically integrated strategies to go head-to-head with tech giants that are starting to dominate both creation and distribution of popular content. With its new Time Warner properties, Stephenson said in a CNBC interview Friday that AT&T is well positioned to take on competitors — and previewed some of the bundled content plays the company is rolling out.
"Oh my, we're building out all new forms of distribution. I mean, 5G is coming. There's going to be opportunities to distribute premium video like we've never imaged. We actually believed at the time that premium video was a great place to invest and to be and the tech companies are just demonstrating that to us."
— AT&T CEO Randall Stephenson
On the battle over 21st Century Fox, he said Comcast and Disney both have "logical reasons" for wanting to acquire the assets. "They're not much different than ours," he said. "I mean, what do you want? You want extensive direct-to-consumer relationships....I think what they're doing and what they're pursuing just reinforces a play we're running. We think they're on the right path and we want to get their first."
On the possibility of Trump administration appeal or "retribution," Stephenson he's not concerned and praised many of Trump's policies, particularly tax reform. "We are a country ruled by laws," he said.
On what consumers will notice as a result of the merger, he pointed to a mobile-focused strategy with the launch of a "very, very skinny bundle" called AT&T Watch TV, which will deliver Time Warner content (without sports) to AT&T's mobile customers and will launch next week. He also teased the launch of a significant advertising platform and smaller acquisitions in the "coming weeks."
On culture clash: John Stankey, Stephenson's lieutenant who is taking over the Time Warner companies, dismissed concerns that the culture at the buttoned-up telco would clash with Time Warner's more creative culture.
He told CNN's Brian Stelter and Hadas Gold that "my job is to ensure that the differences don't become a problem, but become a benefit" and that AT&T doesn't "want to get in the way of what these companies do really well already."
Go deeper