Report: Trump said Crimea is Russian because people there speak Russian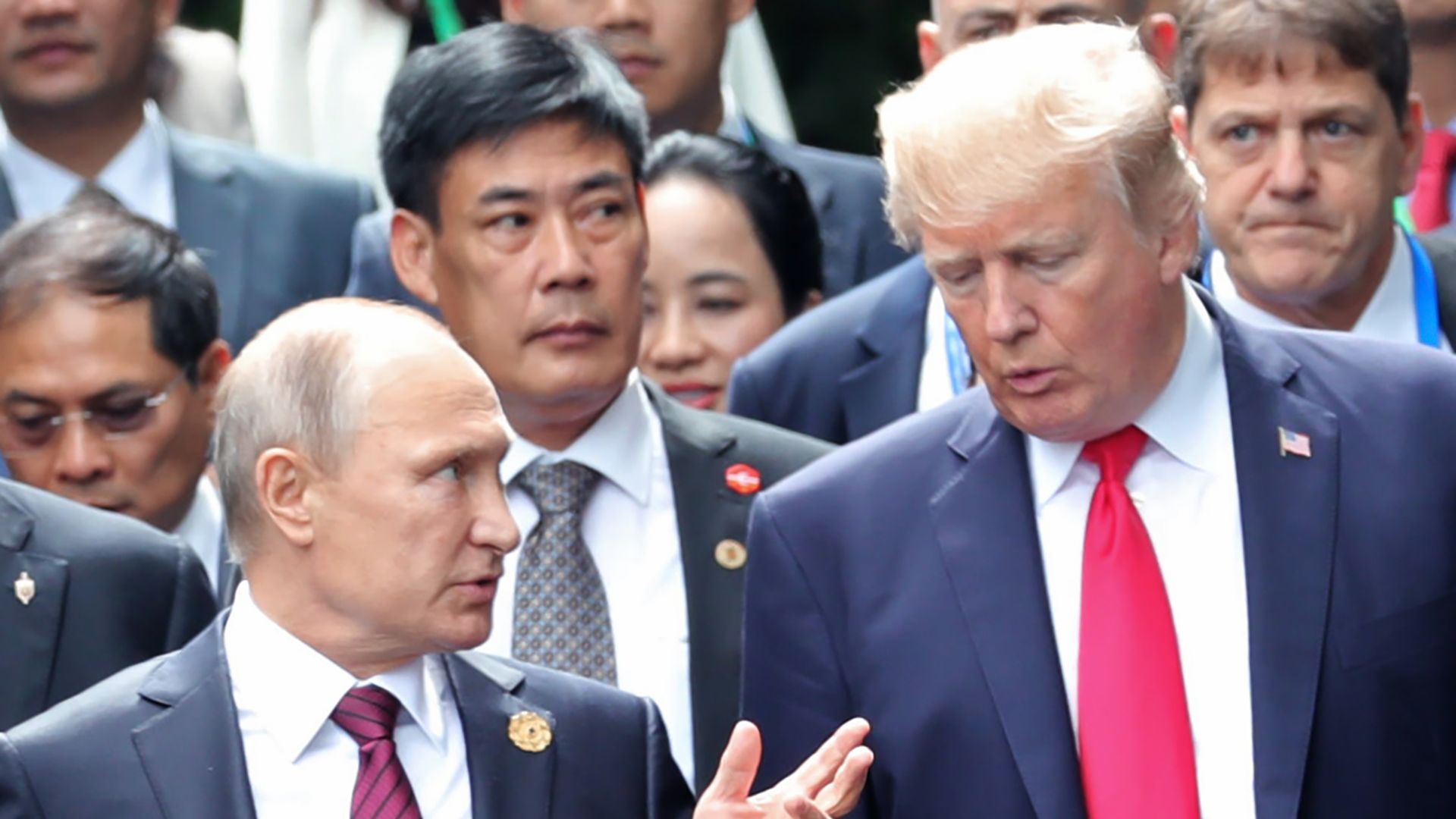 In a meeting with G7 leaders last week, President Trump said Crimea is Russian because everyone there speaks Russian, Buzzfeed News reports, citing two diplomatic sources.
Why it matters: Russia illegally annexed the Ukrainian territory in 2014, leading to universal condemnation in the West and Russia's expulsion from what was then the G-8. Western allies took great pains to show a united front and declare that such aggression wouldn't be tolerated. Trump is taking a far different approach to Russia, and in this case is making a similar argument to the one put forth by the Kremlin.
Go deeper