Sanders on separating immigrant children: "It's very biblical to enforce the law"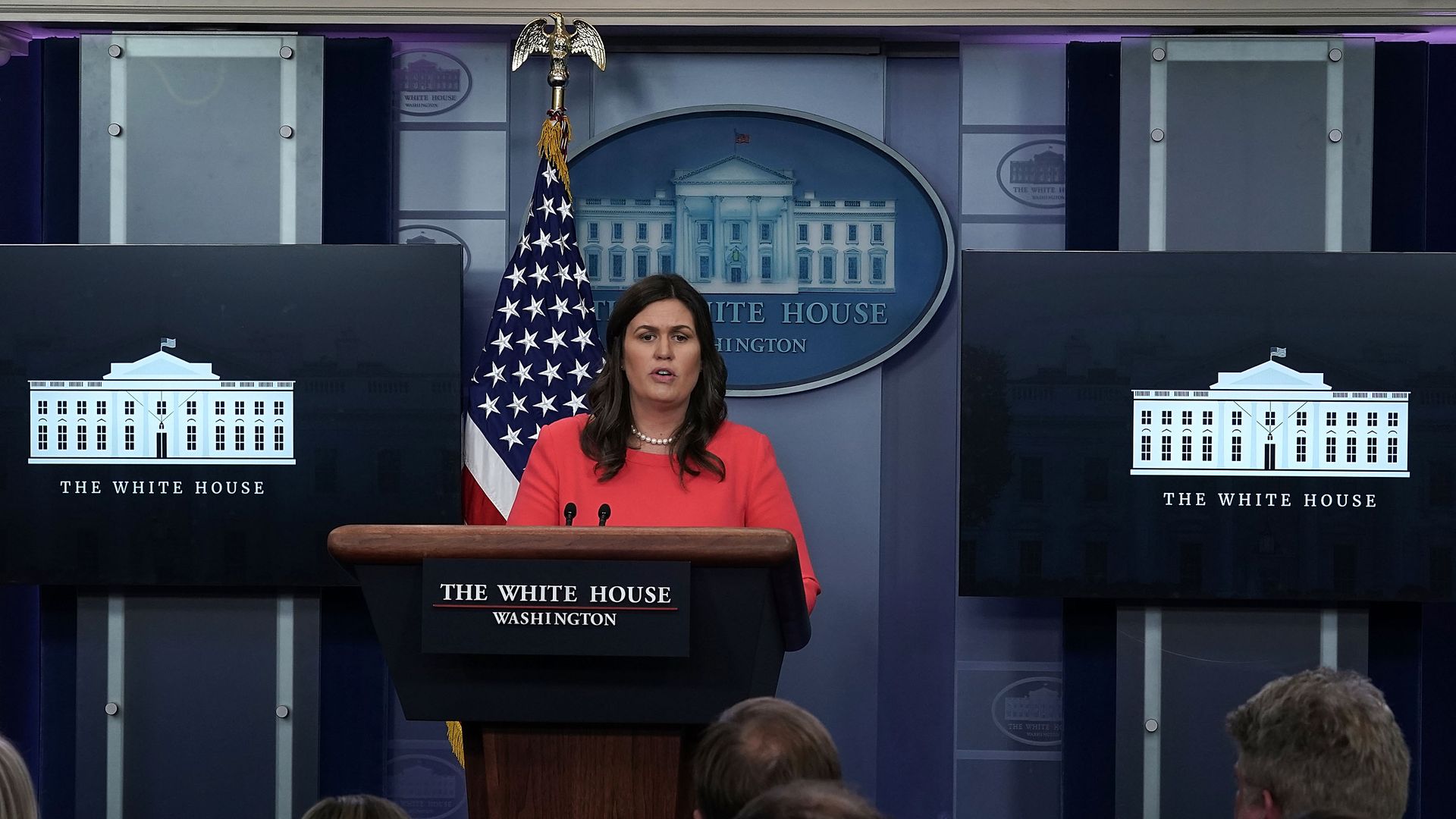 White House Press Secretary Sarah Sanders defended immigration authorities who are separating parents from their children caught entering the country illegally explaining it's "very biblical to enforce the law" and pointed blame on Democrats who refuse to "close the immigration loophole."
Between the lines: Last week, President Trump falsely claimed that the current practice stems from a "law" passed by Democrats. The administration made the decision as part of its "zero-tolerance" policy on illegal immigration.
The details: In an heated exchange with a reporter, Sanders repeatedly said it's the law to separate immigrant children and from their parents. Her remarks came in defense to Attorney General Jeff Sessions, who earlier Thursday, during a speech to law enforcement officers cited the Bible to justify the zero-tolerance border policy.
On Trump praising Kim: Holding a formal press conference for the first time since the Trump-Kim summit, Sanders responded to criticism over Trump hailing North Korean leader Kim Jong-un as a "smart"and who "loves his people" saying he "hasn't down-played Kim's human rights offenses against his citizens. She said Trump had brought up the issue at the summit.
Go deeper