Report: Planning underway for potential Japan-North Korea summit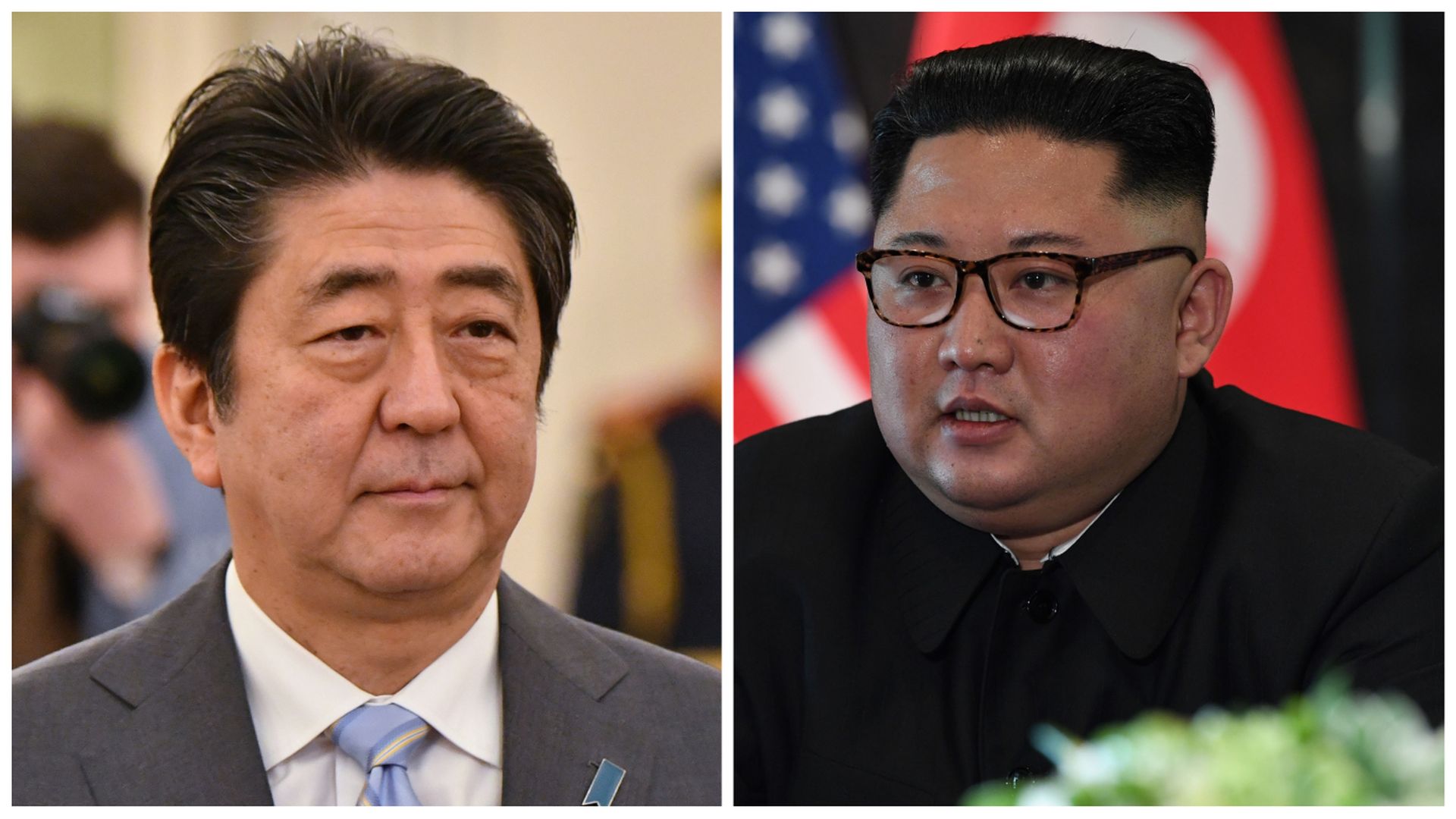 Japan is reportedly putting together plans for a possible August summit between Prime Minister Shinzo Abe and North Korean leader Kim Jong-un, according to Japan's Yomiuri newspaper.
The details: The newspaper reports, citing government sources, that one option for the summit would include Abe visiting Pyongyang. There is reportedly a second option if travels to Pyongyang fall through, the newspaper added, where Abe could meet Kim "on the sidelines of the Eastern Economic Forum to be held in September in Vladivostok, if the North Korean leader attends," per Reuters.
The background: Just last year, North Korea fired two missiles over Japan. Following his own summit with the North Korean leader, the President Trump agreed to cease military drills with South Korea that Japan had referred to as "vital" to to the security of coastal Asian nations, Reuters explains.
Go deeper