Report: Trump's pick to lead NOAA riddled with conflict of interests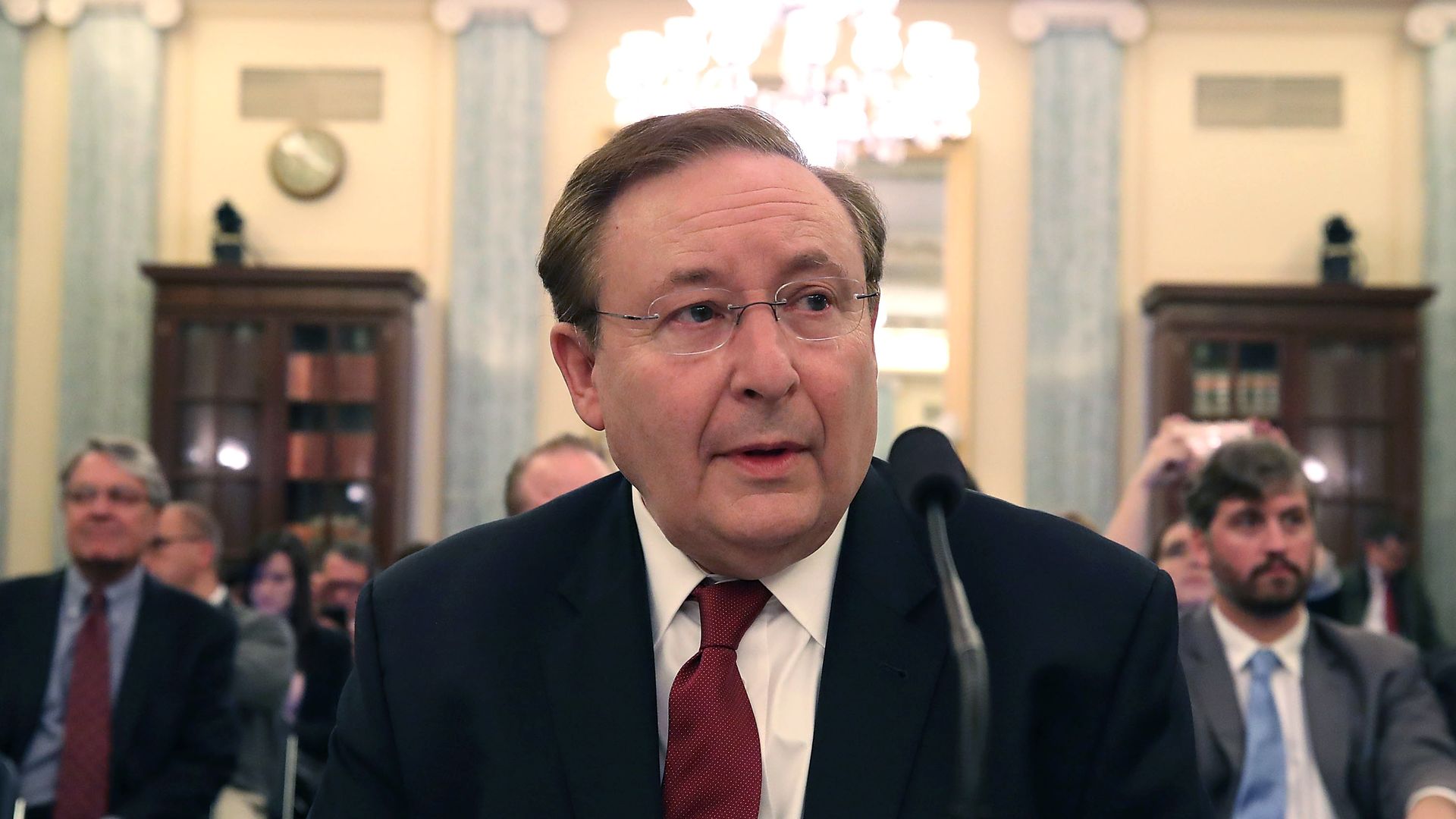 For nearly a year and a half, the National Oceanic and Atmospheric Administration has operated without a Senate-confirmed leader, setting a record for the position's vacancy. Now a new report from Bloomberg Businessweek investigates the Trump administration's nominee for the position, former AccuWeather CEO Barry Lee Myers.
The big picture: Trump nominated Myers in October of 2017 and he was cleared by the Senate Commerce Committee in December and again in January, when the White House resubmitted his nomination. But Myers' nomination has yet to reach the Senate floor. Despite support from most Republicans, he has been mired in controversy and concerns over conflict of interest.
The impact: Without an administrator, the agency cannot plot long-term strategy. Day-to-day operations are being carried out by retired rear admiral Tim Galludet, who was confirmed as NOAA's deputy administrator in October of last year.
The holdup: Myers spent his career working at AccuWeather, which was founded by his brother Joel. However, he has no background in science, making him an unusual pick for the job. Arguably more concerning are the potential conflicts of interest associated with his family and prior lobbying work to encourage the privatization of NOAA's National Weather Service.
Three main concerns:
Three past NOAA administrators expressed hesitation about his nomination, arguing that it would be nearly impossible for him to distance himself completely from his interests at AccuWeather.
Myers was appointed to a NOAA working group in 2009, where he helped shape policy to keep the National Weather Service from expanding information access to smartphones and social media. At the same time, AccuWeather broadened their own mobile platform.
In February, Myers clashed publicly with the NWS when AccuWeather sent out a false alert to devices on the East Coast, the Gulf of Mexico and the Caribbean that a tsunami was on the way after the NWS performed a test warning. NWS tweeted that the alert was a mistake, and asked concerned parties to refer to their site.
In turn, Myers blamed the test warning, saying it was mislabeled. NWS investigated and found no error.
What's next: Myers will appear with other nominees in the Senate Executive Calendar, but representatives from the Commerce Committee's press office said that his confirmation is not yet scheduled for a vote on the floor. Meanwhile, hurricane season is revving up, and NOAA is working to keep up with tracking and monitoring storms without a director.
Go deeper