Germany's ruling coalition at stake in migration dispute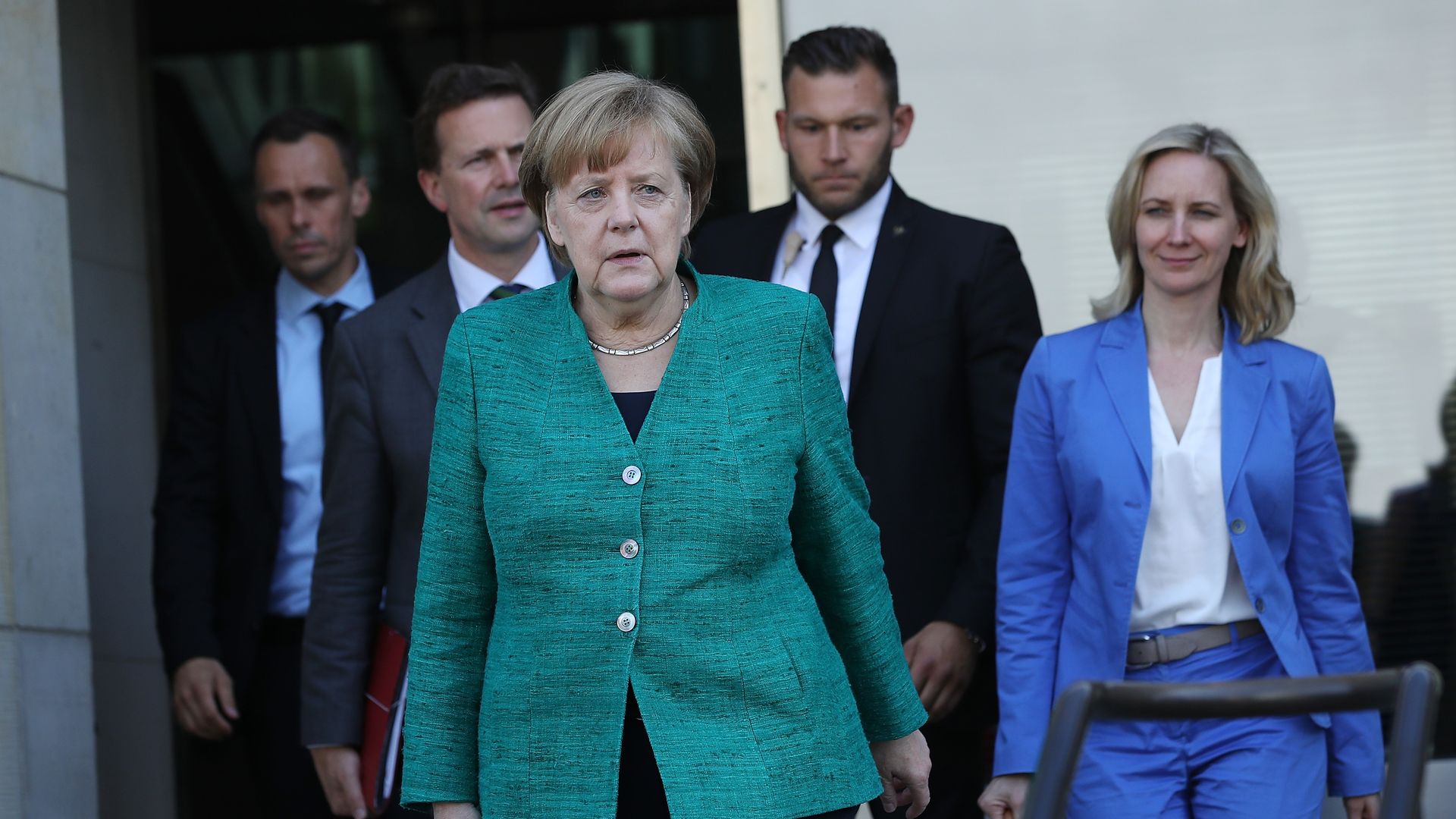 German Chancellor Angela Merkel is attempting to stave off a crisis within her new ruling coalition amid a dispute with Interior Minister Horst Seehofer, from the allied Christian Social Union (CSU) party, who is demanding a harder line on migration, per Reuters.
Why it matters: Now in her 4th term after protracted coalition negotiations, Merkel has been a figure of stability in Europe at a chaotic time. Her liberal approach to the migrant crisis won praise abroad but is a huge source of contention domestically, putting her at odds with more conservative coalition partners and contributing to a surge in support for the far-right. If a compromise can't be reached, her coalition could collapse and she could be forced to resign after 12 years in power.
Go deeper