After parliamentary elections, Iraq again on cusp of political change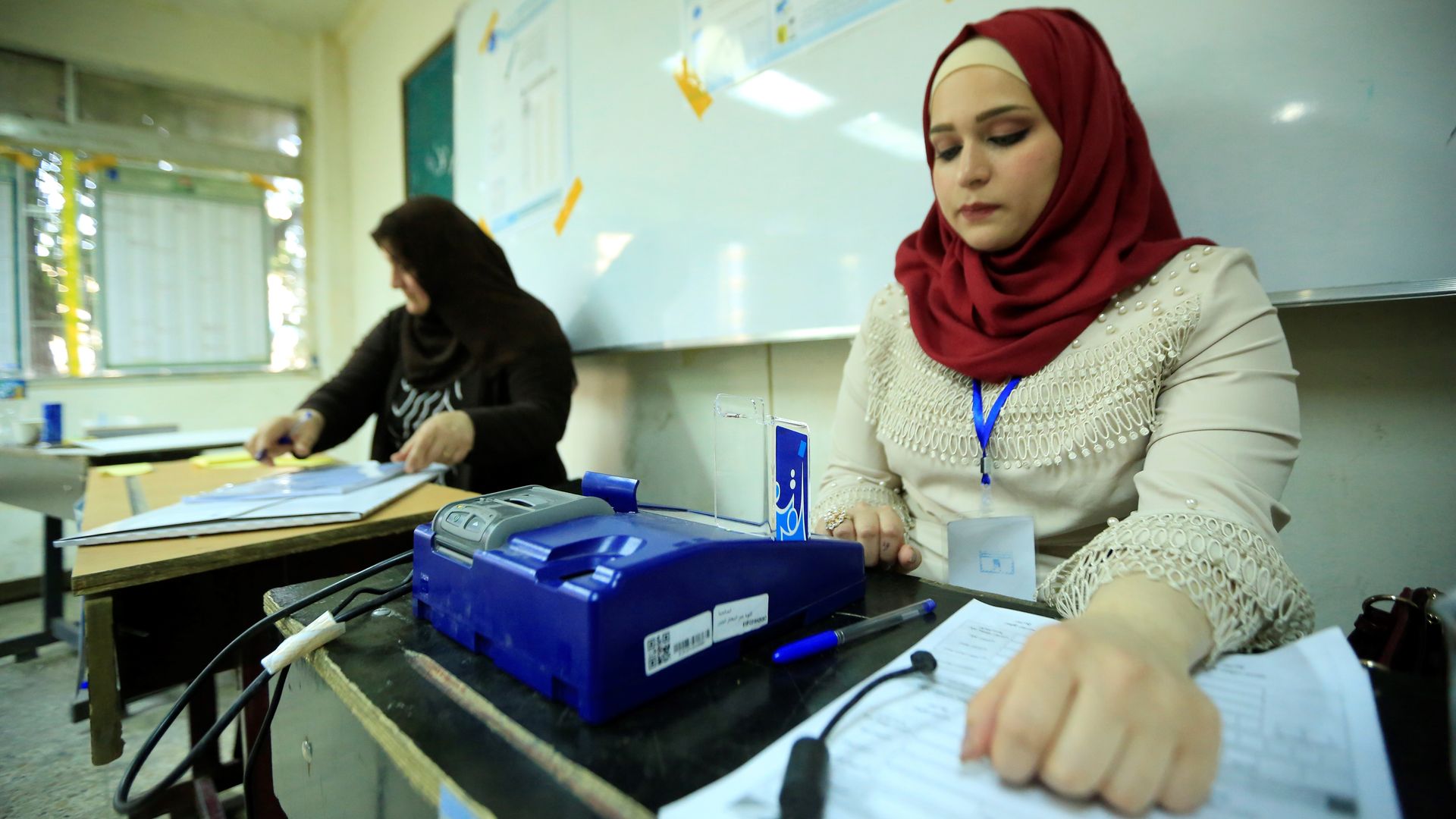 While U.S.–Iran tensions simmer, Iraq — long a flashpoint between the two countries — is nearing a major political transformation. Iraq last held elections in 2010 and the winner — secular nationalist Ayad Allawi, who carried 91 out of 329 parliamentary seats — didn't take power. This was largely due to American and Iranian backing of the sectarian Dawa Party's Nouri al-Maliki.
The backdrop: Under Maliki's leadership, Iraq's military collapsed against the Islamic State. Millions of Iraqis were displaced. The U.S., which had begun to withdraw in 2010, had to return thousands of troops to stem the chaos, and Iran still managed to take a dominant position in Iraqi politics. In 2014 a different Dawa party leader, current Prime Minister Haider al-Abadi, was pushed into power.
What's next: Iraqis are forming their next government and want change. Abadi's party, after splitting from Maliki, came in third in May's parliamentary elections. The result is that two nearly equal factions — sectarian groups aligned with Iran and multiethnic groups aligned with the West — are now jockeying for control.
However, due to persistent Iranian activity, the two leading Shiite groups — Fateh, headed by Hadi Alameri, leader of the Iranian-backed militias, and Saeroon, headed by Shiite Muslim cleric Moqtada al-Sadr — recently joined forces to form the largest block. Yet Allawi's Wataniyah nationalist coalition is still in contention, with Abadi's status unknown, making him a potential kingmaker.
The bottom line: Real change in Iraq requires new leadership. Recent elections tell us that Iraqis want new nationalist political leadership, not more coalition deals formed under pressure from the U.S. or Iran.
Joel Rubin is the president of the Washington Strategy Group and a former deputy assistant secretary of state.
Go deeper