U.N. rebukes Israel for excessive force against Palestinians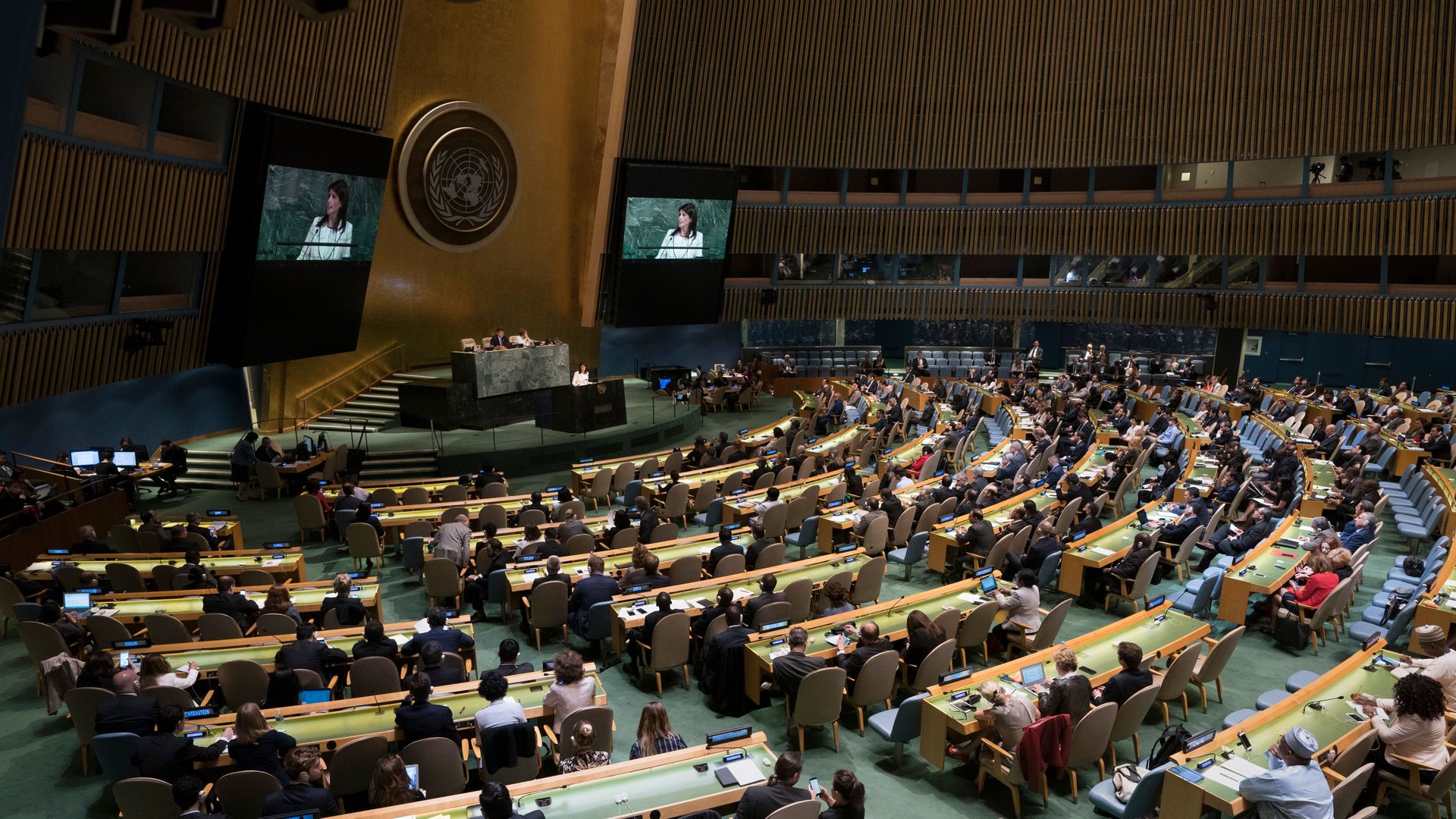 The U.N. General Assembly on Wednesday condemned Israel for using excessive force against Palestinians as it passed a resolution that berated the Middle Eastern country for recent deadly violence at the Gaza border, per the AP.
The details: The body also rejected a U.S.-backed amendment, which condemns Hamas for firing rockets from Gaza into Israeli civilian areas. Over 100 rockets were fired at Israel, per the AP. More than 120 Palestinians were reportedly killed by Israeli military fire.
Go deeper