Mike Pompeo defends Trump's North Korea summit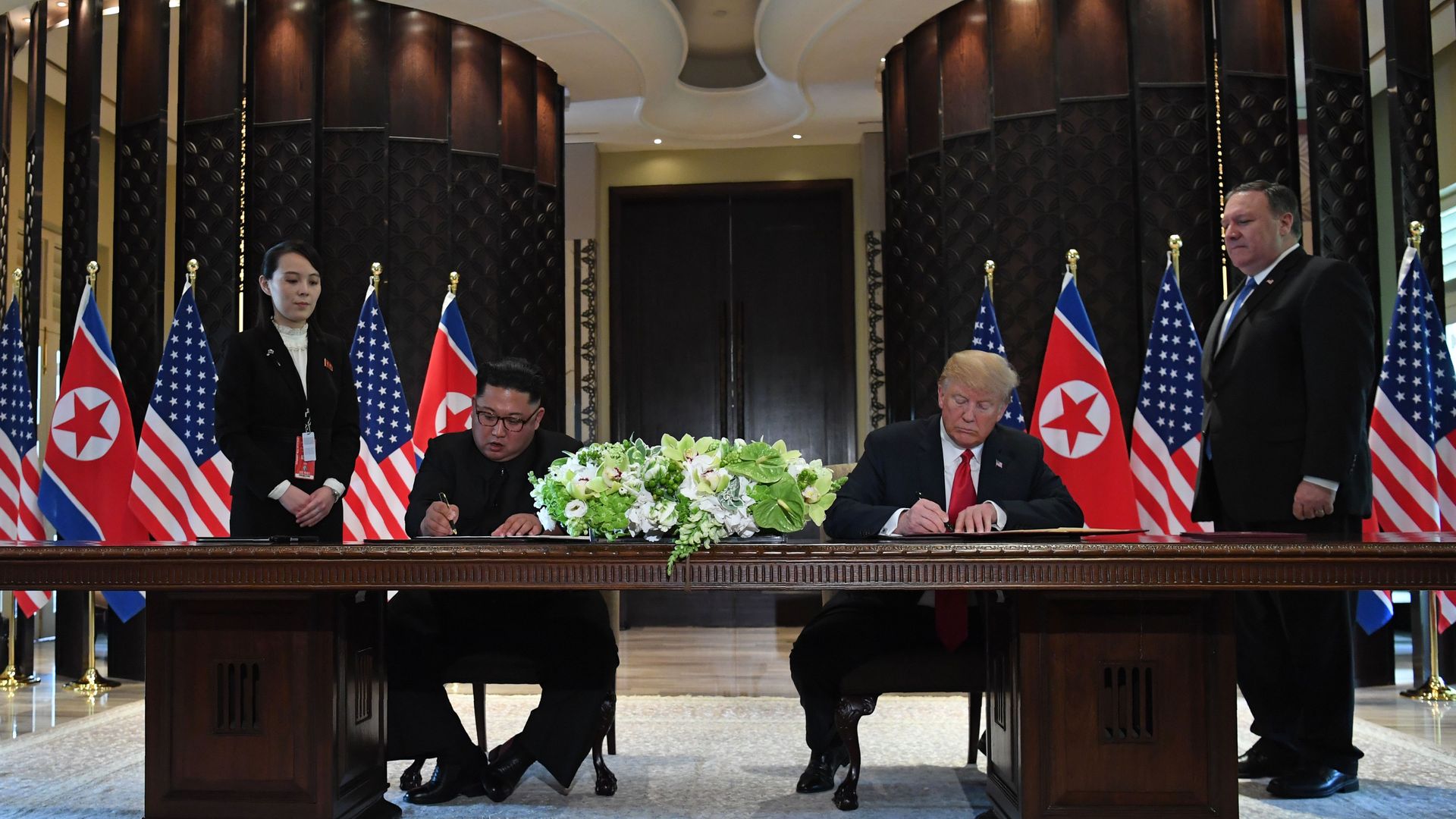 Secretary of State Mike Pompeo told reporters today that the U.S. hopes North Korea will take major steps toward dismantling its nuclear weapons program by the end of President Trump's first term, per Bloomberg.
Between the lines: Pompeo bristled at what he called the "ludicrous" and "insulting" suggestion that Trump had not secured specific commitments from North Korea on denuclearization. He also sought to counter criticism that Trump had made the only major concession of the summit — freezing military exercises with South Korea. Pompeo said Trump "made very clear" to Kim Jong-un that the policy would only hold so long as "good faith" talks continue.
Go deeper