Republicans aren't loving the latest ACA lawsuit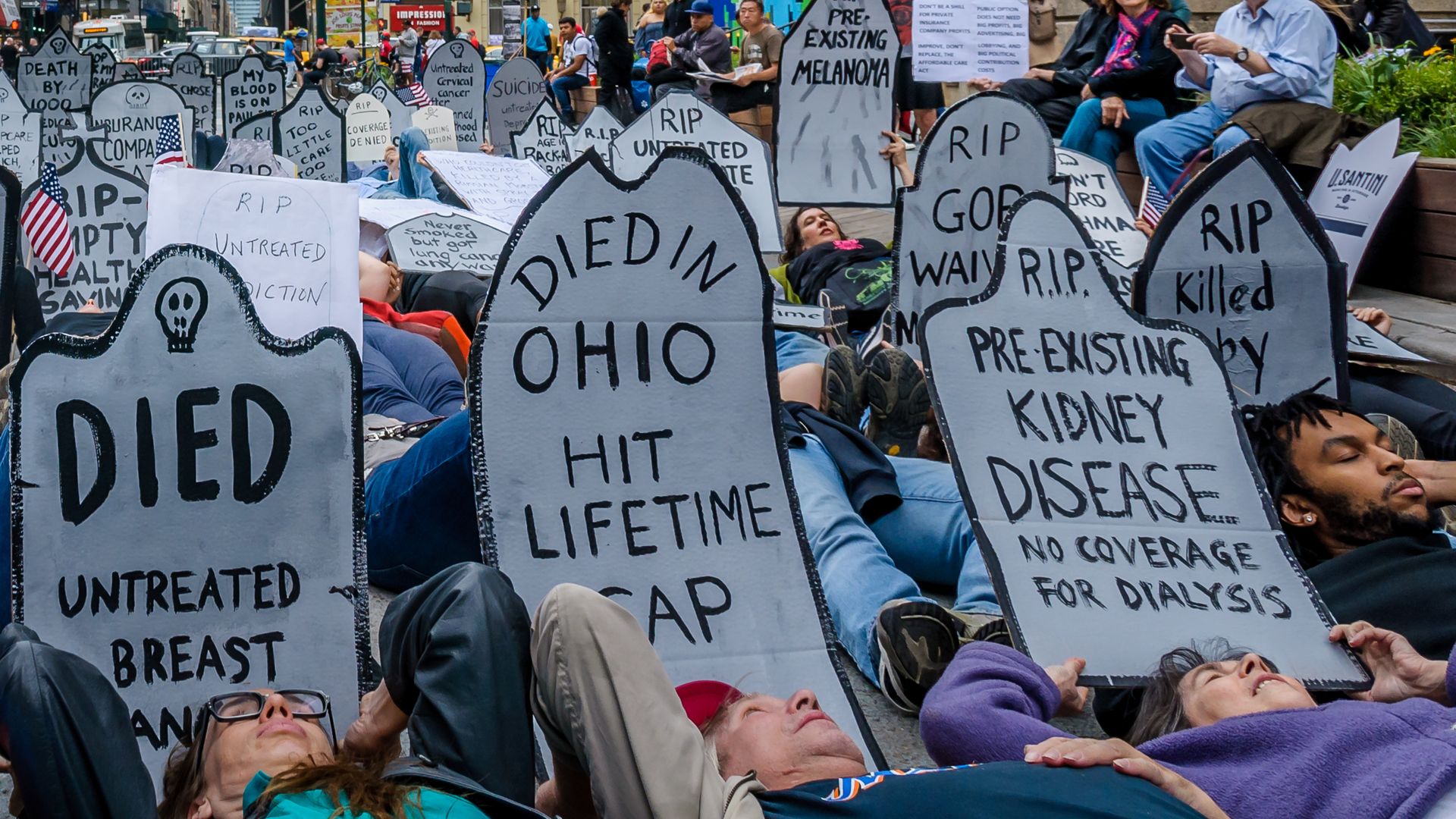 The Trump administration's latest effort to eliminate the Affordable Care Act's protections for pre-existing conditions is opening a rift among Republicans, and even within the executive branch.
Between the lines: Congressional Republicans seem to just now be waking up to the fact that the Trump administration has boxed them into a new round of questions about whether the party wants to guarantee coverage for pre-existing conditions.
Not messing around: "The Justice Department argument in the Texas case is as far-fetched as any I've ever heard. Congress specifically repealed the individual mandate penalty, but I didn't hear a single senator say that they also thought they were repealing protections for people with pre-existing conditions," Sen. Lamar Alexander said in a statement.
Azar punts: HHS Secretary Alex Azar tried to duck the issue yesterday as he testified before the Senate HELP Committee, which Alexander chairs.
"The position articulated by the attorney general is a constitutional and legal position, not a policy position, but we share the view of working to ensure that individuals with pre-existing conditions can have access to afford health insurance," Azar said.
Reality check: The Justice Department did have to take a "constitutional and legal position" on the legality of the ACA's individual mandate. But its position on pre-existing conditions is very much a policy position, and was entirely discretionary.
The issue here is about "severability" — how much of the rest of the ACA would have to fall if the mandate is unconstitutional. That is not a legal question; it's a question about how the ACA works. It's a policy question.
Just ask Jonathan Adler, a conservative lawyer who helped spearhead the last big legal challenge to the ACA and has an excoriating piece in Reason about the "cynical (and doctrinally unfounded) manipulation of severability doctrine," calling it "an argument unworthy of the Department, and one I am confident the courts will ultimately reject."
DOJ lawyer quits: Three DOJ lawyers removed themselves from this case after the department came out against the mandate. But one of them, Joel McElvain, who had worked at the department for 20 years, went further: He quit DOJ altogether after stepping down from this case, The Washington Post reports.
Be smart: This is just the beginning.
Get more stories like this by signing up for our daily health care newsletter, Vitals. 
Go deeper