Everytown for Gun Safety claims a political win in New Jersey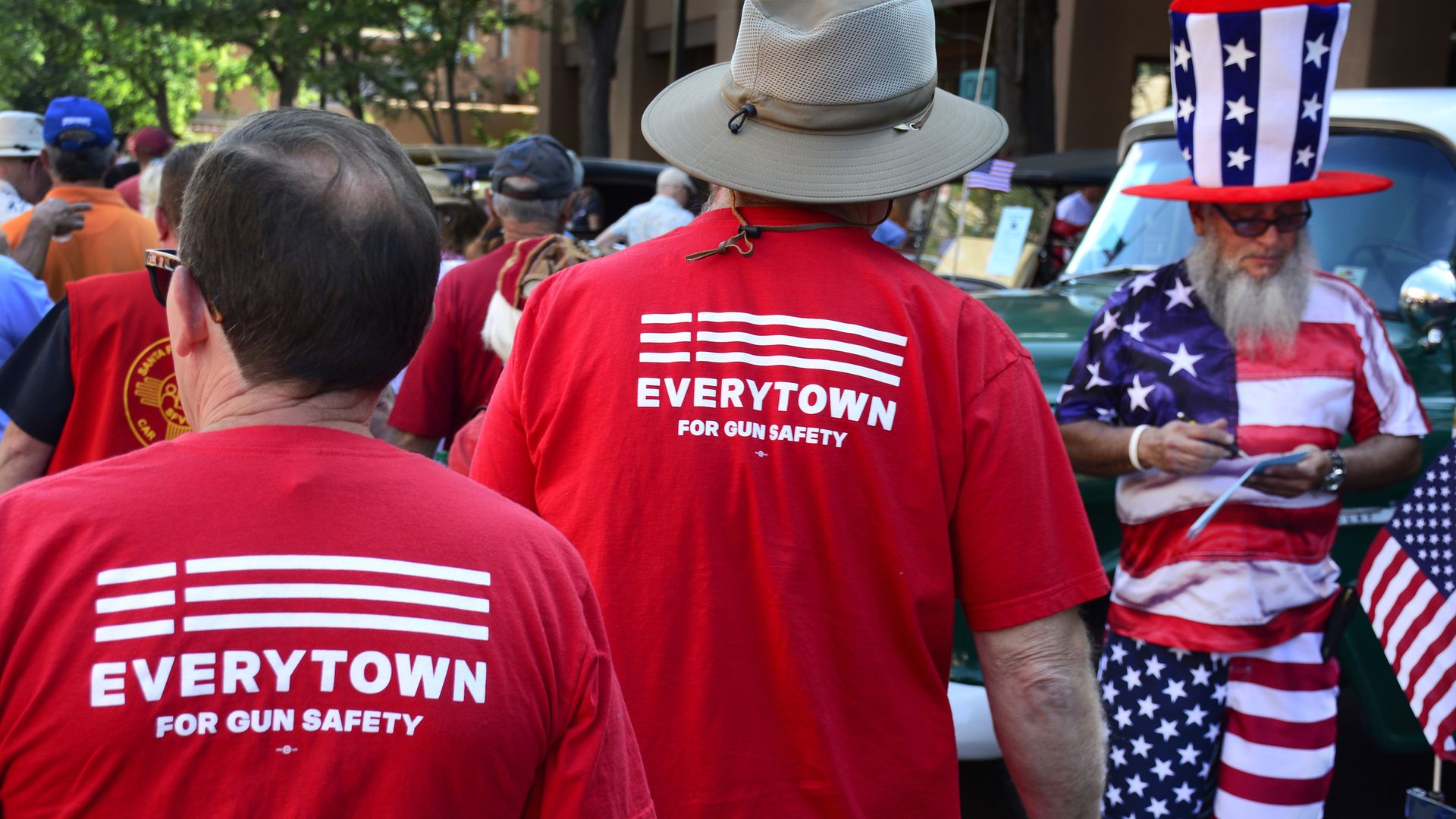 New Jersey just passed a "Red Flag" bill that will allow local authorities to temporarily confiscate guns from people who are considered to be a risk to society or themselves.
Why it matters: Since the Parkland shooting, five states have now passed this legislation, including three with Republican governors, signaling a shift in how statehouses are viewing and acting on the issue of gun violence. Everytown for Gun Safety, a Michael Bloomberg-financed nonprofit that advocates for stronger gun safety laws, has been a major political force behind this movement.
The big picture: Everytown's work on this issue — from meeting with local lawmakers to endorsing and supporting candidates committed to gun safety — is a clear example of how gun violence is becoming an election factor at every level of government.
More than 70 volunteers with Everytown and Moms Demand Action held 10 meetings with New Jersey lawmakers to discuss the "Red Flag" bill and gun safety legislation. They also participated in an annual advocacy day last week for this bill.
The other states that have passed this bill since Parkland: Vermont, Florida, Rhode Island and Maryland.
What they're saying: "Gun safety went from being the third rail of American politics to the first thing on the minds of many voters," John Feinblatt, president of Everytown for Gun Safety, told Axios in a statement.
What to watch: Whether these successes for gun violence groups at the local level encourage the NRA to double down on their gun platform in the midterm elections. And Massachusetts, Illinois and Delaware are on deck to potentially pass similar legislation.
Go deeper