Justice Department weighs appeal in AT&T case it just lost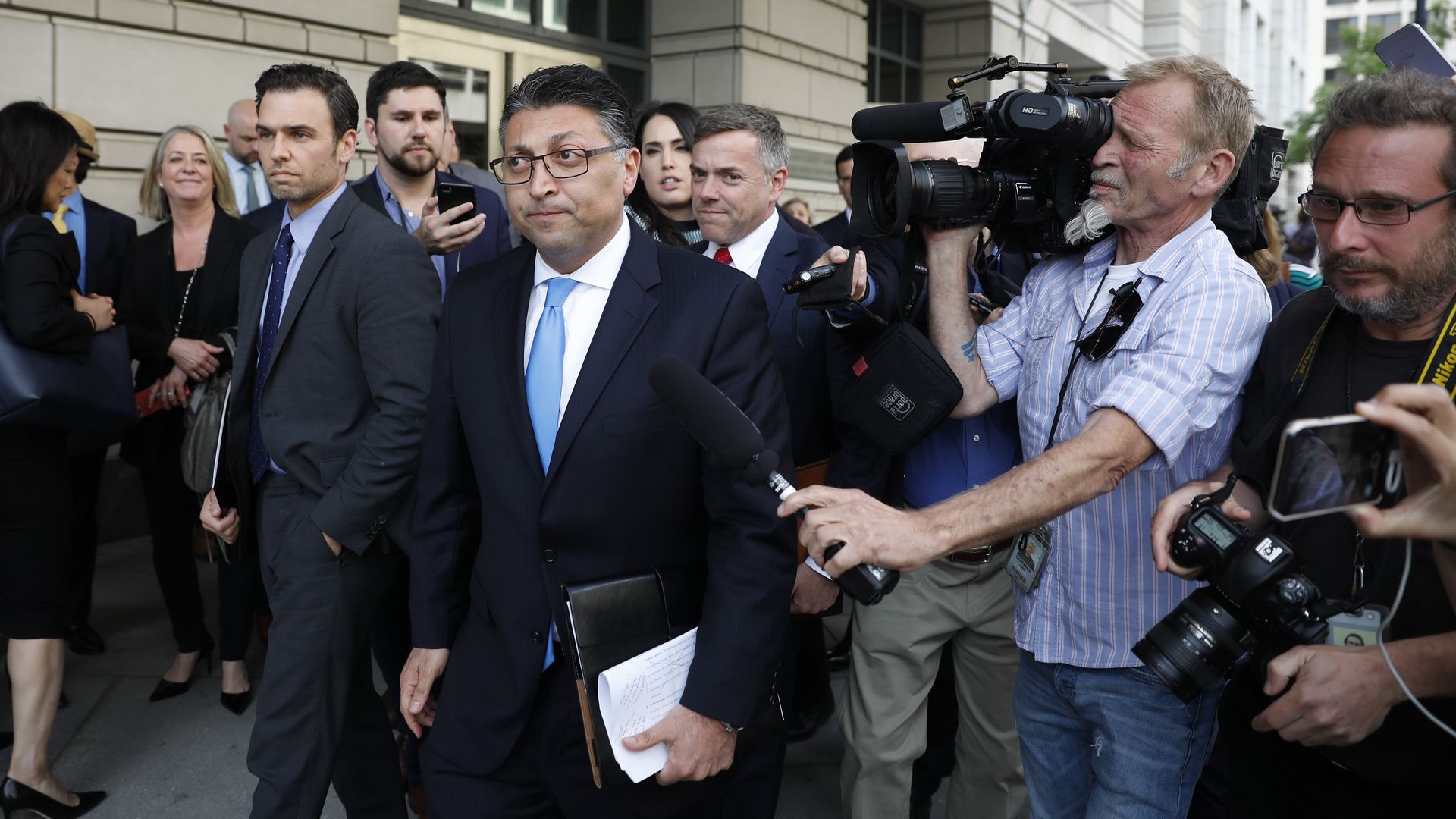 The Justice Department has days to decide whether to continue its lengthy fight against AT&T's acquisition of Time Warner — but an appeal may not stop the deal from closing in the meantime.
The bigger picture: DOJ doesn't just have to worry about this deal, but about every future antitrust case where this ruling could constrain its ability to act.
What's next: DOJ is weighing two decisions as it enters the 6-day window before the deal can close:
Should it appeal the ruling against their case?
Should it ask to pause the deal while the longer appellate process moves forward?
This second question is more fraught. If a court stopped the deal from closing, the companies could find the clock has run past the deal's June 21 closing deadline. The deal has a $500 million breakup fee — but Time Warner could negotiate additional compensation if it had to extend the deadline for the deal, notes BTIG media analyst Rich Greenfield.
Judge Richard J. Leon surprised the courtroom Tuesday when, after announcing his decision, he told the Justice Department it would be "manifestly unjust" for them to ask for a stay, as a hold on the deal before an appeal is known.
"The court has spoken," he said.
Makan Delrahim, the Justice Department's top antitrust official, was noncommittal about whether he would follow Leon's advice as he left the courthouse after Tuesday's ruling.
The other side: AT&T says it still expects the deal to close ahead of the deadline next week.
Get more stories like this by signing up for our daily tech newsletter, Login. 
Go deeper