A decade later, the world has a few somewhat smart cities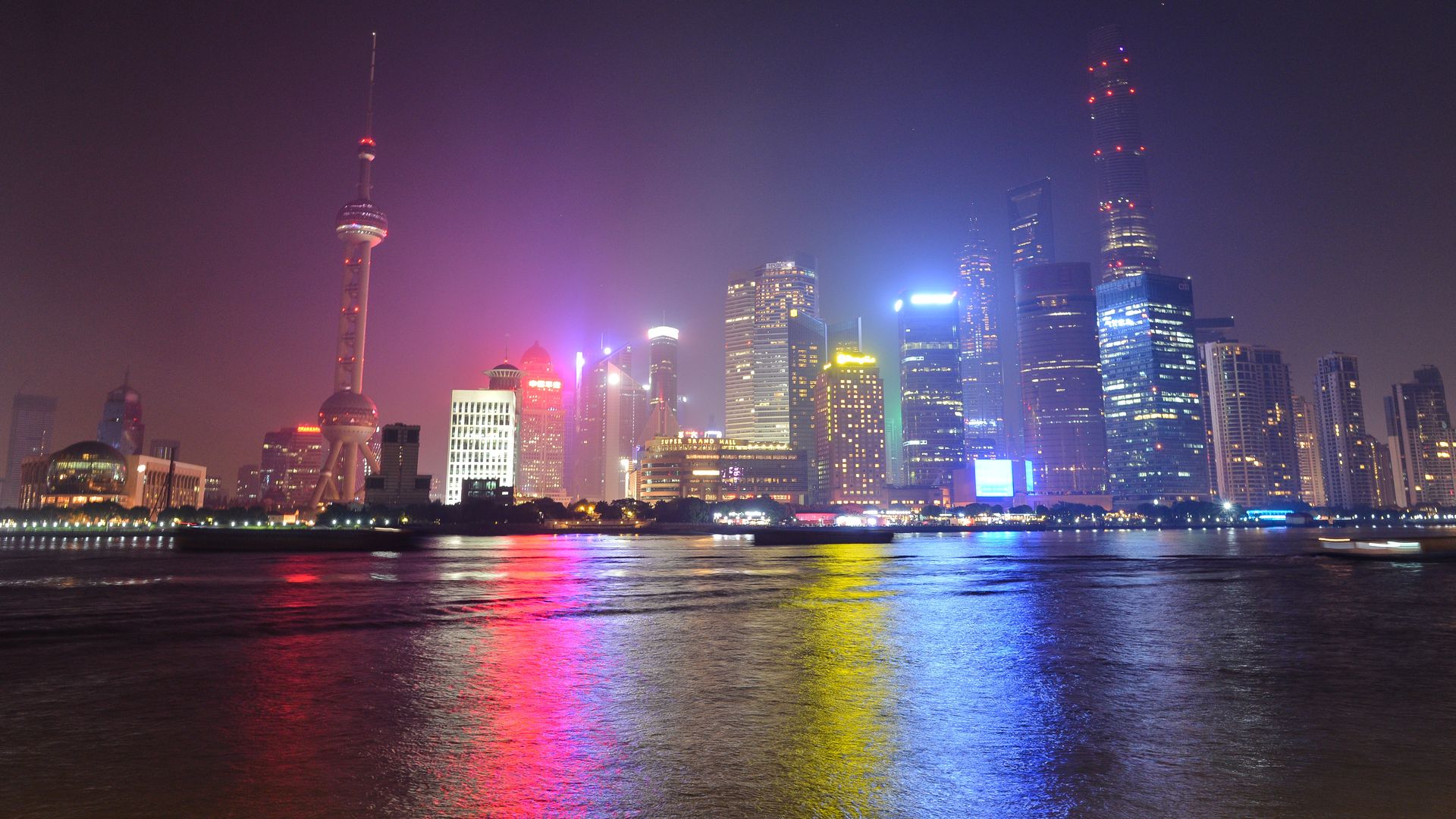 One of the most over-used slogans of recent years has been "smart cities," the vision of connected, Jetsons-like future of streamlined metropolises where technology smoothly manages energy use, traffic, policing and more.
Even so, a decade after the term first gained currency, we still have no truly smart cities, says McKinsey Global Institute in a new study of 50 selected cities around the world.
What happened: One of the problems, say the study's authors, has been that cities have focused too much on the technology and too little on humans. The study emphasized that smart phones are the door to the smart city, providing all the information at one's fingertips for health, traffic, safety and news.
Co-author Jaana Remes tells Axios that she was surprised by how low European cities rank in much of the study.
In terms of establishing a strong technological base, Amsterdam and Stockholm scored high right alongside Seoul, Singapore and New York. All were praised for having "ultra-high-speed communication networks and [being] in the process of launching 5G services."
But Europe fall back when it came to using smart apps and especially so on being aware of smartness, according to the study.
More results:
In terms of having a strong technological base, no one came near the maximum 37 points. The highest was Singapore with 25 points. NYC was right behind that with 24.4 points.
When it comes to smart apps, NY, L.A., London, Singapore, Shenzhen and Seoul ranked the highest. There was differentiation — Europe's emphasis is mobile apps; in North America, it's health apps. Rio and Cape Town emphasized security. But, again, no one came close to the maximum 55 points: London, L.A. and NY got 34.5, and Seoul 33.
Asian cities scored the highest on awareness of being smart, specifically China — Beijing residents scored 24.2 out of 30, and Shanghai and Shenzhen were at 23.2.
Go deeper