Hot streak: U.S. sets records for warmest 3, 4, and 5-year periods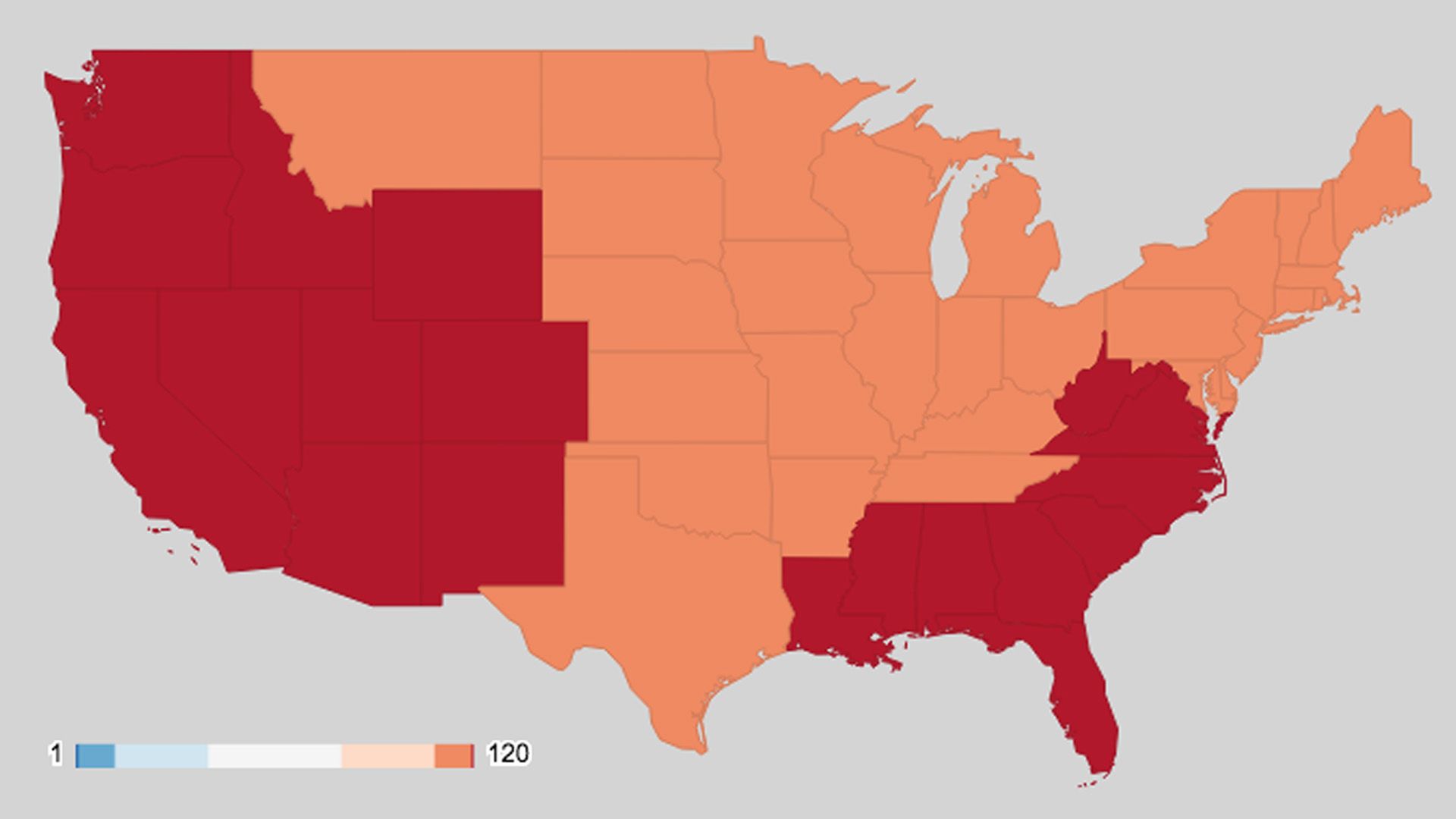 With May 2018 ranking as the warmest such month on record in the continental U.S., beating out the Dust Bowl May of 1934, the country has extended a much longer heat streak. According to the National Oceanic and Atmospheric Administration, the country has had its warmest 3-year, 4-year, and 5-year periods on record through May 2018.
Why it matters: The unusually mild temperatures are one way that global warming is affecting the U.S., as long-term temperatures trend higher. Even if individual months fail to break a heat record, such as April 2018, the long-term trend is clear.
What they found: Recently released NOAA data show that May 2018 was 5.21 degrees Fahrenheit above the long-term average in the U.S., taking the top spot.
Every state in the lower 48 had above average temperatures for the month, and eight states set monthly records.
During the month, there were more than 8,590 daily warm temperature records set or tied, compared to just 460 daily cold temperature records during the same period.
The NOAA report also shows that the past 36 months, from June 2015 through May 2018, had a temperature anomaly of 2.6 degrees Fahrenheit above average, qualifying as the warmest 36-month period since reliable instrument records began in 1895.
The past 48 months, from June 2014 through May 2018, have also been the warmest such period on record.
The same is true for the past 60 months, dating back to June 2013.
The big picture: The report, a summary of temperature statistics and rankings through May, does not attribute the temperature trends to global warming or any other causes, but the consistency of the record warmth is in line with expectations from the record amounts of greenhouse gases in the air.
Globally, the past few years have been some of the hottest years on record, as long-term climate change has combined with natural climate phenomena, such as El Niño, to produce record-shattering temperatures. The year 2016 was the warmest on record, and 2018 is expected to be another top 5 warmest year.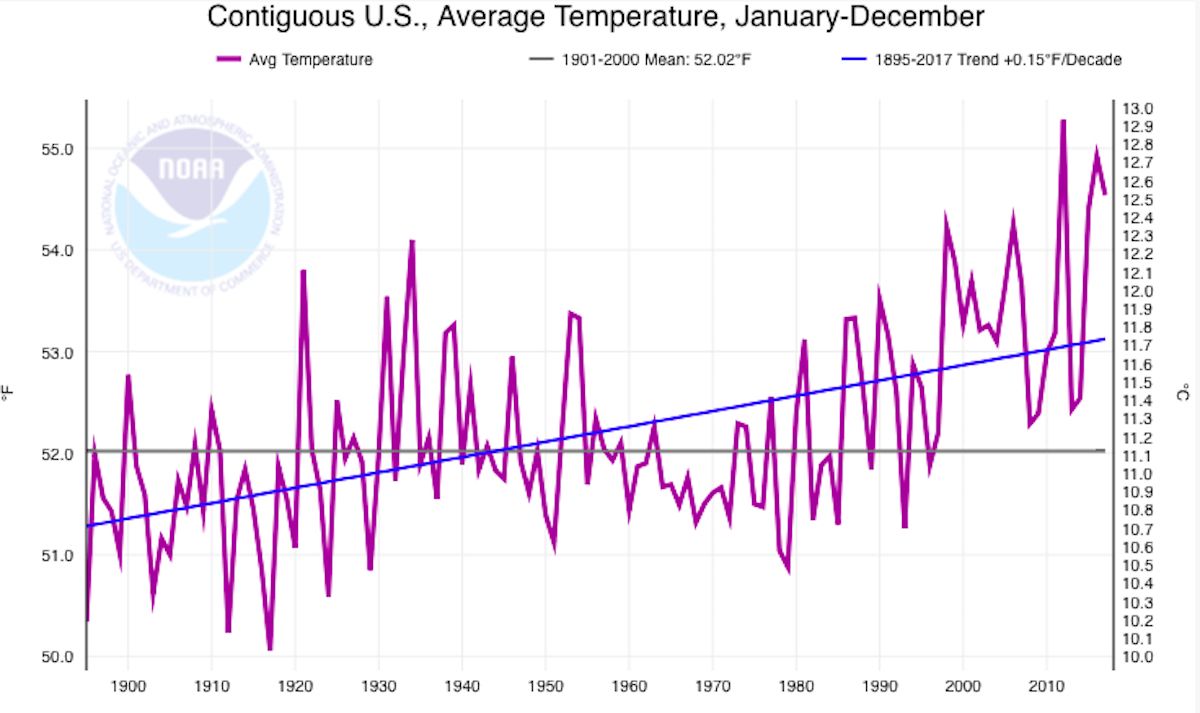 Nationally, 8 of the 10 warmest years have occurred since 1998.
What to watch: According to the Climate Science Special Report of the government's Fourth National Climate Assessment, the average temperature of the U.S. during the 2021 to 2050 period is expected to be close to what is now considered a record warm annual average temperature.
"In other words, recent record-breaking years may be 'common' in the next few decades."
The same report also warns that heat waves will be more intense, frequent and longer-lasting in coming decades.
Go Deeper: NOAA National Temperature Rankings.
Go deeper