Uber CEO calls for fees on ride-sharing apps to help taxis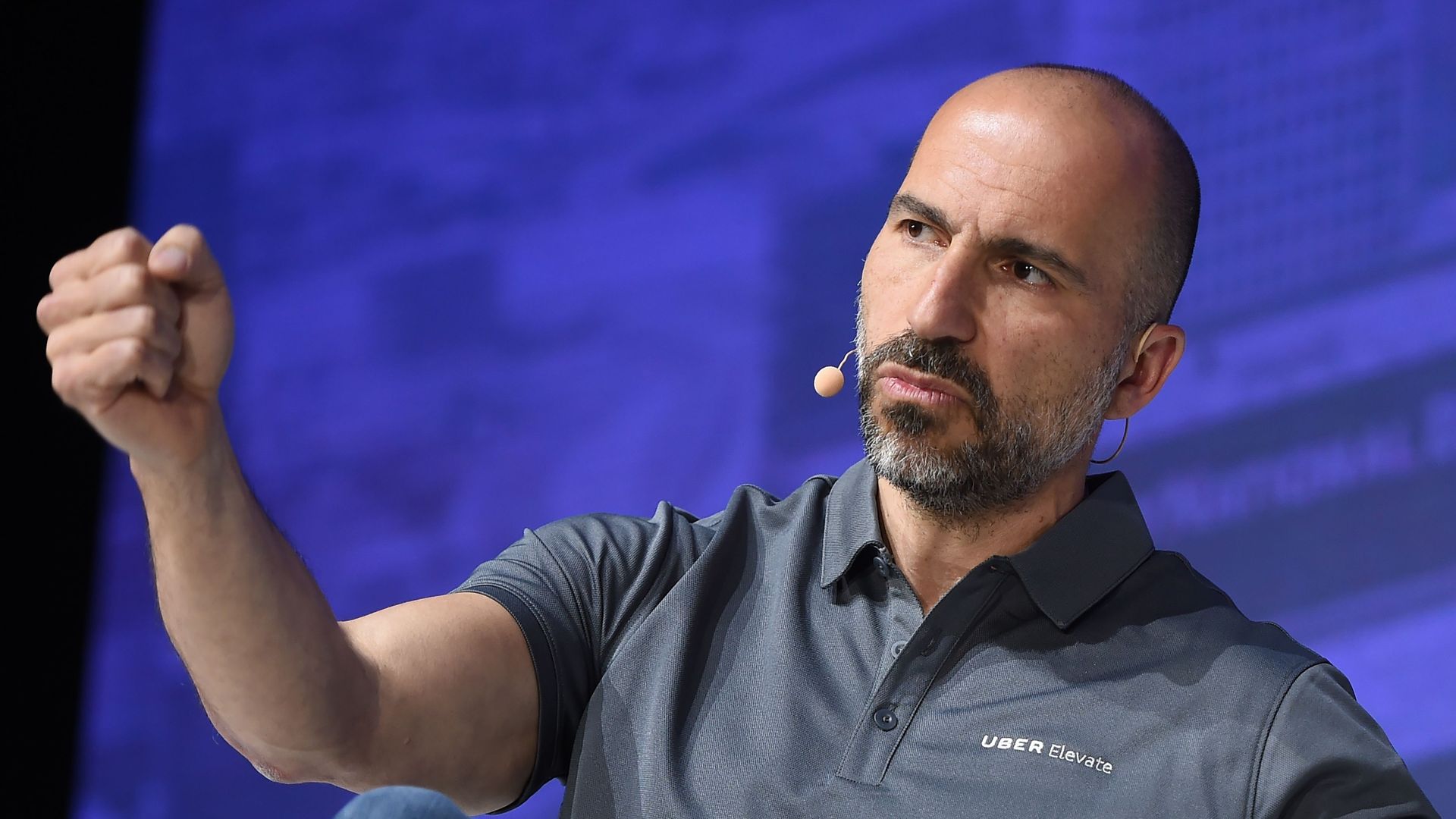 Uber CEO Dara Khosrowshahi told the New York Post Monday that New York City should charge a fee on all ride-sharing apps to benefit taxi medallion owners in debt.
Why it matters: Taxi drivers in New York City are required to own medallions, a mandatory certification allowing a taxi driver to operate, which used to be so in demand that they worth as much as $1 million — before Uber and other ride-hailing apps existed. But now medallions, which ride-hailing services don't require, are far less valuable, putting several taxi drivers in debt.
The impact: Since November, five taxi drivers have reportedly committed suicide as a result of this financial burden, the New York Taxi Workers Alliance told Axios in May. The deaths sparked protests among New York taxi drivers, who called for new laws to protect them against ride-sharing companies.
What they're saying:
"In circumstances where medallion owner-operators are having a hard time, where technology has changed and demand patterns has changed their environment, we would support some kind of fee or pool to be formed, a hardship fund, call it."
— Dara Khosrowshahi
Yes, but: Taxi interest groups are not impressed with what Khosrowshahi told the NY Post on Monday.
"Dara Khosrowshahi's proposals are a slap in the face to struggling drivers and an attempt to get out of being regulated."
— Bhairavi Desai, executive director of the New York Taxi Workers Alliance
Go deeper