Navarro apologizes for "inappropriate" Trudeau comment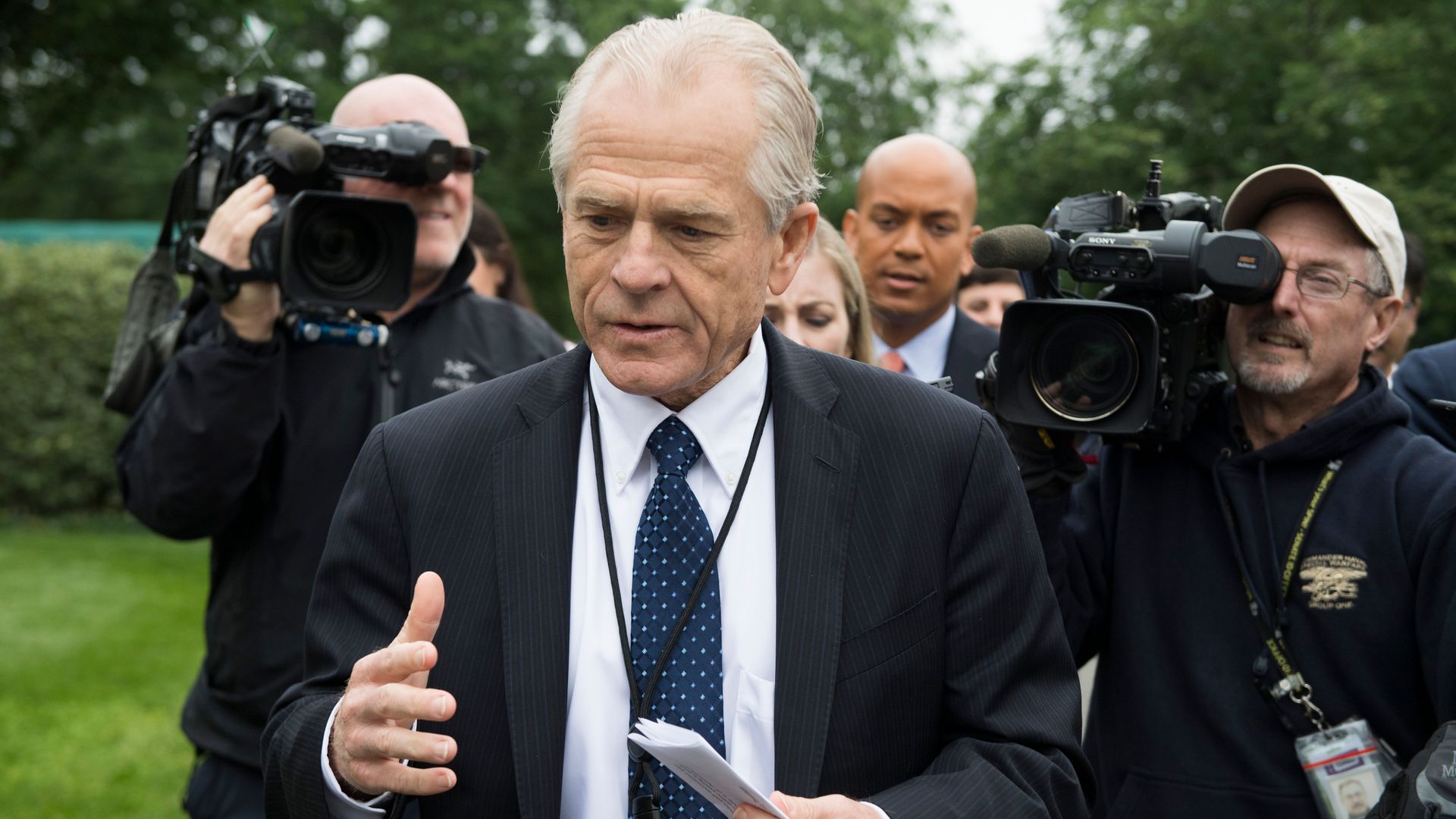 President Trump's trade adviser Peter Navarro called his Sunday statement that "there's a special place in hell" for Canadian Prime Minister Justin Trudeau "inappropriate" at a Wall Street Journal event this morning.
"In conveying that message I used language that was inappropriate and basically lost the power of that message. I own that, that was my mistake, my words."
— Peter Navarro at a Wall Street Journal CFO Network event
Go deeper: The fallout from the Trump-Trudeau G7 spat.
Go deeper