In an attempt to seal documents, Mueller warns Russia keeps meddling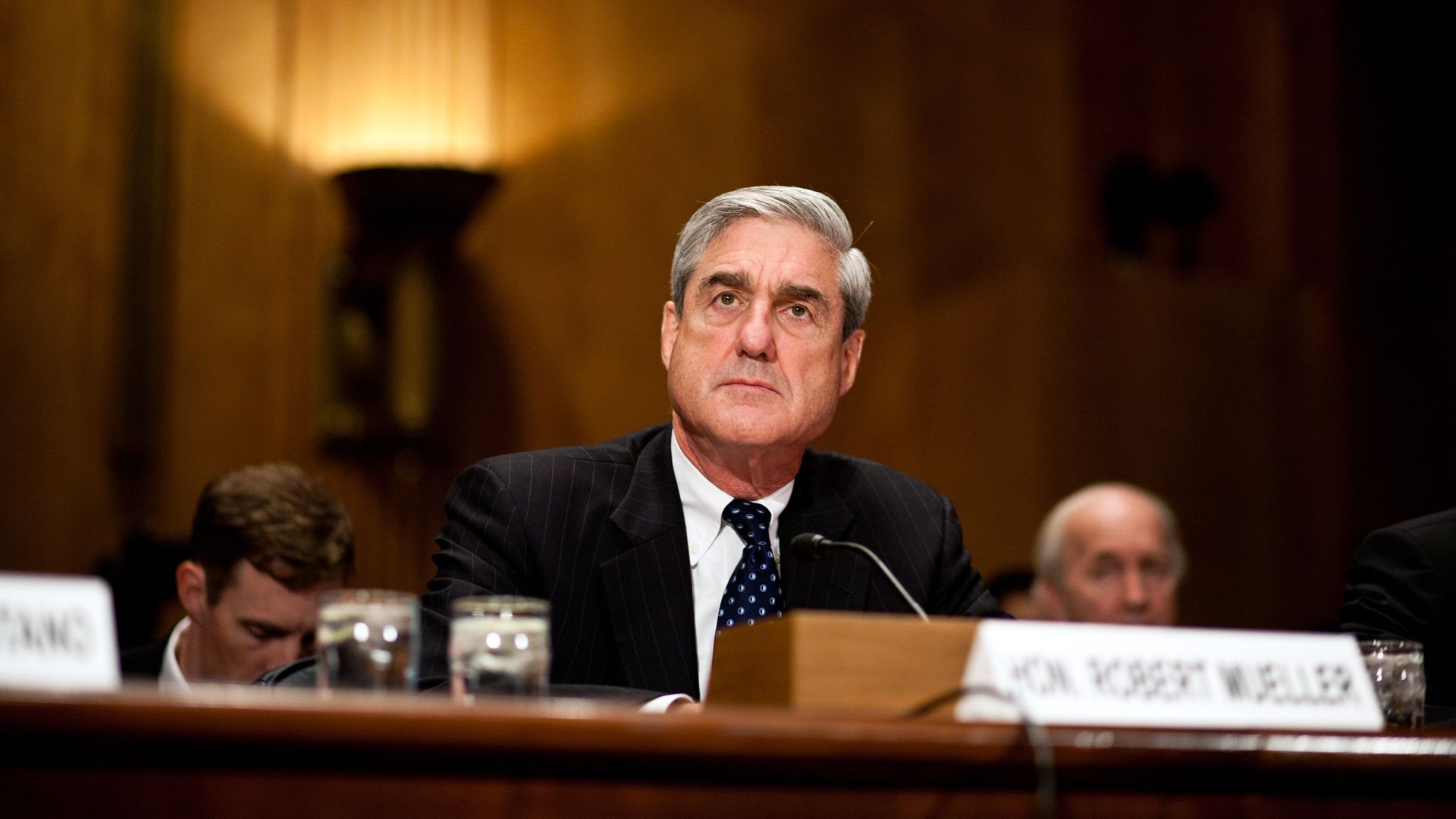 Special counsel Robert Mueller's team has requested that a federal D.C. judge order to secure a heap of documents that have been shared with Russian-run Concord Management and Consulting LLC, "because of the potential for the information to be shared with foreign nationals and intelligence officials still working to sow discord" in the United States, CNN reports.
Why it matters: Mueller is warning that Russian intelligence agencies still have "interference operations" regarding U.S. election systems. The company in dispute was one of three companies that Mueller had charged in February along with 13 Russian nationals citing election meddling. Bloomberg adds that prosecutors "have uncovered evidence of other individuals and entities who are 'continuing to engage' in similar activities."
The intrigue: Bloomberg explains that Mueller and the attorneys for Concord, which has been linked to a veteran associate of Russian President Vladimir Putin, "have been negotiating to obtain documents from the special counsel to mount a legal defense."
One key detail: Citing the court filing, Bloomberg highlights that U.S.-owned documents reveal "sources, methods and techniques used to identify the foreign actors behind these interference operations." If disclosed to foreign entities, the information could lead foreign intelligence services to details about U.S. operations and allow them to "adjust their conduct, thus undermining ongoing and future national security operations."
Go deeper