What they're saying: Experts react to Trump's North Korea summit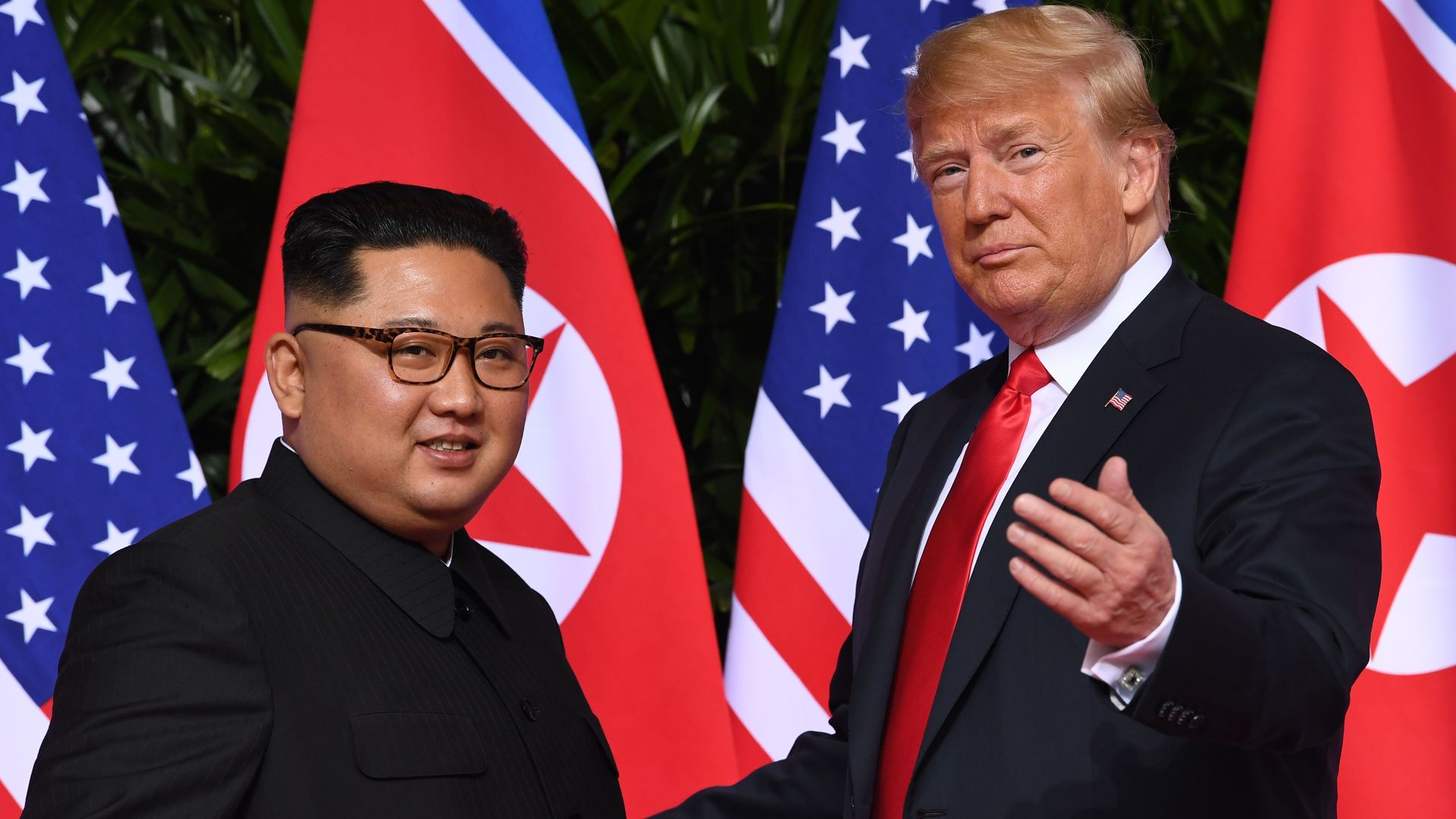 With President Trump and North Korea's Kim Jong-un signing a vague but hopeful document following their historic summit, experts are weighing in on what it means for both countries — and the world.
The general consensus: We are much further from war than we were six months ago, but the U.S. made a significant concession by cancelling joint military exercises with South Korea, while North Korea didn't give up much of anything.
Lawrence Freedman, King's College London, on Twitter: "Viewed in the light of past diplomacy around NK's nuclear program there is a strong sense of déjà vu: warm declarations about a non-nuclear future without any clear steps showing how it will be reached. ... A difference from past agreements is that NK has used that time to become a nuclear power."
Go deeper