What we're reading: Vice's wild balancing act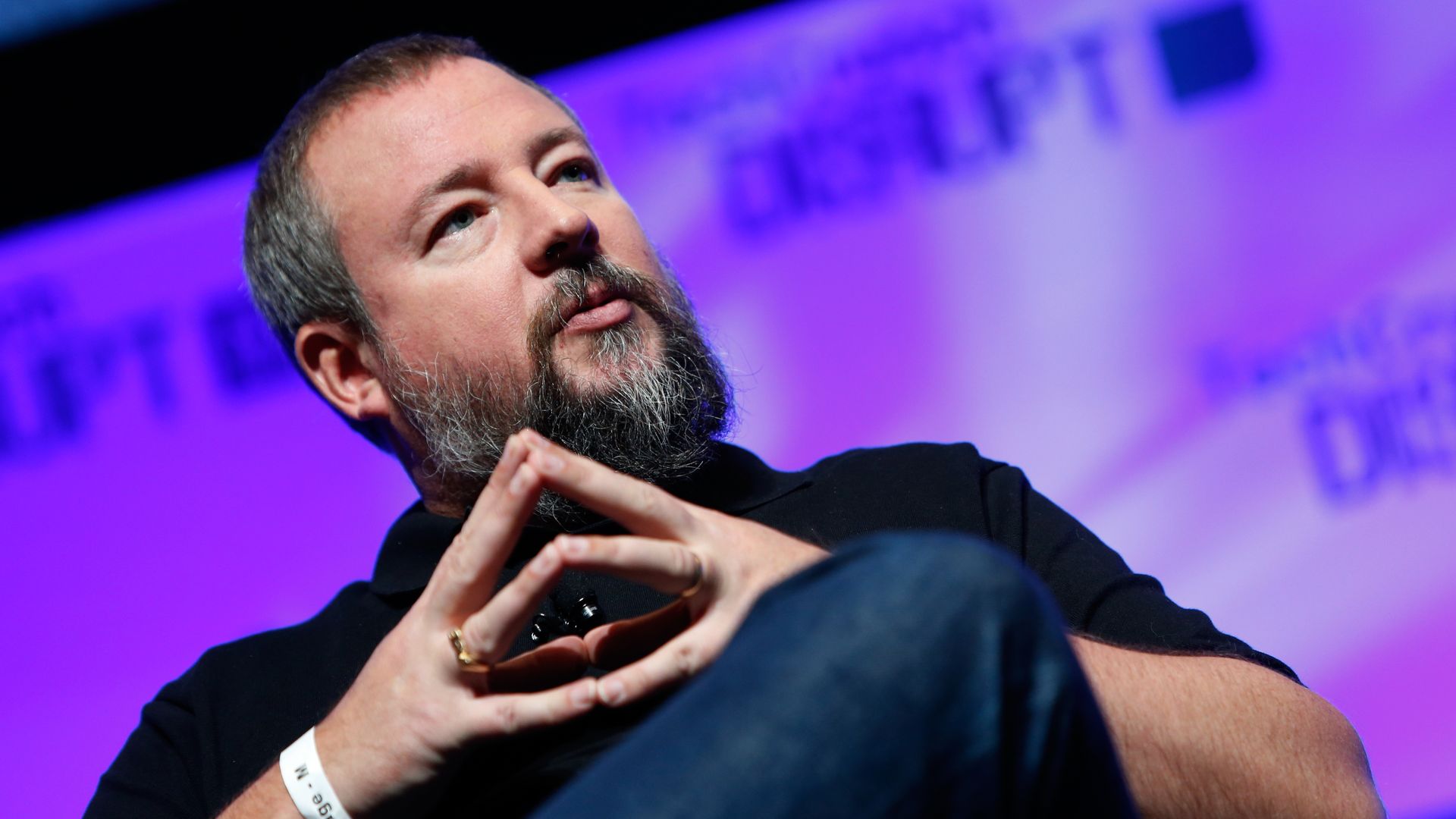 Vice's co-founder Shane Smith had his own plan for the company: Build it up and sell when the going gets good. But after a meteoric rise, the company faces a crossroads after its growth has been stonewalled, writes New York magazine's Reeves Wiedeman.
Why it matters: The piece captures the modern story of wild investor cash, thrown at a wild entrepreneur, who threw crumbs to thousands of young, wild staffers, to create wild content — and the appearance (often a mirage) of wild growth.
The rise
Vice began as an upstart, off-color magazine founded in 1994 using money from a Canadian government welfare program — and attracted millions in investment using sometimes disingenuous ploys with potential investors.
Smith convinced people to invest as the sales handler. His strategy? Lying. "[Co-founder Gavin] McInnes called him Bullshitter Shane, and the sales strategy included sending a few copies of the magazine to a record store in Miami and a skate shop in Los Angeles and telling advertisers they were distributed across North America."
How Smith landed a $25 million contract from Intel: "According to multiple employees who worked at Vice at the time, Smith went to the architecture firm across the hall from Vice's Williamsburg office and asked how much it would cost to get them to move out ASAP. Vice's 50 employees then worked around the clock for several days setting up the new space to look like it had been Vice's all along."
The plateau
Vice's rising stature garnered $250 million investments from venture firm TCV and television network A&E —and its partnership with known brands like HBO — quickly elevated it to one of the of the media business' unicorns, reaching a peak valuation of $5.7 billion in 2016 after a deal with private equity firm TPG. But the company has faced numerous challenges since that time.
"Smith, who had expected to sell the company in 2016, entered this year with no obvious buyers in sight, and future investment rounds more difficult to come by; even some of its advocates were unwilling to bet Vice was worth what it had been just a year prior."
"A senior manager once joked that the company's hiring strategy had a '22 Rule': 'Hire 22-year-olds, pay them $22,000, and work them 22 hours a day.'"
"While several employees were publicly suspended or left the company as a result of the reporting on sexual misconduct, in recent months, Vice has also quietly let go of multiple longtime male employees against whom women have made allegations of harassment and assault."
What's next
Vice faces existential questions in the coming year, like the renewal of its contract with HBO. And it has a looming financial issue: the terms of the TPG deal mean that the financial giant could continue to gain equity in Vice should the company fail to engineer a sale or an IPO.
"Last year's disappointing revenue numbers — it grew, but was $100 million lower than Vice's internal $805 million target, according to the [Wall Street Journal] — didn't include the fallout from the [New York Times] story [on sexual misconduct within the company] and the subsequent dissolution of a planned partnership with Vogue."
"While the announcement of [Nancy] Dubuc as Vice's new CEO and Smith's move to executive chairman] encouraged some employees, Smith's choice of metaphor in introducing his new partner gave others pause. 'We are a modern-day Bonnie and Clyde and we are going to take all your money,' Smith said of himself and Dubuc. The question was: Did Smith know how that movie ends?"
Go deeper