IHOP pivots to burgers with IHOb stunt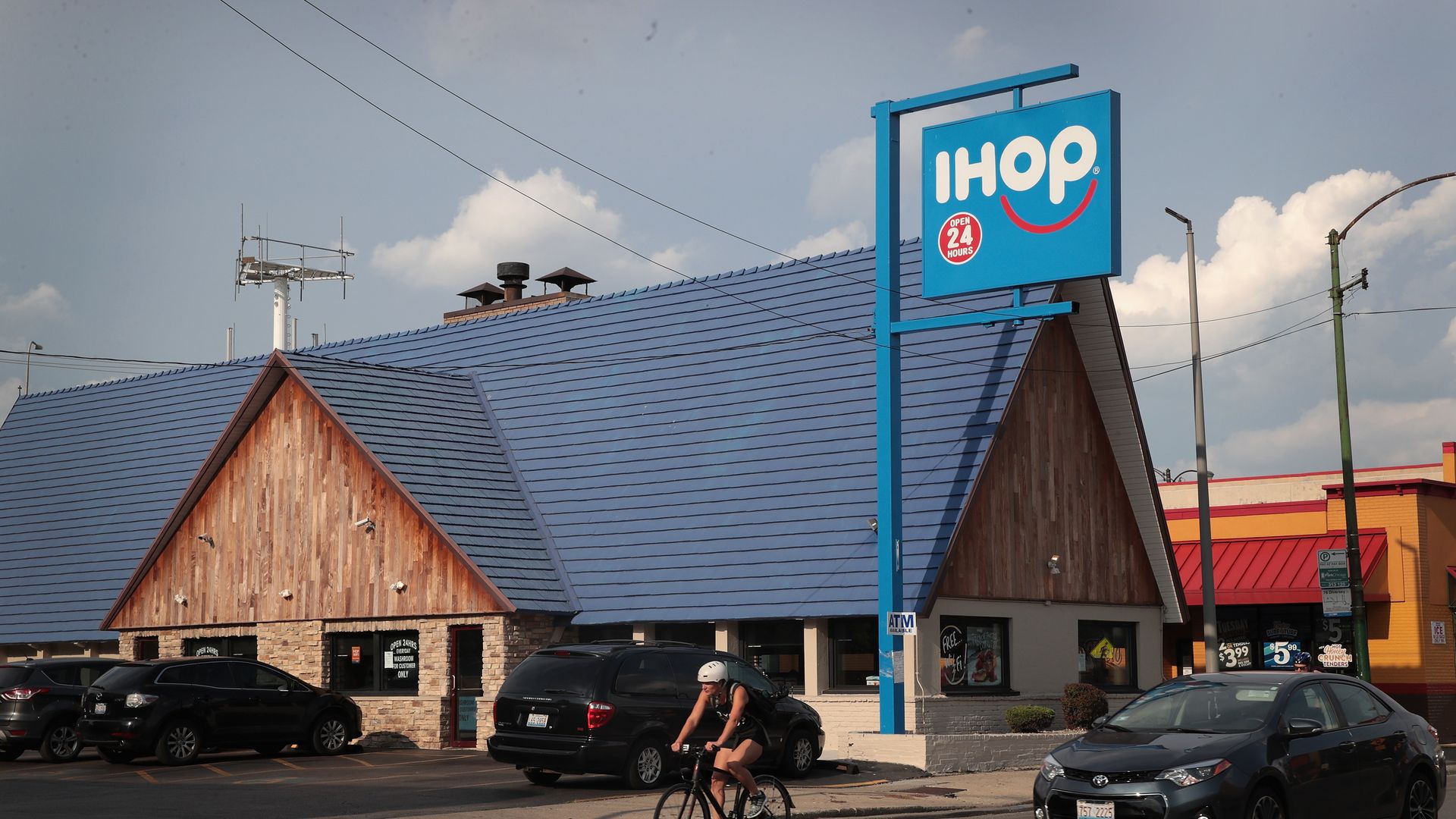 The breakfast chain IHOP — International House of Pancakes — teased its customers last week with a coming branding change to "IHOb." Today, it announced that the "b" stands for "burgers" — as it plans to highlight lunch and dinner options at its 1,650 locations all over the United States.
Yes, but: The chain isn't actually changing its name. It's all just a marketing stunt, per CNN Money — though at least one IHOP in Hollywood is set to be branded as an "IHOb."
The announcement:
Go deeper