White House had a team to put Trump's ripped papers back together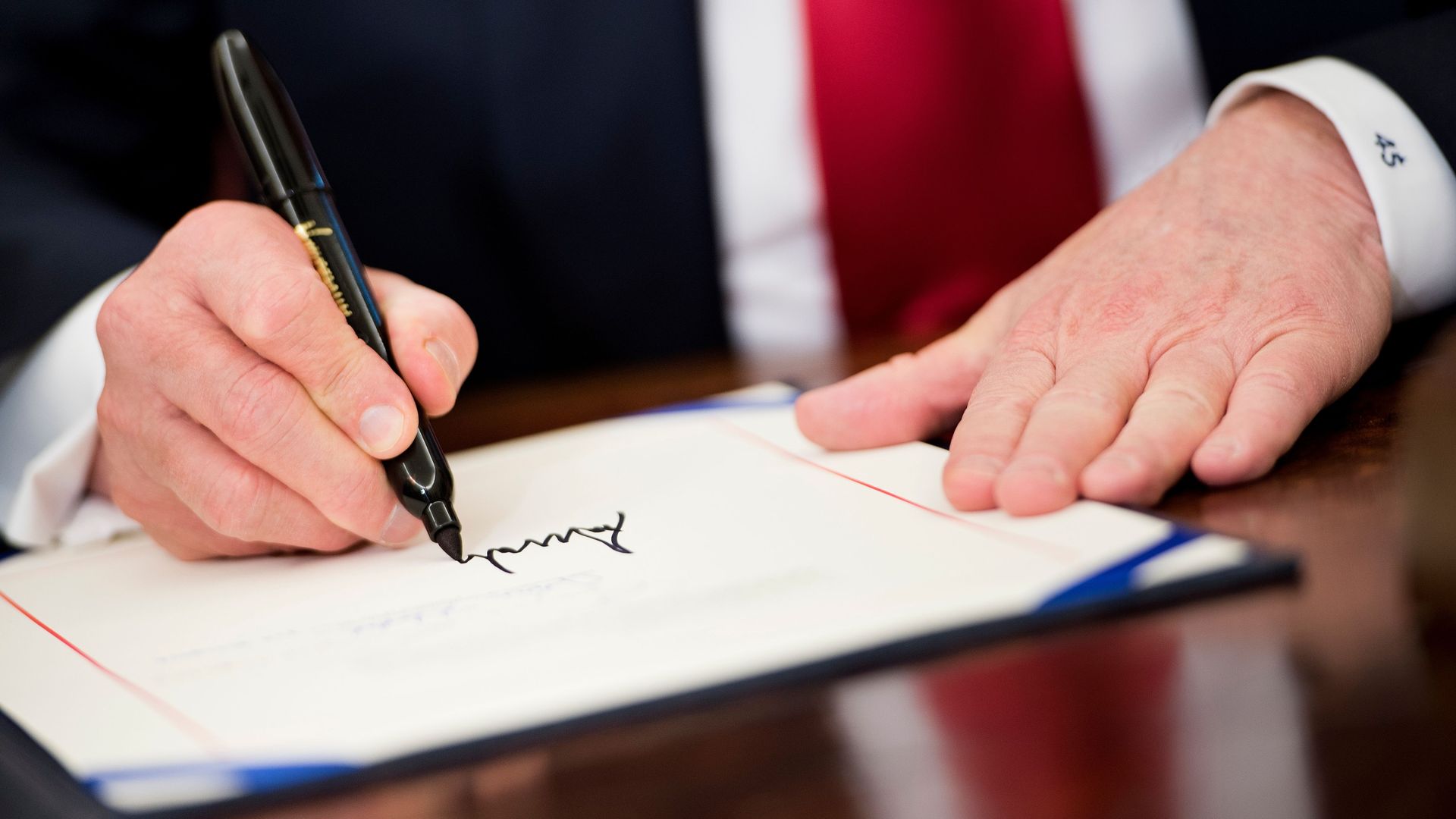 The federal government was forced to dedicate a team of records management analysts to tape together official papers that President Trump had ripped up — per aides, his "unofficial filing system" — in order to ensure that the administration adhered to federal law, according to a report from Politico's Annie Karni.
The details: Under federal law, the White House is required to preserve all memos, letters, emails and papers that the president touches and send them to the National Archives. The White House's records management team was abruptly downsized this year —and two career officials reached out to Politico to claim they were forced out of their positions, which led them to describe the substance of their work under Trump.
Go deeper