North Korea's hardliner-in-chief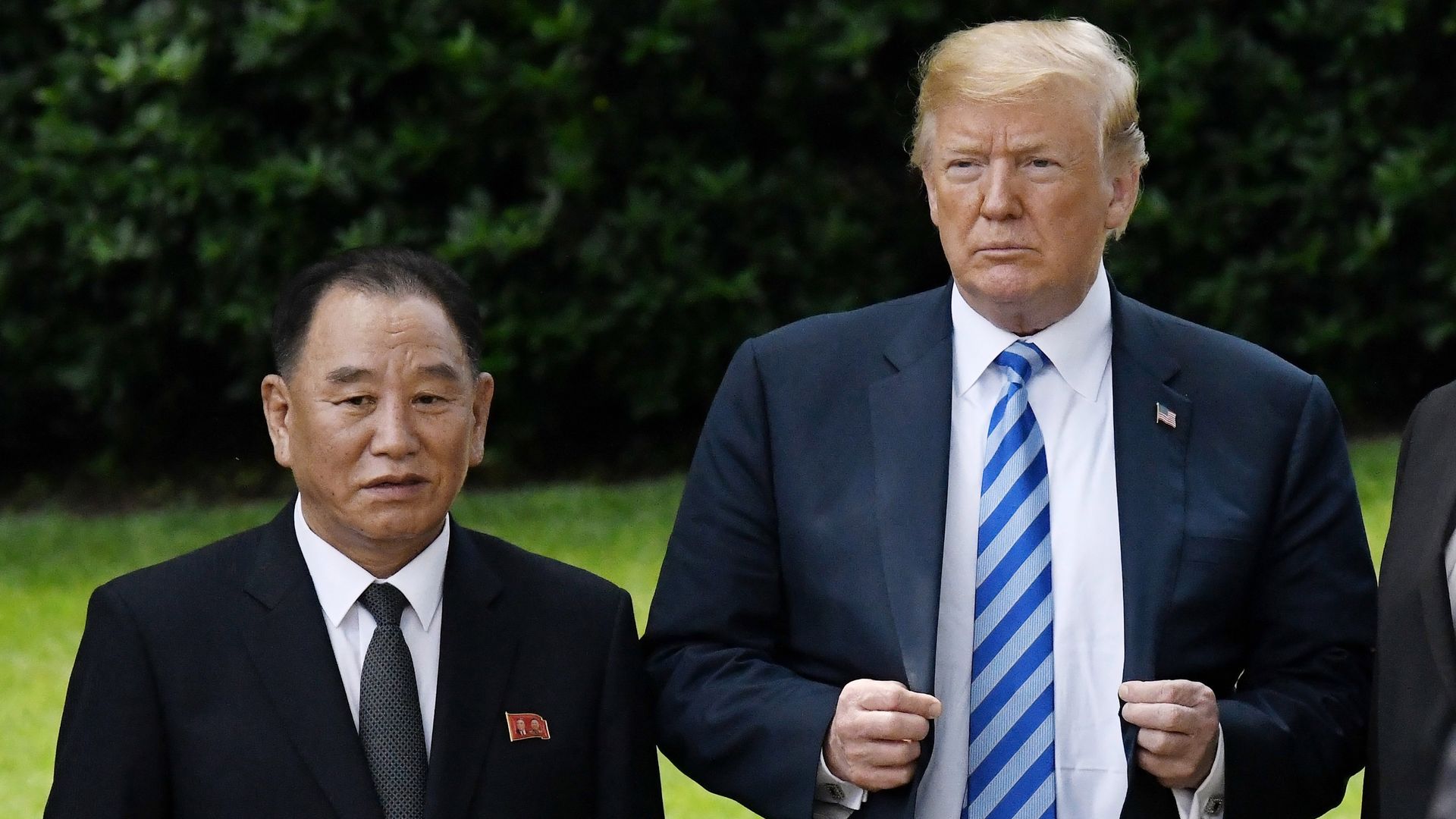 Some experienced North Korea analysts believe hardline elements within the North Korean intelligence apparatus have been opposed to the idea of the summit between Kim Jong-un and Trump.
Between the lines: One source said Kim Jong-un's decision to send the former spy chief Gen. Kim Yong-chol to the U.S. was likely designed to signal to any internal skeptics that he's taking a tough-minded approach.
The U.S. intelligence community believes Kim "has been the mastermind of some of North Korea's most nefarious recent activities," said the source, who has studied the U.S. intelligence assessments of Kim.
The source said these nefarious activities include the 2010 sinking of a South Korean Navy vessel — by a torpedo fired from a North Korean submarine — which killed 46 sailors.
Behind the scenes: Kim Yong-chol had never visited the West before his recent trip to New York and Washington, the source said.
Part of Mike Pompeo's plan was to show Kim what's possible and how far behind they are, economically. When they met in New York, Pompeo showed Kim sweeping views of the city.
Go deeper