The intelligence file on Kim Jong-un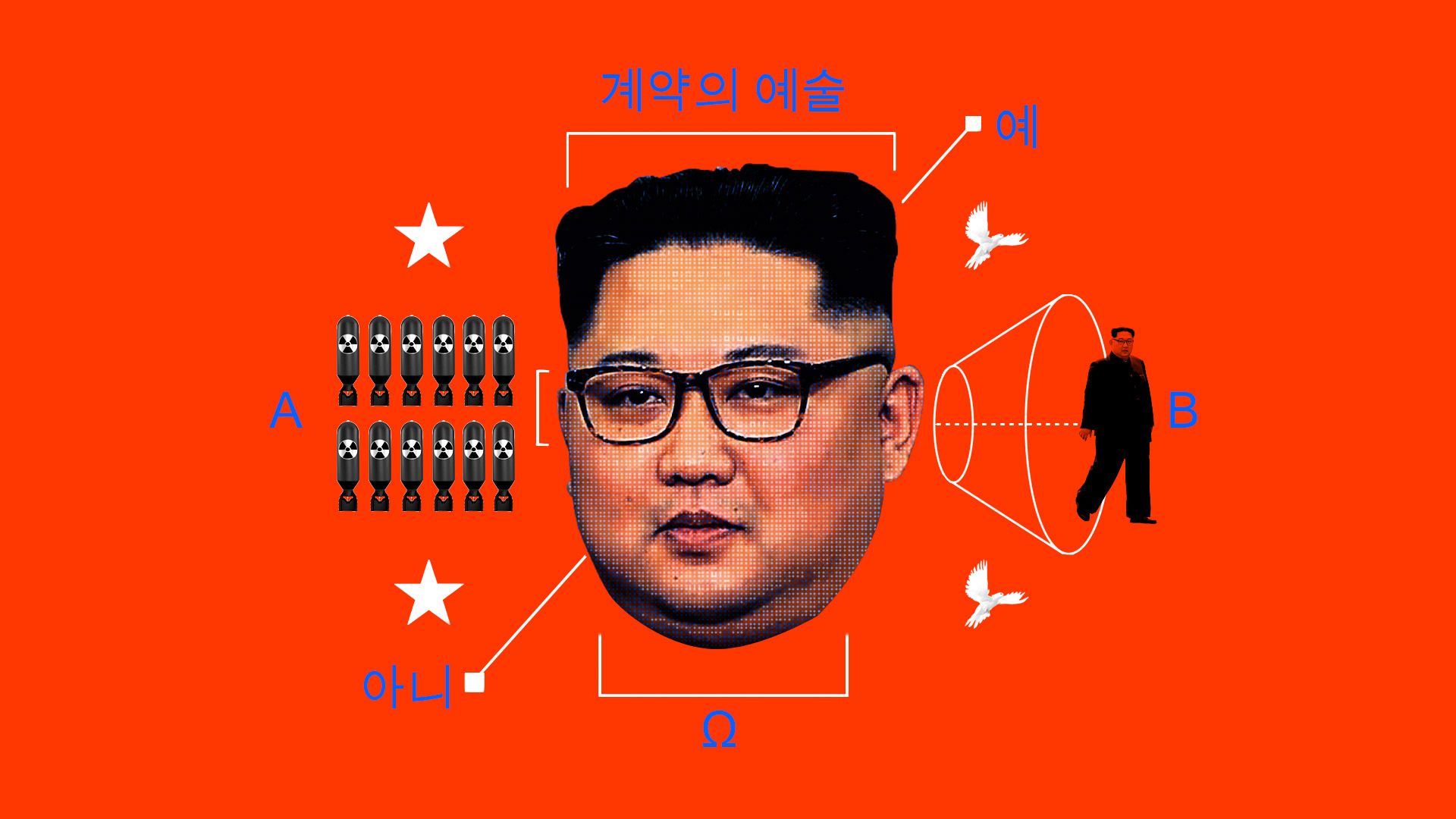 Over the past decade, allied intelligence agencies have pieced together a profile of the young Kim Jong-un from extensive interviews with teachers, students, food preparers, and other staff at the elite Swiss school that Kim attended during his adolescence, according to a source who has carefully studied the classified binder on Kim.
The big picture: "The picture that emerged from literally dozens of interviews bears a striking similarity with the man he has emerged into today," the source said. "Gluttonous, prone to fits of anger and swaggering around his classmates. Kim Jong-un was an in-attendant student but demanded slavish loyalty from other children in his wake."
"He was prone to violence," the source added. "He had a couple of young guys who were with him" at the Swiss school, and "he hit them frequently."
"He didn't do well in school. He was distracted a lot."
The binder describes the young Kim making vague and grand declarations to his classmates — for example, after games he would say, in the source's recollection, "some day you will all remember me."
Why this matters: In his intelligence briefings, to prepare for his historic summit in Singapore, President Trump has shown intense interest in the personality and quirks of the reclusive Kim, according to sources familiar with his preparation.
Trump "definitely thinks it's a duel of personalities," a source who has discussed North Korea with Trump previously told me.
Trump has been quizzing Secretary of State Mike Pompeo about what Kim was like when the two men met.
The president also has access to far more detailed psychological and personality profiles of the dictator.
"There are important strategic considerations ... but he also very much conceives it as a test of wills and of a contest of one man and another," the source added. "How they're going to react, how they're going to shadow box with each other, and ultimately how they're going to choose to act."
Go deeper