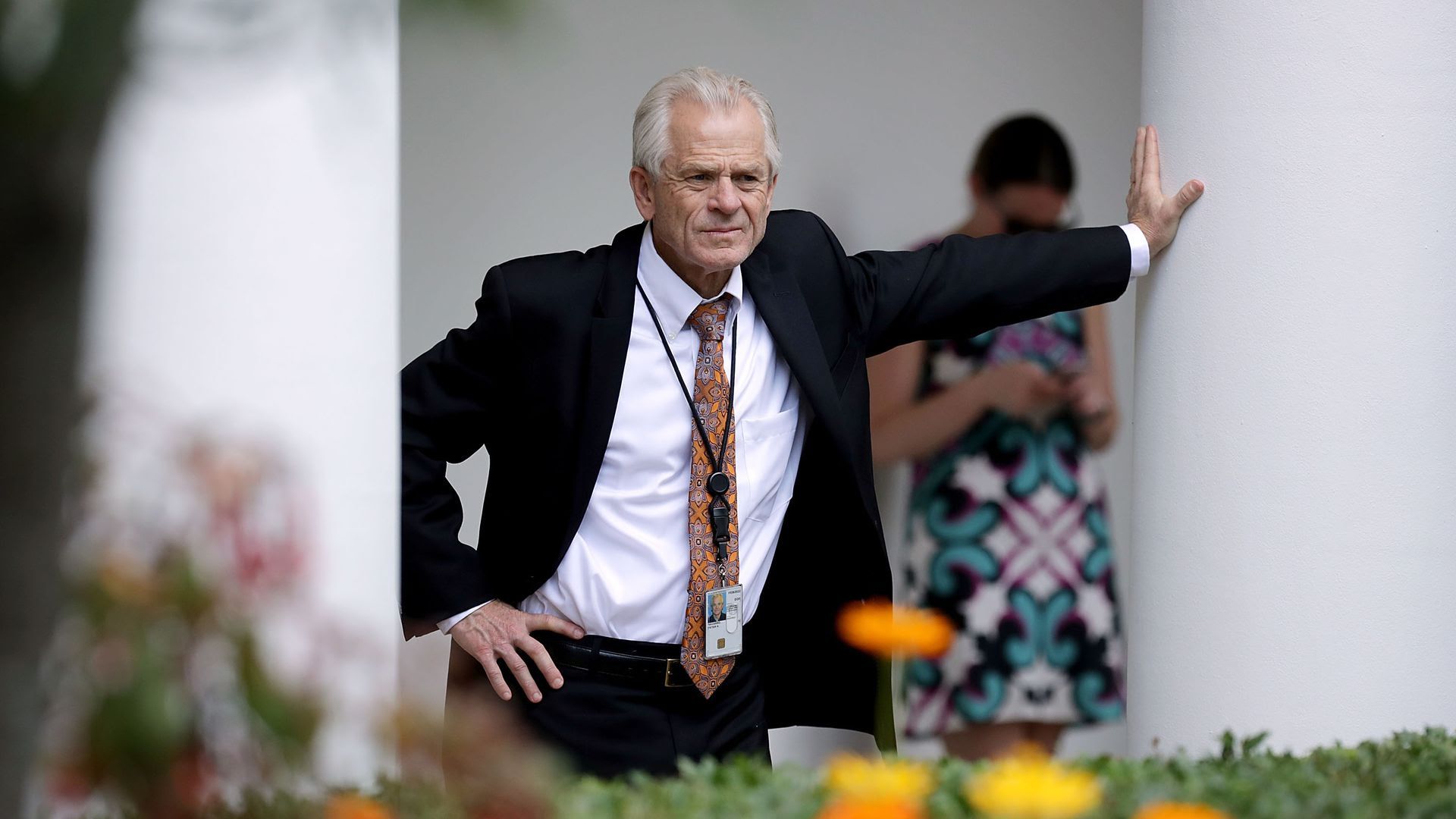 The biggest key to understanding Trump's dogmatism on trade is that even as he switched political parties and changed his views on issue after issue, his one consistent stance over 40 years is that other countries are "ripping off the United States" in trade deals, as he put it in 1987.
This is the one thing the president really believes, with his protectionist roots going back to the union-friendly environment where his father, Fred, courted Democratic pols. 
On the campaign trail, Trump's messages on trade resonated with millions of American workers who felt cheated by globalization and low-cost competitors like China. They hooked into Trump's promises to hit back against these countries.
Nobody can claim to be surprised about what Trump is now doing. It's everything he promised during the campaign.
Another key insight to Trump: Not only is he fixated on America's trade deficit — it's specifically the trade deficit in goods he cares about. He doesn't pay much attention to the services sector.
Trump has a vision of American workers pouring back into factories to make machinery and tangible goods. His dream: a new boom for America's automobile sector.
Inside the administration, the most full-throated champion of Trump's own long-held view is hardline trade adviser Peter Navarro, a China hawk and advocate for aggressive tariffs.
Navarro is famous in the building for his massive charts showing how just about every foreign country is screwing America. (For a deeper understanding of what he's telling Trump about each foreign competitor, see Navarro's Friday N.Y. Times Op-Ed.)
Trump's mainline economic advisers — some with a decades-long record as free traders ("globalists," the president calls them) — cringe when the boss says in Oval Office meetings: "What do you think, Peter?"
This week, I put that exact question to Navarro, who told us Trump's strategy "squarely addresses three separate but inter-related structural problems":
America's more than $800 billion a year annual trade deficit — the gap between goods imported and exported. (Navarro didn't include services, where we have a surplus.)
"China's strategic moves on the crown jewels of American technology and intellectual property."
The growing national security threat: "a flood of imports is posing to two of the most important industries needed for a safe and prosperous American future — aluminum and steel."
What Trump is doing:
Trump's ultimate goal is what he calls "reciprocity" — imposing matching tariffs or penalties against every country on every product. On Friday at the G7, he reportedly floated removing all tariffs and barriers, full stop.
So far, he's hit China with an investigation, followed by the imminent threat of tariffs and investment restrictions. (It's Trump's way of fighting Chinese theft of American IP and forced technology transfer from U.S. companies.)
And he's imposed tariffs on aluminum and steel imports — a move that has inflamed allies in Europe and Canada.
I asked Navarro to respond to arguments by economists and business leaders who argue the steel and aluminum tariffs were the wrong approach because they ignore — and ultimately harm — America's competitive advantages in other sectors.
Navarro replied: "We on Team Trump are astonished by the argument that America's future is in the services sector, and Americans don't want 'dirty' jobs in steel furnaces."
"So to the financiers on Wall Street who look down their noses at manufacturing jobs ... you should get out more often to the Heartland and see what Main Street and Trump country really look like."
Go deeper