Updated Jun 9, 2018 -

World
U.S. embassy in China warns Americans of mystery health symptoms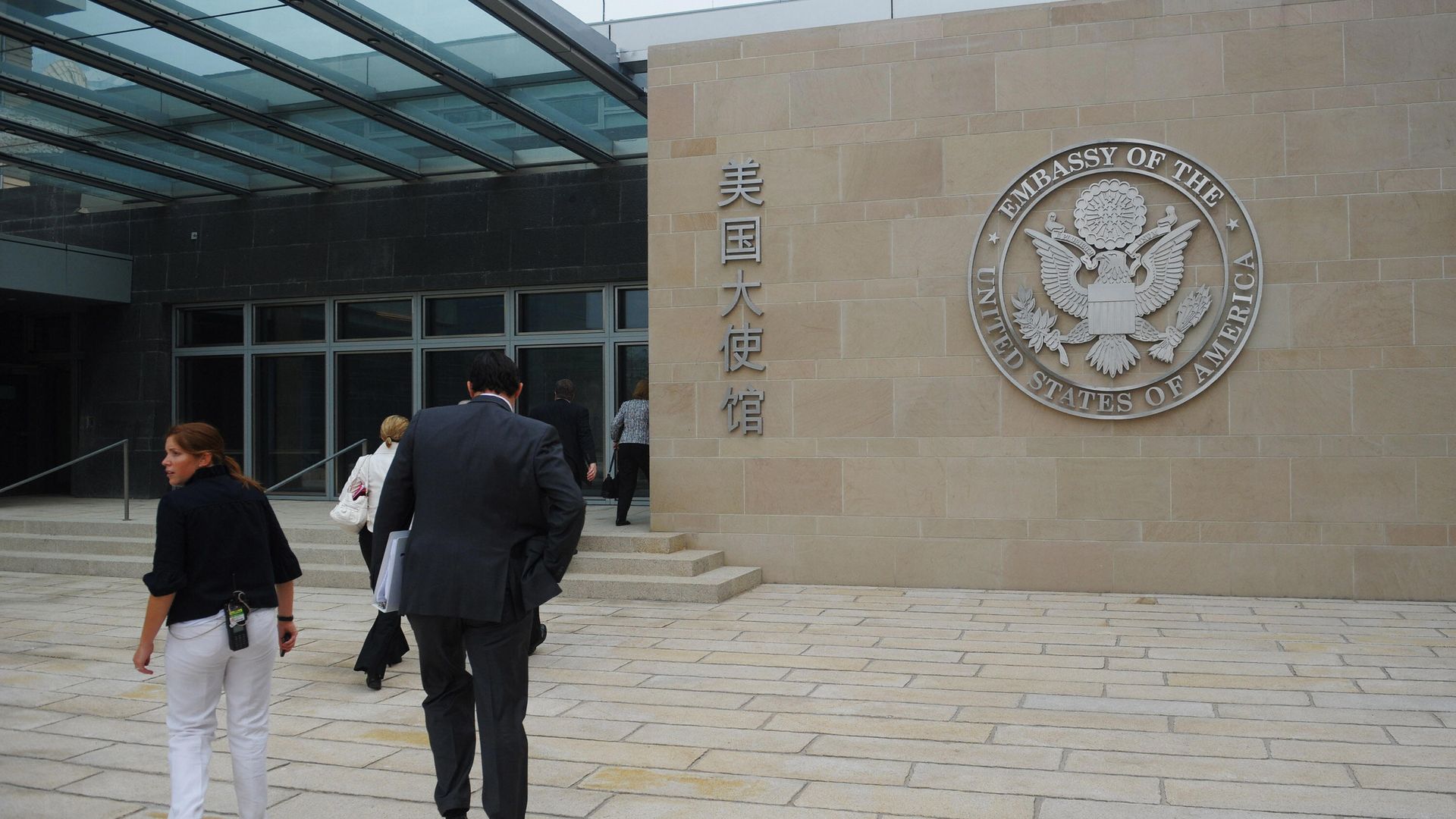 U.S. citizens in China received their second alert in nearly two weeks warning of "unexplained health issues that have prompted the evacuation of a number of U.S. government employees working at a consulate in a southern city," the Associated Press reports.
Why it matters: The warning was sent amid American medical teams screening additional U.S. workers at the Guangzhou consulate, where a previous case prompted such tests. Per the AP, the alert told Americans to get medial help if they experience symptoms such as "dizziness, headaches, tinnitus, fatigue, cognitive issues, visual problems, ear complaints and hearing loss, and difficulty sleeping."
The pattern: The U.S. ordered diplomats to come home from Cuba in the fall for a similar symptoms related to a sonic attack. And more recently, Canada pulled home diplomats in Cuba, although they discounted reports of a sonic attack, Canada's government said that the injuries they say represent "a new type of a possible acquired brain injury."
Go deeper