The big picture: Facebook's year of missteps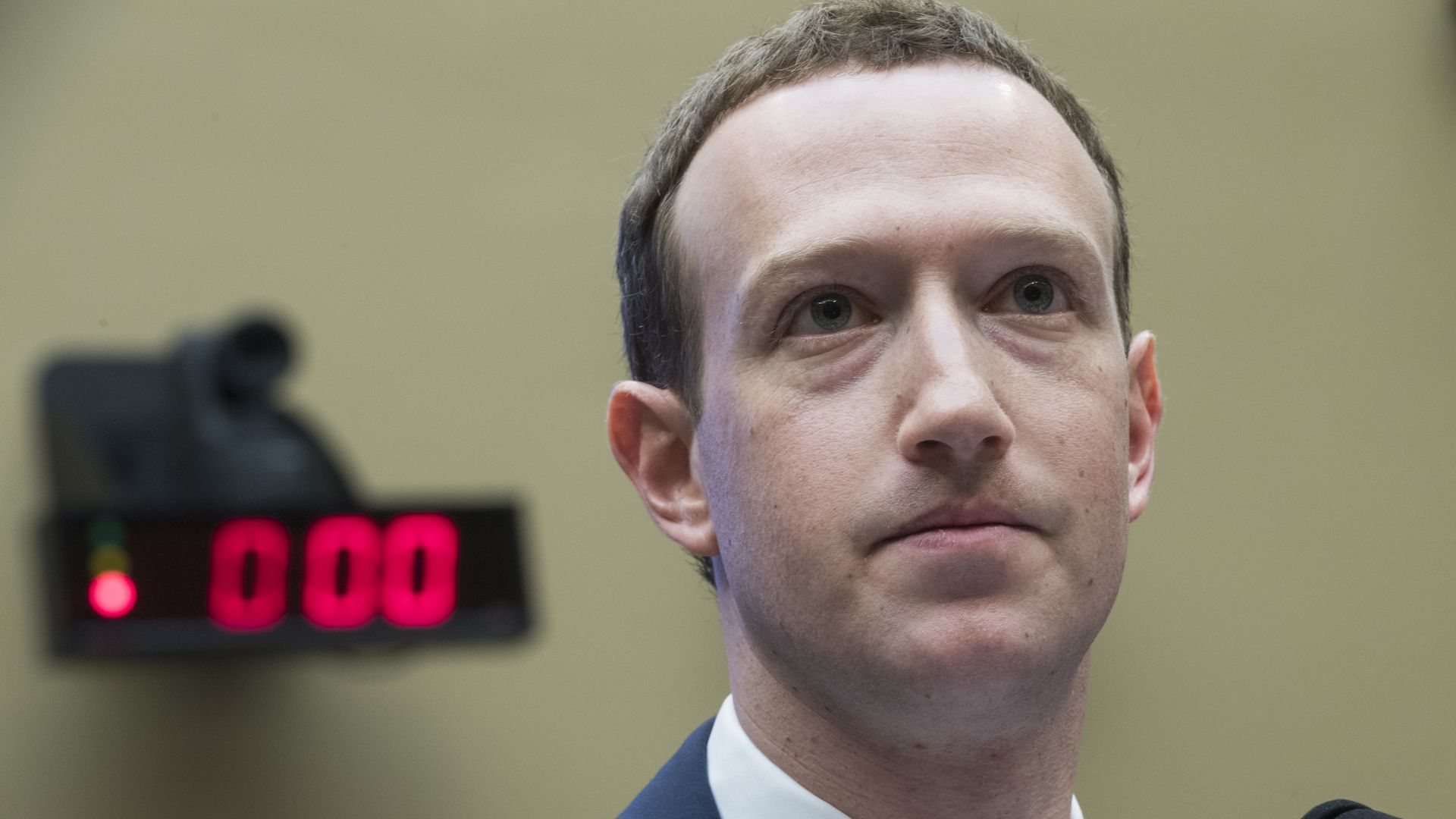 Facebook's troubles in Washington have accumulated over the past year not as the result of a single scandal but through a pileup of missteps large and small.
Why it matters: The controversies — and Facebook's sometimes-halting response — have painted a picture for policymakers of a company unable to be totally forthcoming about its past mistakes.
The timeline:
April 27, 2017: Facebook releases a paper laying out how its platform could have been used for "information operations," but does not explicitly name Russian actors as responsible for activities during the 2016 election.
September 6, 2017: Facebook reveals for the first time that Russian operatives bought ads to sow chaos before and after the election.
October 2, 2017: Facebook says that an estimated 10 million people may have seen the Russian ads.
October 31, 2017: Facebook says that, actually, up to 126 million Americans were exposed to the Russian campaign on its platform.
November 1, 2017: Facebook says that when you add Instagram to the mix, it was actually as many as 146 million people.
March 17, 2018: The Cambridge Analytica scandal breaks, a day after Facebook announces that it's suspending key players from its platform.
March 17-21, 2018: Mark Zuckerberg says nothing about the Cambridge Analytica story for several days. The company says it's trying to get all the facts, but the CEO's silence lets outrage build.
April 4, 2018: CEO Mark Zuckerberg says on a call with reporters that "most" users had a feature turned on that exposed the information on their profile to being collected by outsiders.
April 11-12, 2018: Zuckerberg testifies before Congress. He emerges relatively unscathed.
June 3, 2018: The New York Times writes that Facebook shared user data with device manufacturers, prompting lawmakers to question whether Zuckerberg misled them in his testimony.
June 5, 2018: Facebook confirms that one of those device makers was Huawei, a Chinese company that many policymakers in DC think is too cozy with the Chinese government.
June 7, 2018: Facebook says that as many as 14 million people saw their default sharing setting set to public for several days this spring as the result of a bug.
June 9, 2018: Facebook says that some companies got brief extensions after the social network cut off developers' access to data from users' friends — a policy change it cited repeated during the Cambridge Analytica controversy.
All this time, Facebook has announced steps and changes to calm fears about data privacy and Russian election meddling. And this hasn't materially affected its underlying business, despite campaigns to get users to leave the platform.
Zuckerberg has also said that the company needs to take a "broader view of our responsibility."
But, but, but: Each new admission — even of the kinds of small bugs and problems that are common across the industry — reinforces a view in Washington that Facebook has been unwilling to come fully clean.
What's next? The key question is whether any new data privacy revelations have any substantial effect — either on the active Federal Trade Commission investigation into the company's practices or on lawmakers' interest in regulating the company. That has so far remained limited, despite the heated rhetoric.
Go deeper