Democrats find unified message on taxes, health care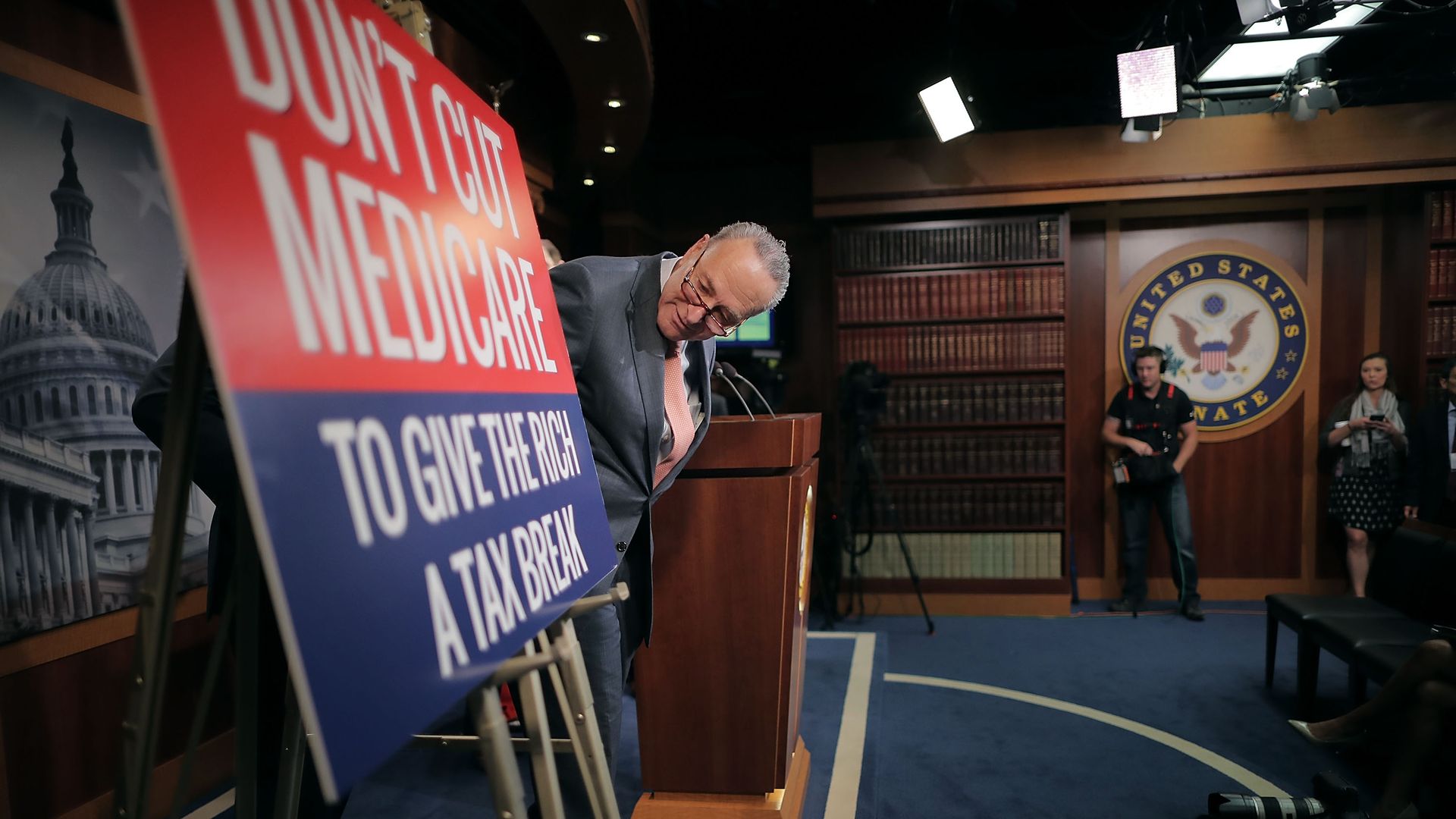 The progressive group Not One Penny just bought $250,000 in digital ads targeting 15 vulnerable House Republicans across the country who voted for the GOP tax bill, which could decimate medicare.
Why it matters: House Republicans voted yesterday to slash Medicare and CHIP funding, and now Democrats are using the top two issues voters care about to try to sour them on GOP candidates. The ads feature Ady Barkan, who is dying from ALS and who confronted Sen. Jeff Flake on a plane six months ago.
Between the lines: Democrats hope it'll be a winning strategy to tie health care and the tax bill together in their 2018 messages. Polling shows that could be the case, and health care is consistently a top issue around the country.
The Trump Administration recently argued for the repeal of the Affordable Care Act's protections for people with pre-existing conditions.
Trouble in Trump Country: The top 11 states with the highest percentage of individuals with pre-existing conditions all went for Trump in 2016.
The ads threaten GOP candidates who are already vulnerable — 13 of the districts are on the DCCC's Red to Blue list of seats they're investing in to flip. Some of the Republicans on the list include Steve Knight and Mimi Walters in California, Steve Chabot in Ohio, and Rod Blum and David Young in Iowa.
Go deeper