Americans' media habits could influence the 2018 election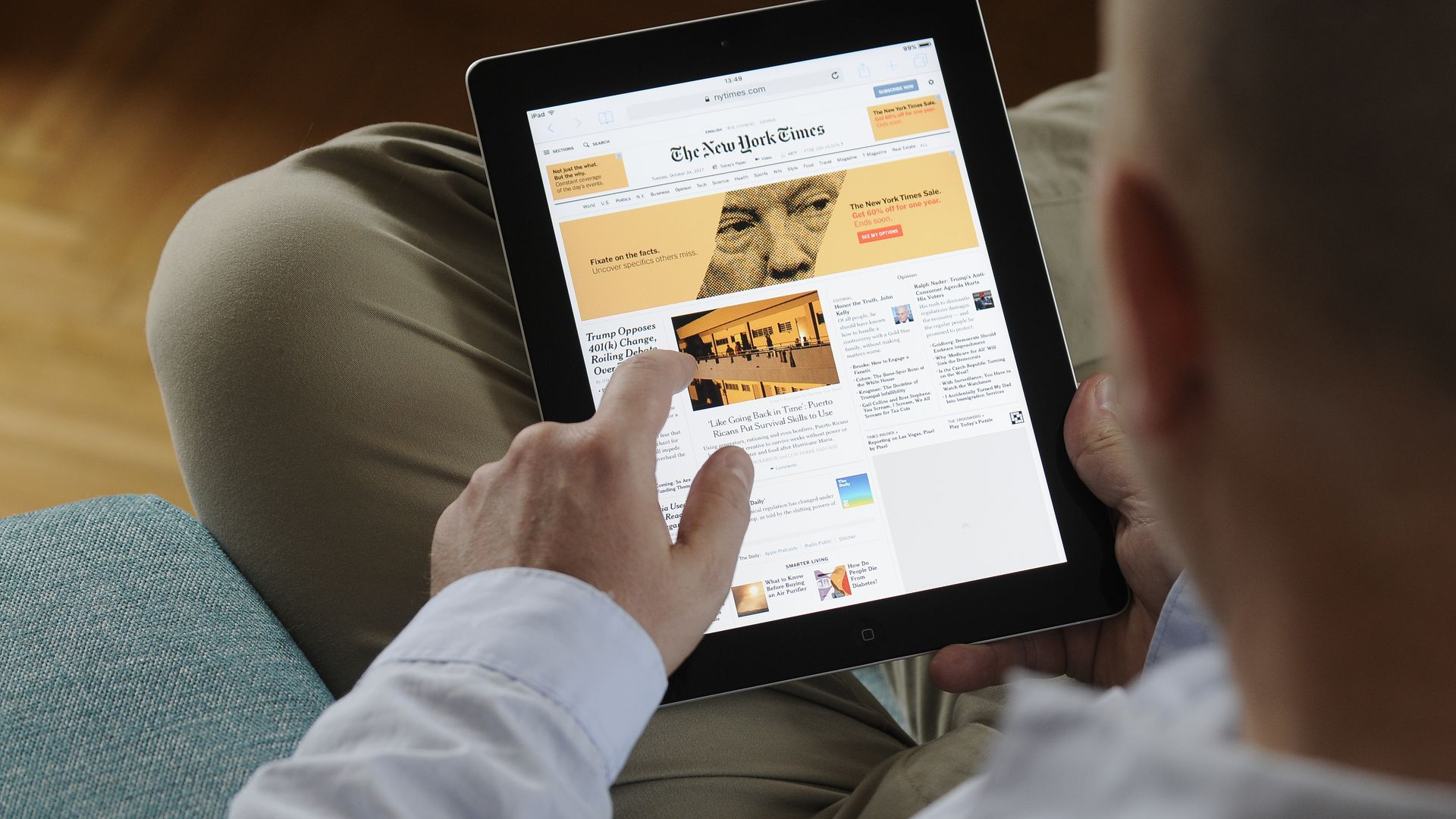 Americans across the country are steadily losing interest in their local politics, instead focusing on national politics, largely because of our changing media habits, writes Dan Hopkins for FiveThirtyEight.
Why it matters: People's daily lives are affected by political decisions at the local level far more than at the national level. "In November, voters will weigh in on 36 gubernatorial elections and more than 6,000 state legislative seats," Hopkins writes. "In doing so, they will shape public policy on a range of issues, from health care and gun control to marijuana and education."
Yes, but: "Many of the voters who do show up to cast ballots for local races will likely do so with an eye toward national politics, and other citizens will sit the elections out entirely."
By the numbers: In 1990, more than 75% of Americans were watching local TV news — that fell below 50% by 2014. A similar trend occurred in those who are regular newspaper readers, from more than 70% in 1990 to the high 50s.
The number for those who get their news online tripled in that same time period, FiveThirtyEight reports. "[T]he shift to online news has meant a shift away from local content, too. Americans are moving away from media outlets that are likely to have some state and local coverage and toward those that do not."
Go deeper