House GOP leaders craft framework for Dreamers compromise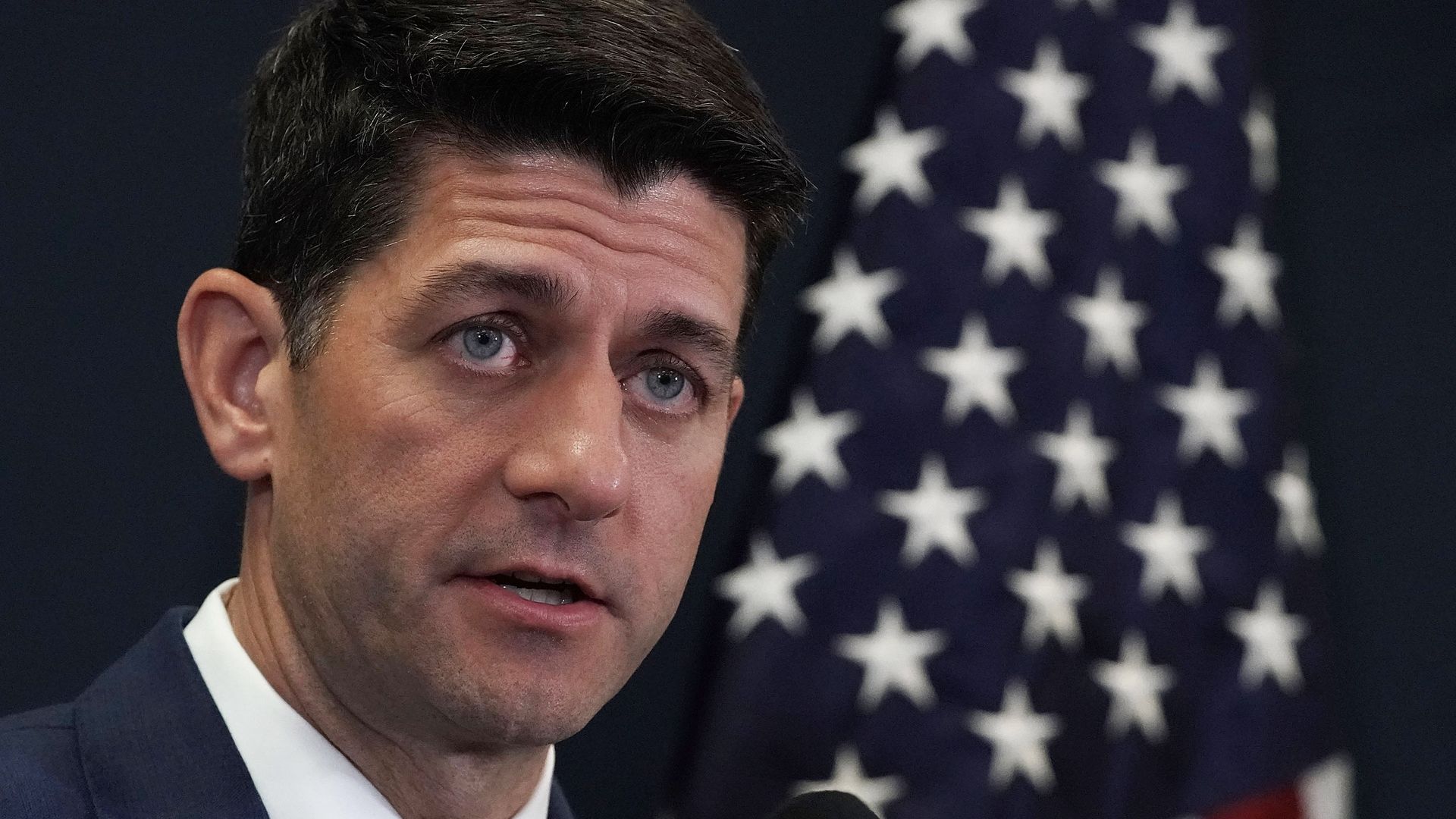 House Republicans have crafted the framework for a bill granting options to Dreamers in obtaining citizenship through a new visa system, reports Politico. Conservatives are meeting with Paul Ryan to discuss the framework on Friday.
The big picture: A bill has not been drawn up yet, but the framework of one being presented by House Republicans represents a step toward compromise on a key piece of immigration law.
The details: The outline includes two options addressing the Deferred Action for Childhood Arrivals program, however, Politico was only able to identify one.
The identified option creates a new visa program that Dreamers, and other immigrants, can apply for after earning a certain amount of "points." It would end the visa lottery program President Trump has maligned throughout his presidency.
The plan also abolishes the ability for immigrants to sponsor married adult children and adult siblings.
Go deeper