House Democrats call for criminal investigation of Scott Pruitt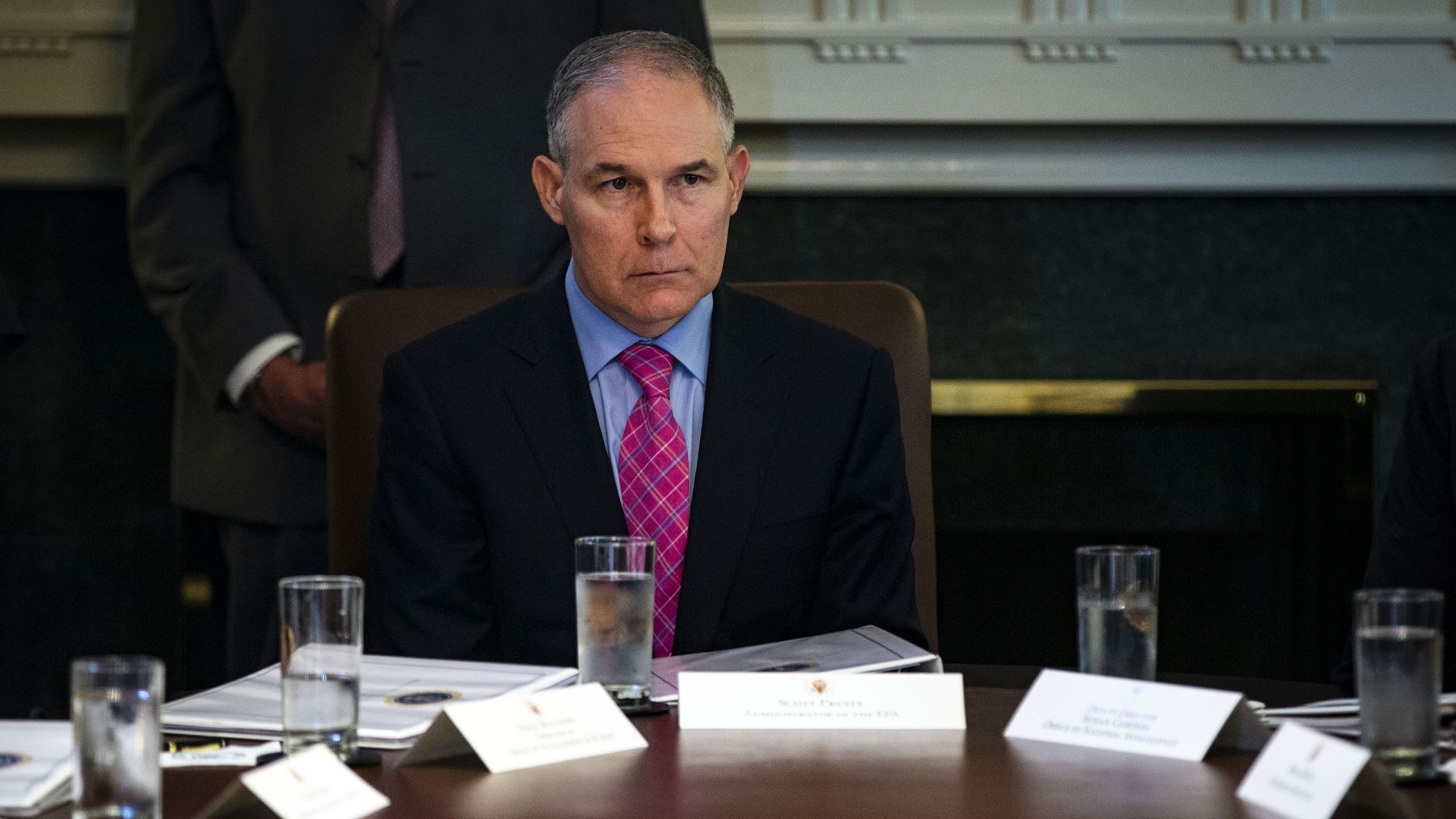 Six House Democrats are sending a letter to FBI Director Christopher Wray and Acting Assistant Attorney General John Cronan urging them to open a criminal investigation into Environmental Protection Agency Administrator Scott Pruitt, who has been plagued by several allegations of ethical misconduct.
Why it matters: It almost certainly won't happen with President Trump in the White House, but it's a sign of how Democrats are trying to ensure Pruitt is held accountable for any improper behavior. Pruitt is already under multiple investigations.
What they're saying:
"[H]is actions related to his wife's employment and the quid-pro-quo condo situation with industry lobbyists may have crossed a line into criminal conduct punishable by fines or even by time in prison. ... We formally request that the FBI open an investigation into Administrator Scott Pruitt's conduct to assess whether he broke the law, including criminal statutes prohibiting public corruption."
Who's behind it: Democratic Reps. Don Beyer (Va.), Gerry Connolly (Va.), Jamie Raskin (Md.), Ruben Gallego (Ariz.), Ted Lieu (Calif.), and Pramila Jayapal (Wash.).
Go deeper: Pruitt's laundry list of scandals.
Read the full letter:
Go deeper