Go deeper: How the FBI found a suspected Senate staff leaker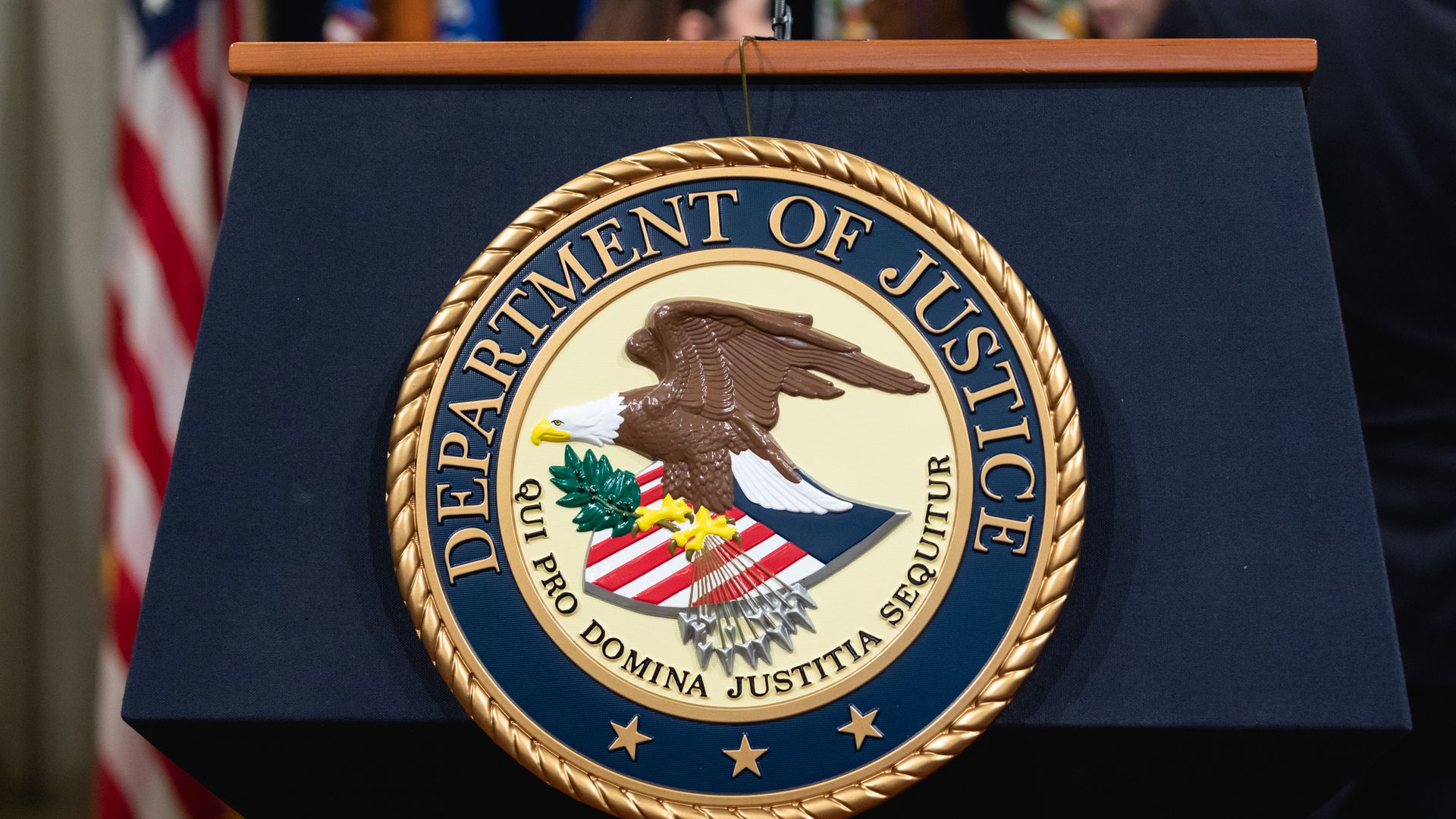 James A. Wolfe, a former staffer for the Senate Intelligence Committee, has been indicted and arrested on three counts of making false statements to the FBI.
Why it matters: Investigators used a personal relationship Wolfe previously had with a reporter, as well as her phone records, to allege he leaked information to the media and lied to investigators about it.
The details: Ali Watkins, a national security reporter for the Times, had years of communications records and subscriber information from companies including Google and Facebook seized by the Justice Department, the New York Times reported Thursday.
Two e-mail accounts and a phone number of hers were specifically targeted, the Times reports.
Investigators did not obtain the content of messages sent, but could view who she was in communication with.
The Justice Department did not notify Watkins of their investigation until February after the information they needed was obtained. The investigation did not show she mishandled classified information, but the Justice Department said they were still taking the matter "extremely seriously," reports CNN.
The attorney general must sign off on any seizure of a reporter's phone records and generally must notify the reporter.
However, there can be exceptions made, the Times reports, if he "determines that, for compelling reasons, such negotiations would pose a clear and substantial threat to the integrity of the investigation, risk grave harm to national security, or present an imminent risk of death or serious bodily harm."
The connection in question was related to a piece Watkins wrote at BuzzFeed, her previous employer, in April 2017 where she identified Trump campaign advisor Carter Page as a target of Russian espionage. BuzzFeed News editor-in-chief Ben Smith said he is "deeply concerned."
The Trump administration has aggressively pursued leak cases during his time in office, Politico reports. Wolfe is the third person to be charged in connection with leaks under the Trump administration.
Trump's own White House has had struggles containing leaks because of internal dysfunction, Axios reports.
Jeff Sessions told reporters last year that leak cases have tripled under Trump.
The big picture: The aggressive pursuit of leakers didn't start with the Trump presidency. Former President Obama's administration aggressively pursued leaks — opening more leak cases than all previous administrations combined, the Times reports — and seized reporter phone records pursuing leak cases.
The most prominent example involved NYT reporter James Risen. The administration tried to force him to testify and reveal his sources in the leak trial of an ex-CIA officer, but he didn't. He ultimately wasn't made to testify, but his treatment set a precedent for how the DOJ deals with journalists.
Go deeper