Between the lines: The delivery driver strike that would set records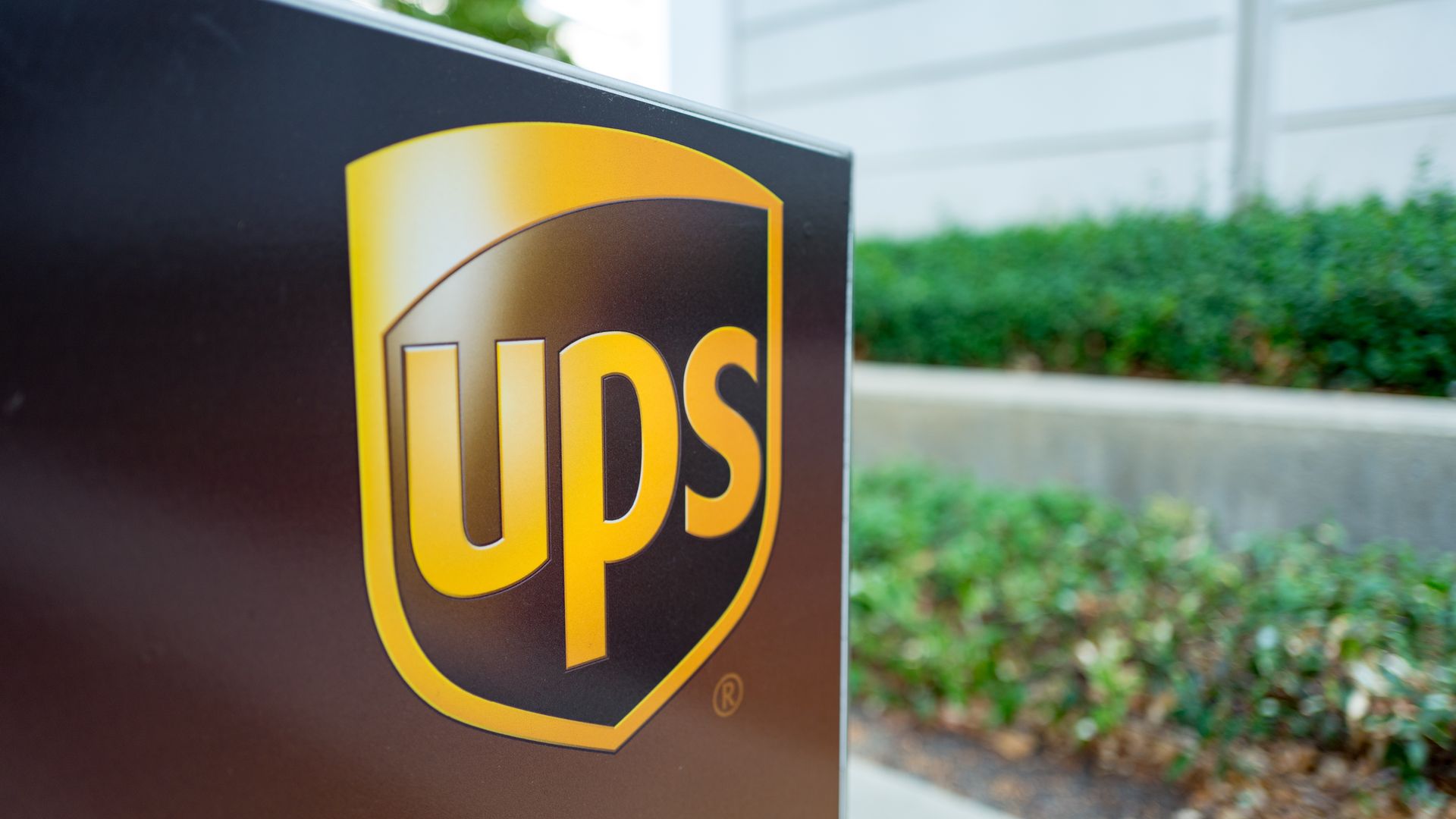 UPS and the Teamsters union, which represents 260,000 of the delivery service's workers, are deadlocked on collective bargaining negotiations — as the company aims to offer delivery services seven days a week — and they don't seem to be close to an agreement as the union has already voted in favor of a strike, reports CNN.
Why it matters: The deadline for the two sides to come up with a new arrangement is August 1, and if they fail to do so it could lead to a devastating strike that may disrupt the nation's economy.
Between the lines: More than 90% of UPS' freight employees agreed to authorize a strike, and 93% of the union members who voted agreed on the measure as well, reports Fortune. The labor strike would be one of the largest in decades.
Although it's been authorized, workers can't strike until after July 31 when the deal ends.
UPS began offering Saturday delivery service last year and have proposed plans to expand to Sunday.
The two sides are also discussing a two-tier wage system converting part-time workers earning $15 per hour into full-time workers earning the same amount. However, current full-time drivers earn an average of $36 per hour.

Workers within the union are torn on this potential policy, which makes it more difficult to strike.
Threat level: UPS ships an equivalent of about 6% of the U.S.' gross domestic product around the country. A strike of this magnitude could stop those shipments and have a significant blow on the economy, per CNN.
Backdrop: The last time UPS had a strike was 1997, per Fortune. The company was concerned it could lose "hundreds of millions" of dollars, per the New York Times.
The bottom line: Though the pressure is mounting on both sides to close on a deal, there is still time between now and when the deal expires to finalize it.
Go deeper