Pregnancy blood test could predict due date and preterm risk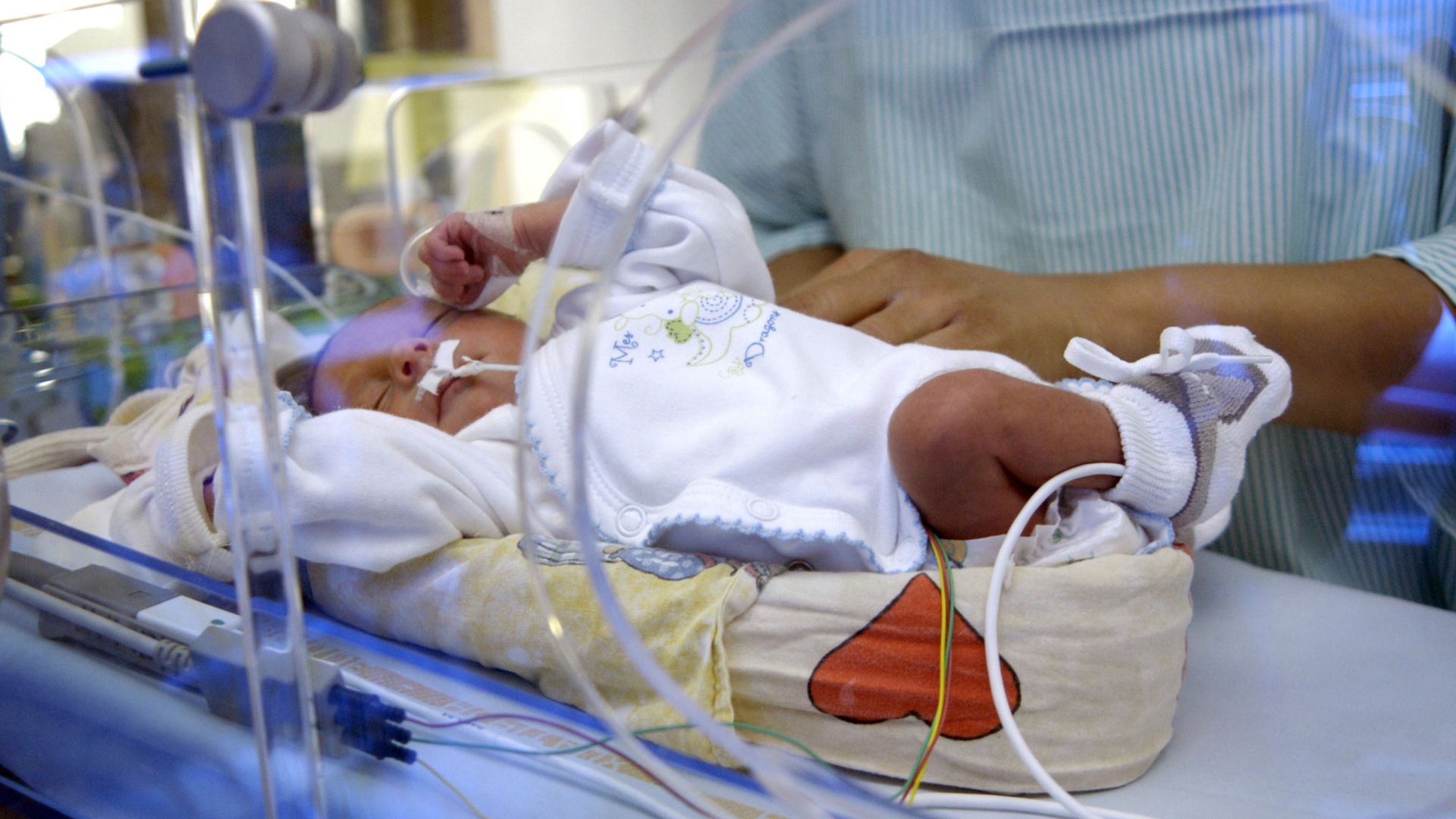 A new blood test may be able to determine the date a baby is due and if it might become a preterm birth, possibly enabling doctors and mothers to take steps to prevent premature births, according to a new study published in Science Thursday.
Why it matters: Premature births have steadily climbed over the past 3 years in the U.S., to affect 15 million babies worldwide each year. According to preliminary tests, the noninvasive blood screening would offer a cheaper and comparably accurate option to ultrasound. In addition, the researchers said it could detect with 75%–80% accuracy if a baby will be born premature.
The details:
The team studied 31 healthy pregnant women who offered blood samples every week until their full-term births. The researchers identified 9 biomarkers, or cell-free RNA (cfRNA), in the blood tests that were able to predict gestational age at 45% accuracy (compared to 48% accuracy via ultrasound).
They also studied 38 women who were determined to be at risk of delivering preterm based on past experience, and found 7 cfRNA that predicted they would deliver preterm up to 2 months in advance of labor.
Using those 7 genes, they accurately classified six of eight preterm cases and misclassified only one of 26 full-term cases.
Reaction: The March of Dimes, which helped fund the study, issued a press release Thursday calling this is an important step towards addressing the "crisis of premature births."
"To date, no test on the market can reliably predict which pregnant moms will go on to preterm labor. March of Dimes is committed to finding new solutions and to giving all babies the best possible start in life."
— Stacey D. Stewart, president, March of Dimes, via press release
Call for more diversity: Diana Bianchi, director of the Eunice Kennedy Shriver National Institute of Child Health and Human Development, told the New York Times that more diversity is needed for the larger clinical trial.
She pointed out the gestational info was gathered from Caucasian Danish women and the preterm birth analysis was based on African-American women with only two of the many risk factors for premature delivery.
"The strength of the study is showing there are molecular milestones that are achieved by the fetus and by the placenta."
— Diana Bianchi, per NYT
Go deeper: Watch the researchers from Stanford University and Statens Serum Institut explain the test in their video or listen to their podcast.
What's next: The study authors say a blind clinical trial with a larger sample size and diverse ethnicities is an essential next step.
Go deeper