The G7 summit will be contentious — for all the wrong reasons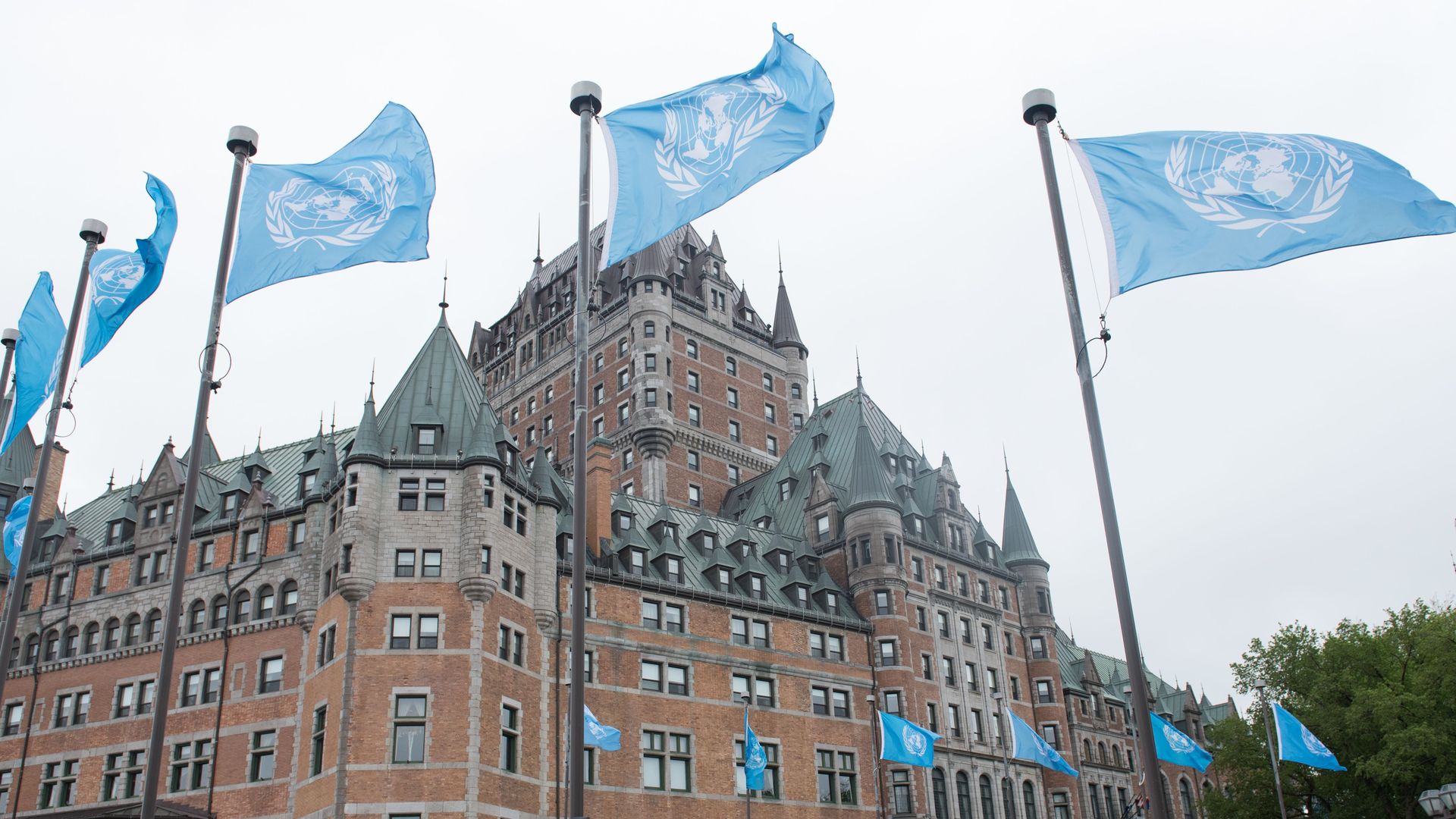 Leaders of the Group of 7 industrialized democracies will gather this week in Quebec for their annual meeting on the world's economy. Following the Trump administration's recent imposition of steel and aluminum tariffs on Europe, Japan and Canada, however, the summit is shaping up as 6 versus 1.
Why it matters: What would normally be an opportunity to forge unity on key challenges — with China's discriminatory trade practices foremost among them — will be anything but.
The summit comes as wealthy democracies worry about an accelerating slide toward all-out trade war. Canada and Mexico have already responded to the tariffs with their own measures against U.S. imports, and the European Union is readying to retaliate. Trump has signaled that he may next impose tariffs on foreign automobiles, to which America's economic partners are likely to respond. Endless tit-for-tat moves toward protectionism would be bad for everyone.
Worse, the meeting will likely miss a major opportunity to counter China's anti-competitive practices. Beijing imposes discriminatory investment rules that favor local companies and often force foreign firms to transfer technology. Intellectual property theft remains a major problem and China's state-owned banks and enterprises direct capital in ways that undermine good lending standards.
The bottom line: By presenting a united front, the G7 countries could begin to chip away at these practices. Instead, however, the summit is likely to be characterized by disunity — and for all the wrong reasons.
Richard Fontaine is the president of the Center for a New American Security.
Go deeper