Boris Johnson's candid view: There's a method to Trump's madness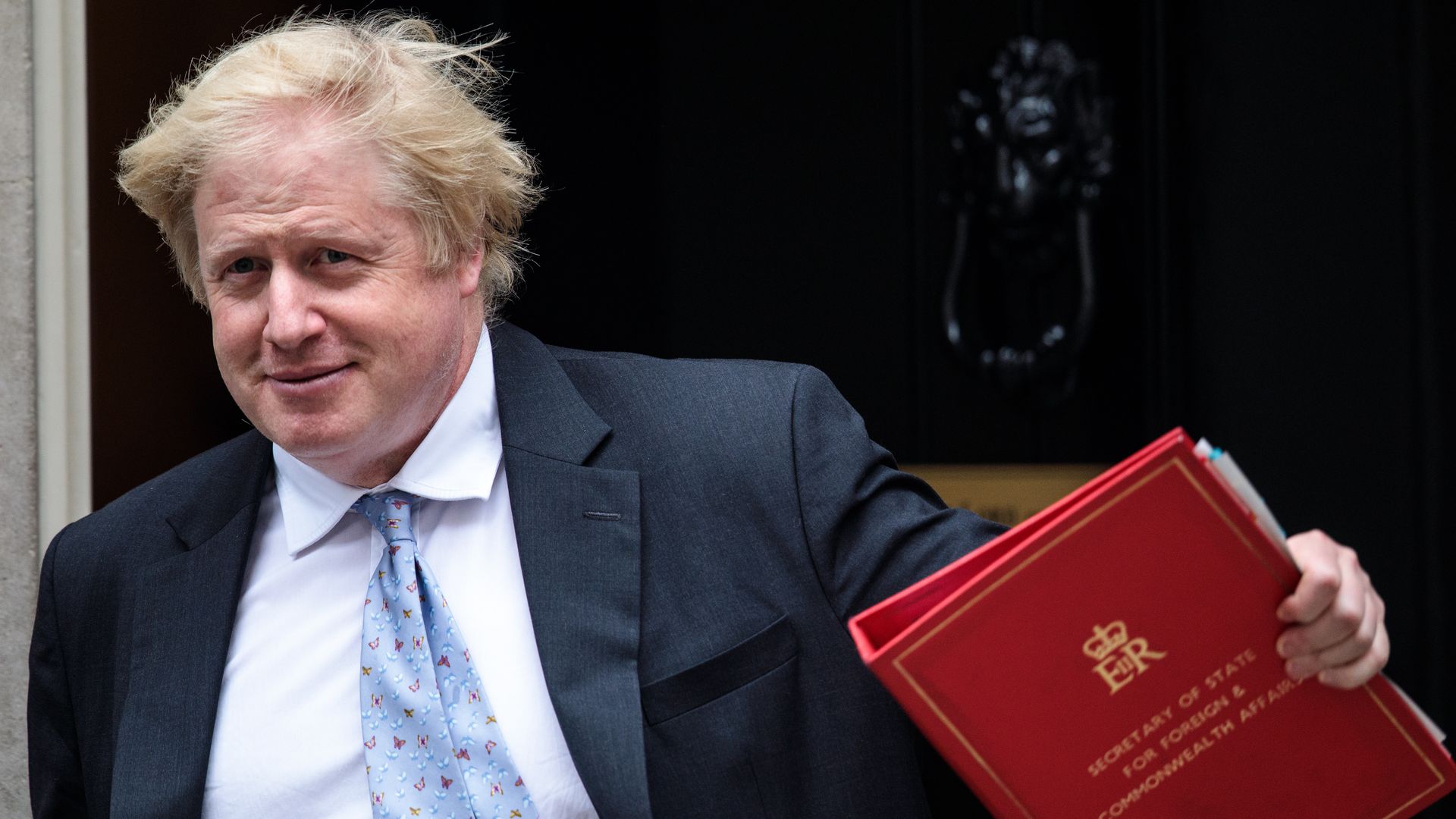 In a leaked recording from a closed-door dinner, U.K. Foreign Secretary Boris Johnson discussed President Trump, Russia, China, and more, BuzzFeed reports.
One key quote: "I am increasingly admiring of Donald Trump. I have become more and more convinced that there is a method in his madness." Johnson also said: "Imagine Trump doing Brexit. He'd go in bloody hard… There'd be all sorts of breakdowns, all sorts of chaos. Everyone would think he'd gone mad. But actually you might get somewhere. It's a very, very good thought."
What he said, per BuzzFeed:
On Russia: "[Prime Minister Theresa May] will be putting forward a British plan that will have global support to set up a rapid response unit to identify Russian malfeasance...One of the problems is Russia is so good at spreading violence. They're brilliant at it. We need to identify it and call it out."
On China: "We need to engage with China diplomatically...but also recognize that they are our commercial rivals. And they will try to stiff us. ... The Americans have run the tech world for decades...The Chinese are about to win. They've got 5G. They've found a way. Everybody's going to be getting stuff on their gizmos through the Chinese system and not the American system."
On Brexit: "I think it will be irreversible...The risk is that it will not be the one we want. ... I will be prepared to compromise over time, but I will not compromise over the destination."
Go deeper