Family separation policies hurt U.S. global standing, leadership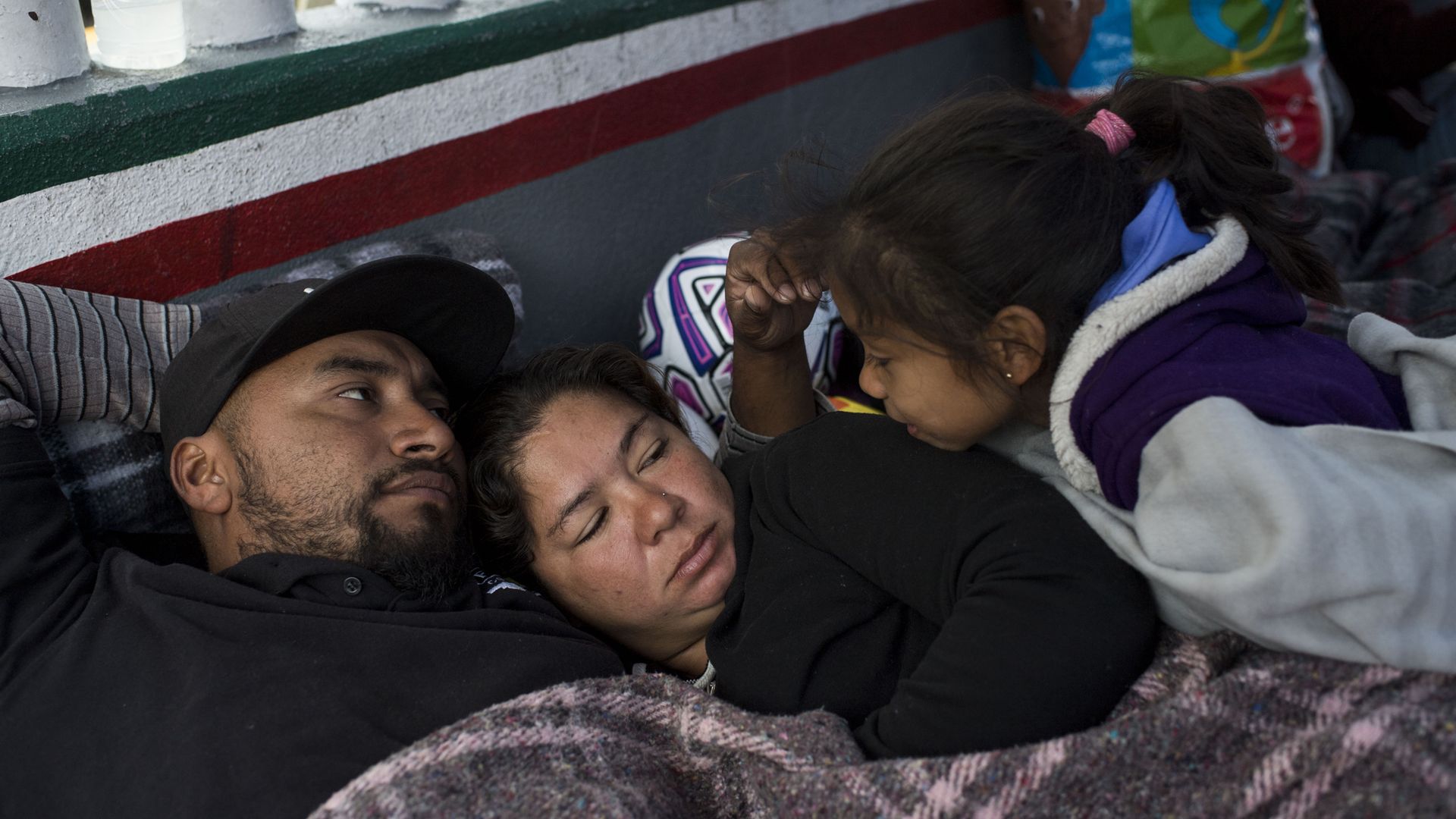 The Trump administration last month announced it would systematically separate immigrant children from their parents at the border, reportedly to deter illegal immigration. This new policy poses risks to U.S. national security, weakens U.S. leadership in the world and undercuts American values.
Why it matters: Aiming to deter immigration through the suffering of children and families is inconsistent with the United States' history and values. While purporting to hold Iran, Venezuela and Cuba to a high human rights bar, Trump is simultaneously surrendering leverage by violating these rights at home, opening up the U.S. to condemnation and accusations of hypocrisy.
The U.S. helped end genocide during World War II and then played an instrumental role in establishing an international framework to secure and protect human rights. American Presidents — Democrats and Republicans alike — have consistently championed them around the globe.
Further, Trump has slashed funding for good governance and sustainable development — which promotes stability in our backyard — rather than address the root causes of conflict behind these immigration flows. Congress worked with the Obama Administration to provide resources for partnerships aimed at curbing violence in Central America. Yet the current administration has cut funding and diplomatic efforts. In addition to ending DACA and the Temporary Protected Status of several countries, this latest move by the administration will only exacerbate the challenges driving families to flee.
What's next: Congress must act to uphold the values underpinning the U.S. statutory framework for immigration. Congress should not stand by as, for example, mothers who are entitled to protection under the law — who present themselves at the border, seeking asylum because of persecution in their own country – are wrenched apart from their children.
The bottom line: The current situation is intolerable. The U.S. needs a smart, sensible and humane policy that protects its border while still safeguarding its values and global leadership.
Avril Haines is a former Deputy Director of the CIA and Deputy National Security Advisor. Cecilia Muñoz is a former Director of the Domestic Policy Council.
Go deeper