Trump vs. Macron and Trudeau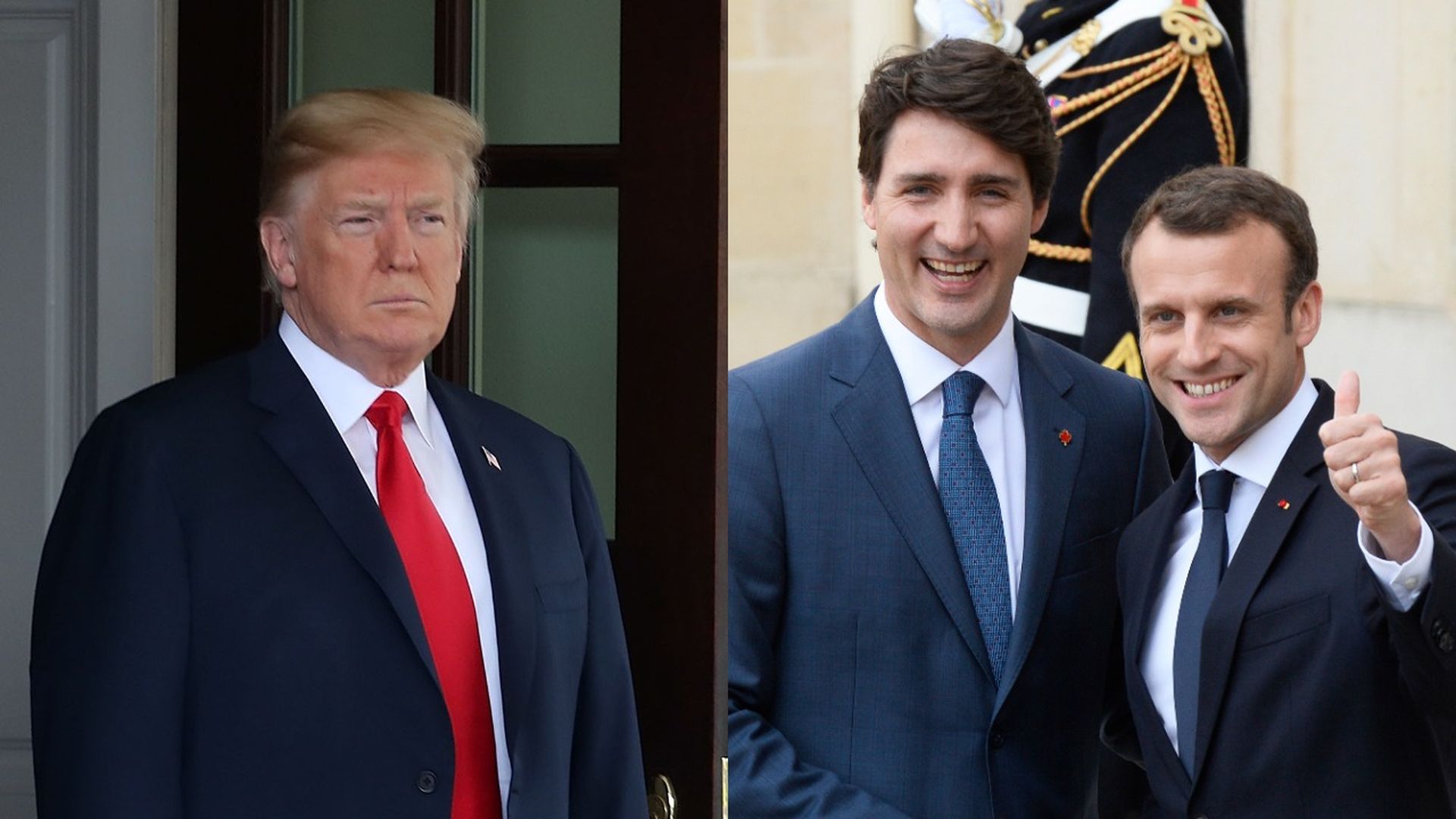 President Trump is facing off with two close allies — Canadian Prime Minister Justin Trudeau and French President Emmanuel Macron.
The big picture: Since Trump announced tariffs on the two countries, both leaders have spoken out against the president and announced retaliatory tariffs against the U.S. Trudeau and Macron met this week ahead of the G7 summit to strengthen their relationship, and took turns criticizing Trump's trade moves at a joint press conference.
Trump
He then followed up with a series of tweets calling Canada's prime minister "indignant" and claiming the country charges the U.S. "up to 300% on dairy — hurting our Farmers, killing our Agriculture!" Later, he called on both the E.U. and Canada to take down "tariffs & barriers" adding that if they fail to do so, the U.S. "will more than match you!"
Macron
Trudeau
"This is not about the American people. We have to believe that at some point their common sense will prevail. But we see no sign of that in this action today by the U.S. administration."
Trudeau said in the joint press conference with Macron on Thursday: "This is ridiculous to think they could be a threat to national security. In fact, we are the closest friends the United States has had in quite some time."
Go deeper: Trudeau and Macron team up on Trump
Go deeper