Carbon dioxide levels hit an all-time monthly high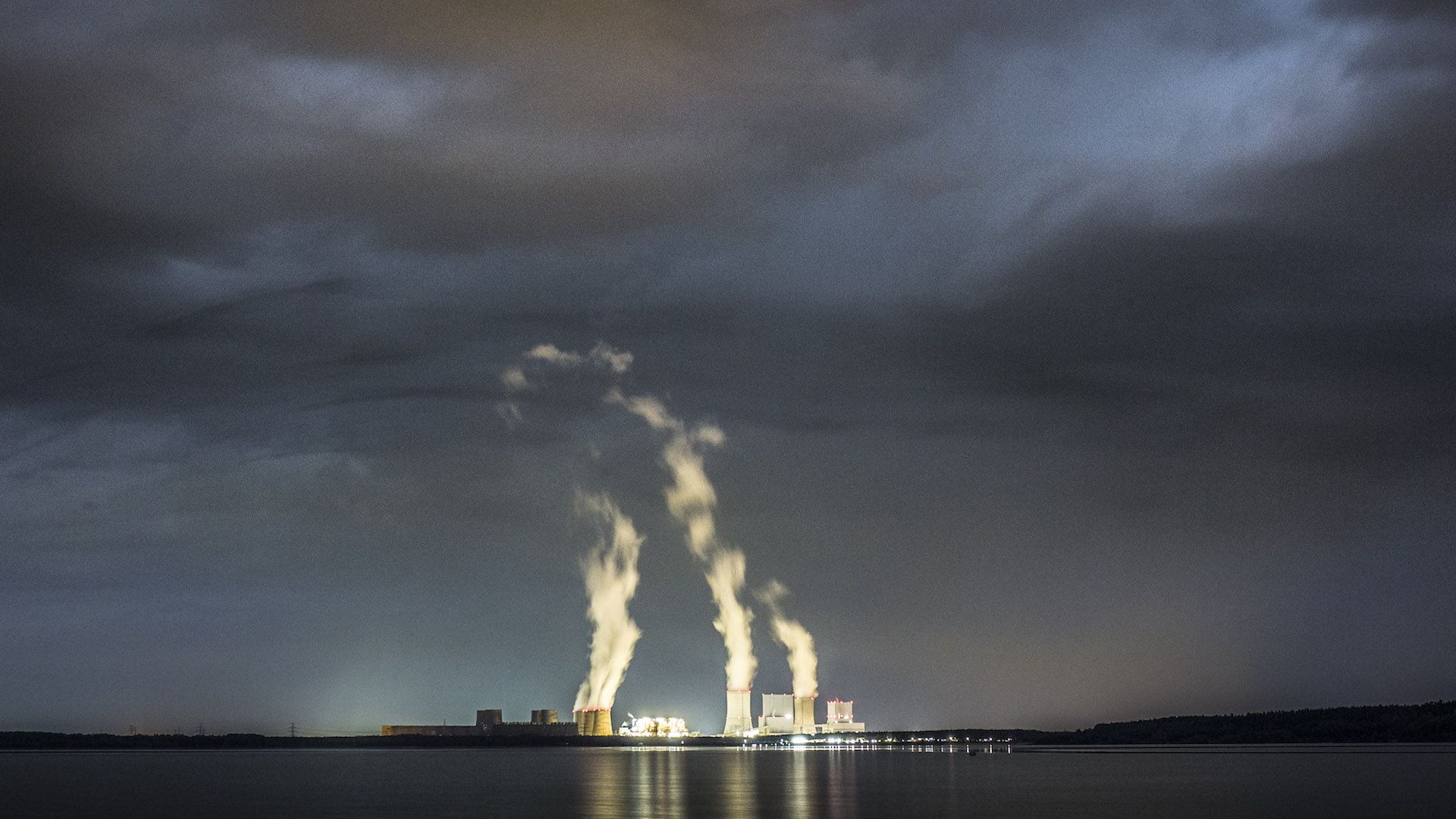 The amount of carbon dioxide in the air exceeded 411 parts per million during the month of May, which was the highest monthly level ever recorded, according to the National Oceanic and Atmospheric Administration as well as Scripps Institution of Oceanography.
Why it matters: Based on studies of historical levels of greenhouse gases in the air, this is also the highest level in human history.
The big picture: Carbon dioxide, or CO2, is the most important long-lived greenhouse gas, and human activities, primarily the burning of fossil fuels for energy, are adding more of it with each passing day. Scripps and NOAA monitor CO2 levels at the Mauna Loa Observatory in Hawaii as well as other locations.
This year, the May average peaked at 411.31 ppm, according to Scripps researchers, the organization reported in a press release. NOAA's reading was 411.25 for the month, according to a press release.
In addition, the growth rate of CO2 in the atmosphere is increasing, NOAA data shows.
The rate of growth averaged about 1.6 ppm per year in the 1980s, and 1.5 ppm per year in the 1990s, but it has climbed to 2.3 ppm between 2016 and 2017.
This was the sixth straight year-to-year increase above 2 ppm, scientists said.
"Many of us had hoped to see the rise of CO2 slowing by now, but sadly that isn't the case," said Ralph Keeling, director of the Scripps CO2 Program. Keeling's father, Charles, first began taking measurements of CO2 on Mauna Loa in 1958, and the now-iconic Keeling Curve shows the inexorable rise in CO2 amounts since.
"CO2 levels are continuing to grow at an all-time record rate because emissions from coal, oil, and natural gas are also at record high levels," said Pieter Tans, lead scientist of NOAA's Global Greenhouse Gas Reference Network, in the press release.
Be smart: Climate scientists are particularly focused on carbon dioxide levels because each molecule of this gas can remain in the atmosphere for hundreds to thousands of years, heating the air and sea for generations to come.
"Today's emissions will still be trapping heat in the atmosphere thousands of years from now."
— Pieter Tans, NOAA researcher
The uptick in CO2 cannot be blamed on the Kilauea volcano, which is erupting about 20 miles away. Volcanic gases, which are dominated by non-CO2 gases, are observed and removed from the analysis before figures are reported.
Why you'll hear about this again: "If the current rate of increase holds steady for another two decades, global CO2 will likely be well past 450 ppm in 2038," Tans said.
To put that into perspective, at the start of the industrial revolution, and for most of human history, CO2 levels were stable at about 280 ppm.
Go deeper: A fork in the road for U.S. power
Go deeper