Bernie Sanders won't endorse son's congressional run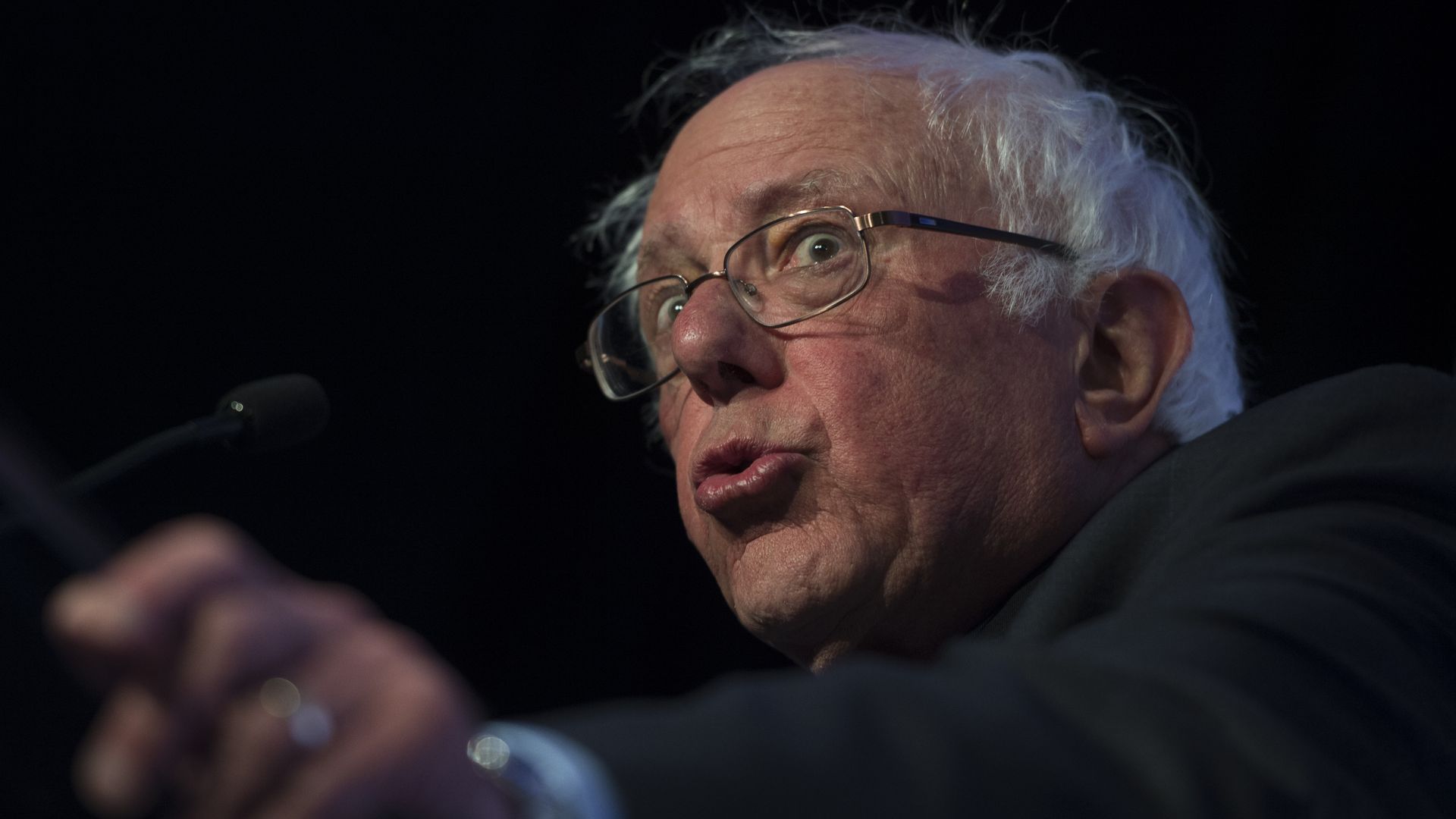 Bernie Sanders will not endorse his son, Levi, in his New Hampshire congressional race, stating that his family "[does] not believe in dynastic politics." The Vermont senator stated that Levi is "running his own campaign in his own way, "adding that he is "very proud" of his son's accomplishments.
Yes, but: There are rumblings in New Hampshire that Levi's campaign is widely seen as inept and likely to lose, per The Boston Globe. As a result, New Hampshire politics aficionados believe Bernie may not want to harm his brand before the 2020 presidential campaign by throwing his full weight behind his son.
Bernie's full statement:
"Levi is running for Congress on the most important issues facing working families. He is fighting for raising the minimum wage to $15 an hour, Medicare for All, demanding the wealthy and large corporations pay their fair share of taxes, creating millions of good jobs by rebuilding our crumbling infrastructure, addressing the crisis of climate change, making public college and universities tuition free, criminal justice reform and immigration reform — among many other issues.
Levi has spent his life in public service to low income and working families, and I am very proud of all that he has done. In our family, however, we do not believe in dynastic politics. Levi is running his own campaign in his own way."
Go deeper