1,600 ICE detainees sent to federal prisons ahead of court hearings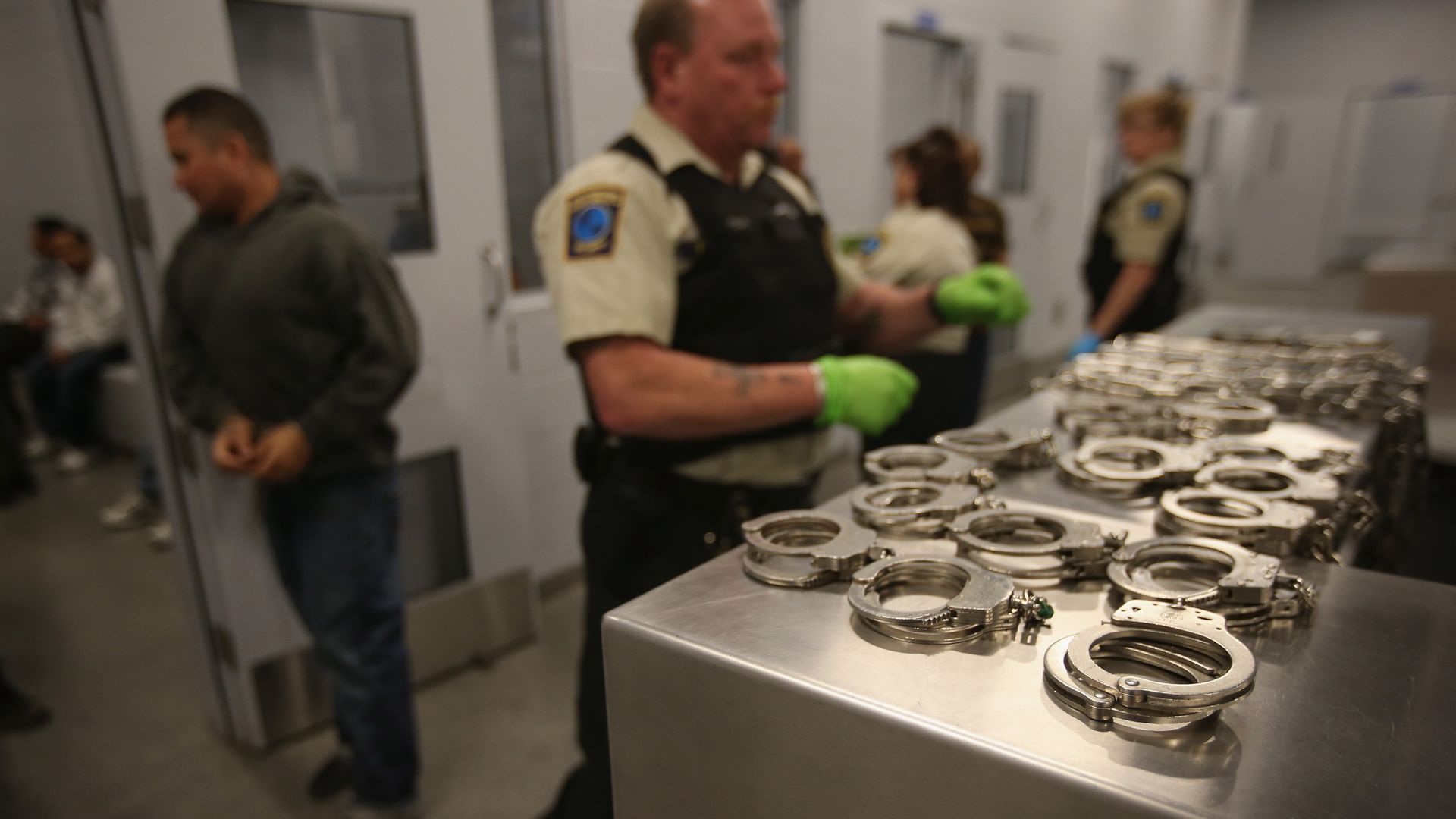 Around 1,600 Immigration and Customs Enforcement (ICE) detainees, including asylum seekers, are being transferred to federal prisons, Reuters reports, as they await "civil immigration court hearings."
The big picture: Five federal prisons are taking in detainees — 1,000 of them are being sent to a U.S. penitentiary in Victorville, California. The L.A. Times reported last year that housing a prisoner for one year in California cost the state $75,560.
The background: The Trump administration has been cracking down on illegal immigration, but as Axios' Stef Kight reported, there has still been an increase in immigrants crossing into the U.S. illegally.
What they're saying: Prison employee's union leaders in Washington, Texas, and California told Reuters "they had little time to prepare for the large intake of detainees," adding that the rapid increase of detainees is raising questions of staffing and safety of the prisons.
ICE spokeswoman Dani Bennet told Reuters they are "working to meet the demand for additional immigration detention space, both long and short term."
Go deeper