The big picture: Meet the groups trying to save local journalism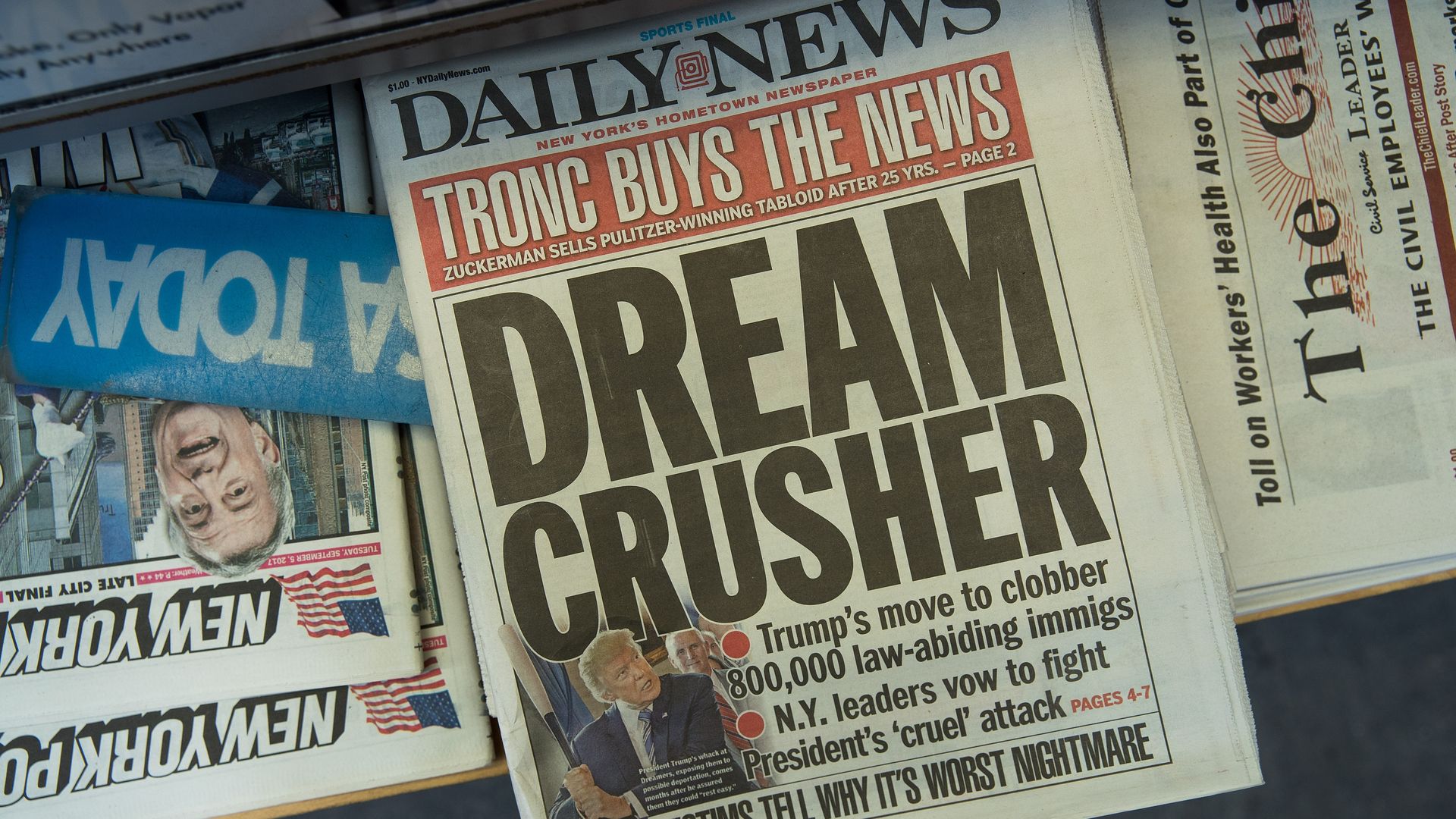 Local news still hasn't found a way to financial stability, despite the appetite for news expanding around the globe, but there are groups still fighting to keep local news outlets afloat.
Why it matters: Multiple organizations have stepped up to help local papers survive or provide local coverage themselves as non-profit organizations.
The big picture: Local newspapers peaked in 2005 but have since suffered from decline in readership and revenue, reports the Financial Times, which has left some local areas with heavy populations without local newspaper coverage.
The groups working on the issue:
Though circulation has remained relatively even with slight decreases over the last few years, ad revenues have dropped dramatically.
By the numbers: In 2016, local newspapers revenues totaled $18 billion. A decade before that, they were as high as $49 billion.
Go deeper