Mark Warner isn't ready to break up Big Tech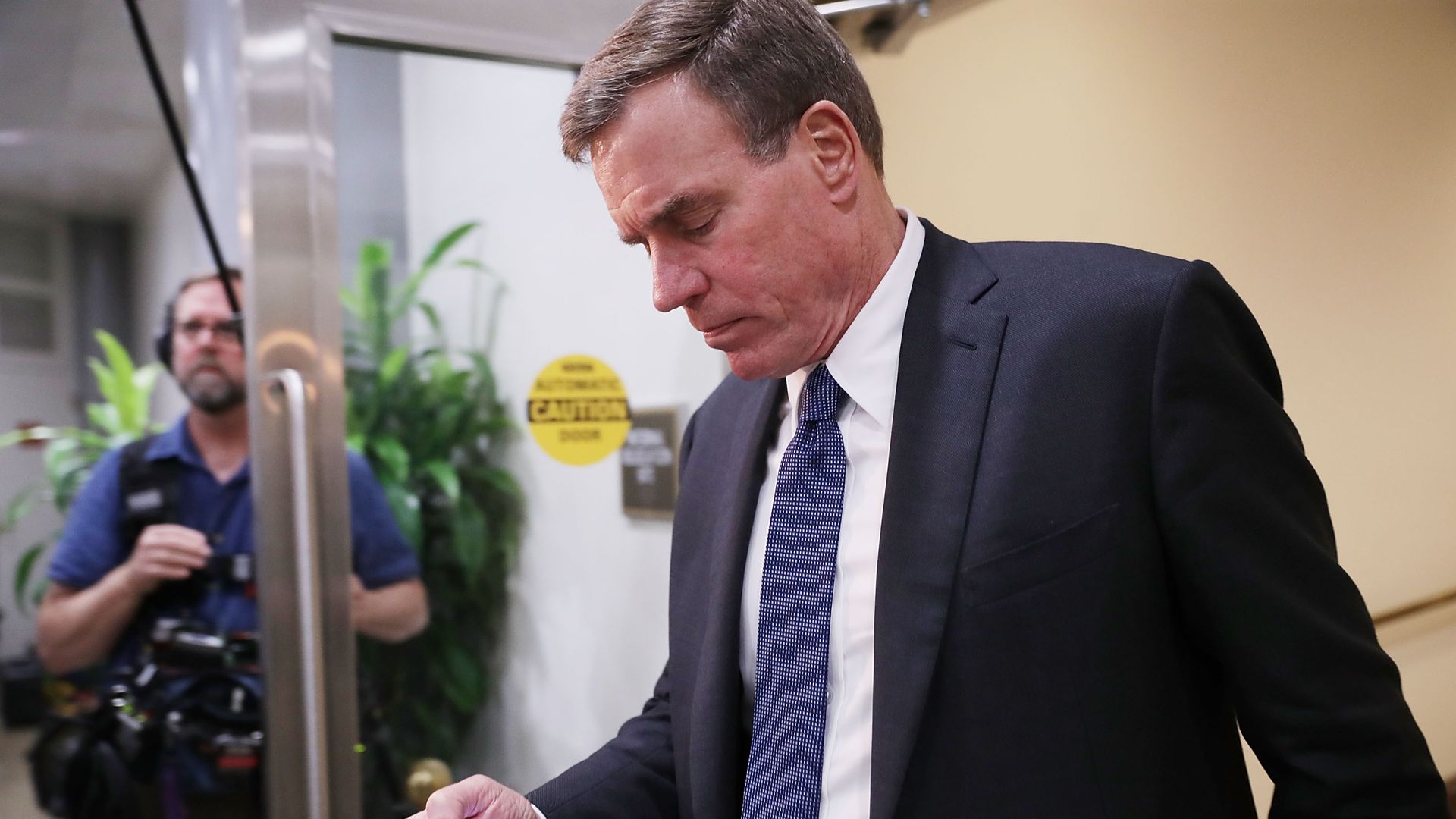 One of Facebook's loudest Capitol Hill critics, Sen. Mark Warner (D-Va.), isn't ready to sign on to calls for breaking up the social networking giant and other large internet companies.
The bottom line: It's growing more common among the industry's critics on the left to call for the breakup of Big Tech — not unlike how AT&T was handled decades ago — but that's still far from a mainstream prescription among policymakers.
What they're saying:
The most important antritrust question with regard to Facebook is whether it's possible for newcomers to enter the market, Warner said after an Axios event.
"If I think about the folks I know from the venture business, new companies coming in who've got a killer app, their option generally is not to go public at this point, but is to sell to Google or Facebook or one of the larger enterprises," he said. "I think this is worthy of some debate."
"If you think about it, and move into machine learning and artificial intelligence, they have already got so much aggregate data, how can somebody else who's a [new company] come in and ever get to their mass?"
More broadly, he said he was "reserving judgment" on how best to deal with increased concentration in tech, "other than there ought to be a fulsome debate."
Yes, but: Warner said that he's worried that regulations on American tech companies might simply clear a path for their Chinese counterparts to dominate markets. "That's why I'd rather put my emphasis on, are there guardrails here that will allow them and their competitors to move forward but also give users some safety," he said.
Warner's comments come after the launch of a campaign encouraging the Federal Trade Commission to split Instagram, Messenger and WhatsApp off from Facebook proper. Lawmakers questioning Facebook CEO Mark Zuckerberg in the European Union also raised that prospect, and Google and Amazon have also been the target of calls for antitrust action.
Go deeper