Macron compares his calls with Trump to sausage-making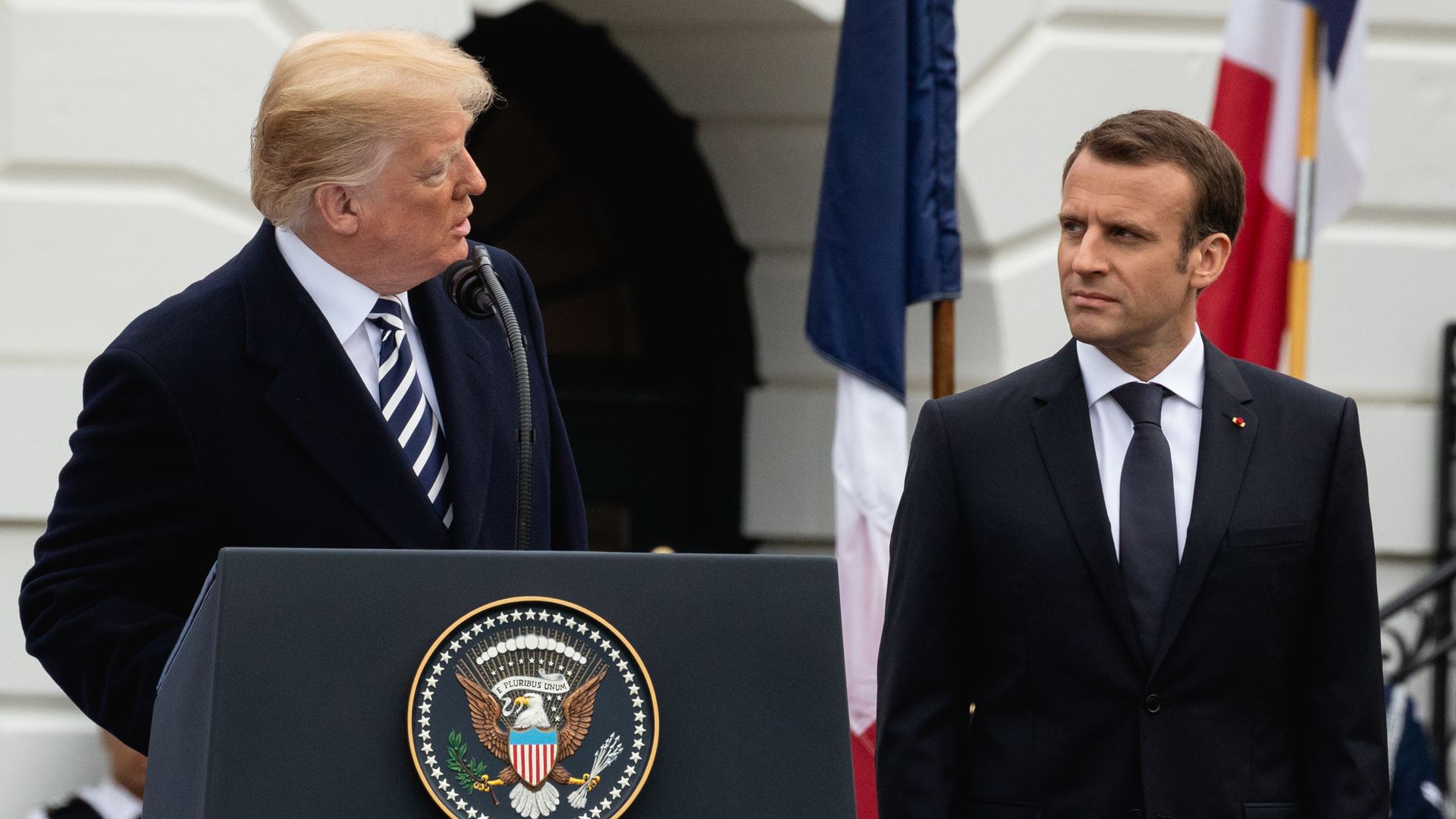 French President Emmanuel Macron compared his conversations with President Trump and other world leaders to making sausage at a press conference on Wednesday when he was asked by reporters about a CNN report that his call with Trump on tariffs was "terrible," per The Guardian.
"As [Otto von] Bismarck used to say, if we explained to people how sausages were made, it's unlikely they'd keep eating them. So I like it when people see the finished meal, but I'm not convinced the kitchen commentary helps with delivering the meal or eating it."
Go deeper: Emmanuel Macron's master class in soothing Trump.
Go deeper