The big picture: Women win in last night's primaries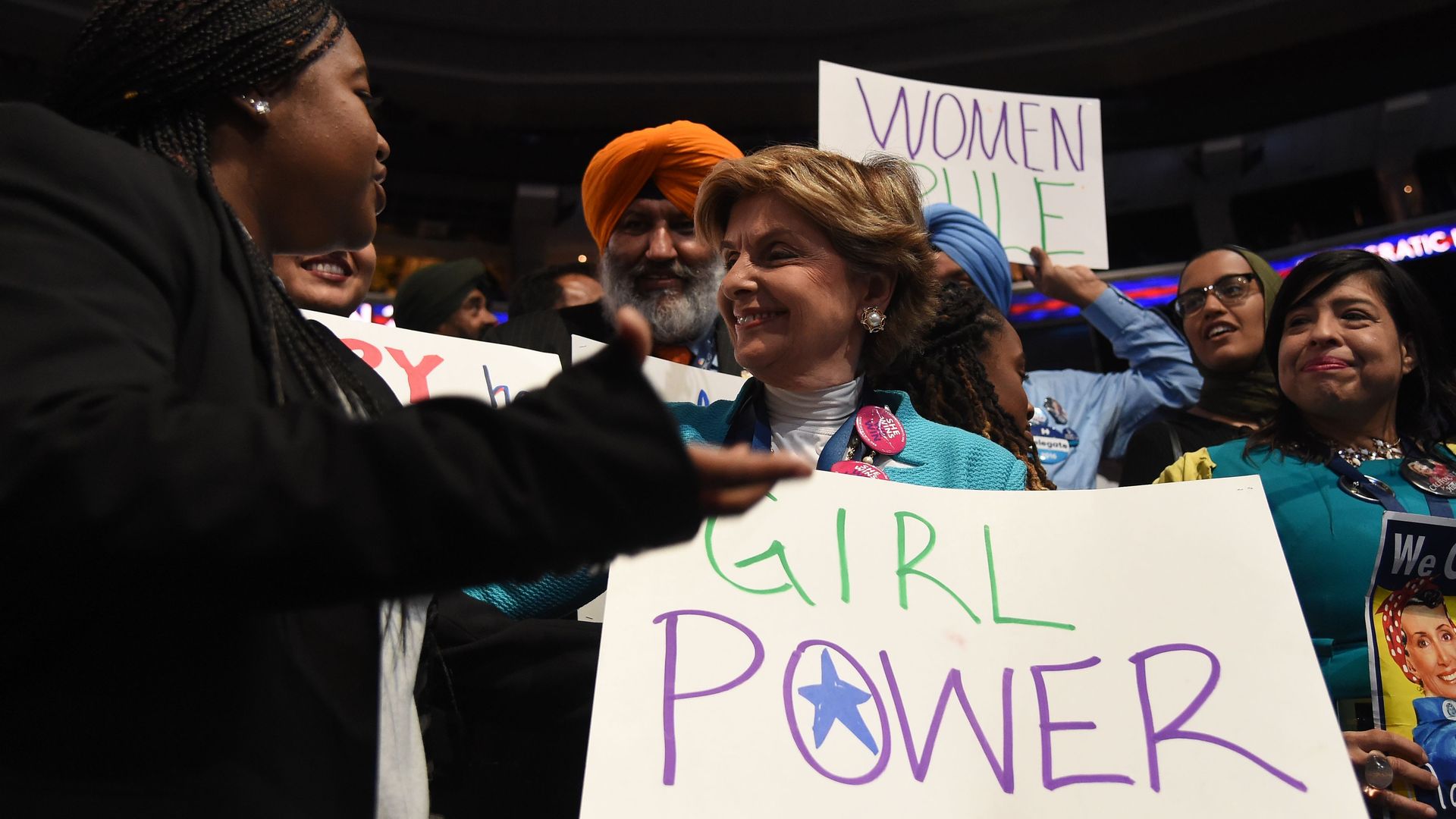 The June 5 primaries across eight states showcased another strong night for women candidates, especially in California, while other races nationwide highlighted the strength of President Trump's popularity.
The big picture: Women have been over-performing in Democratic primaries, and Democrats didn't get locked out of any congressional general election races in California, meaning their chances for taking back the House just got a little easier.
By the numbers
In California...
There are 30 women in California alone going to the general election, including three Democrats who won outright because they were uncontested.
Two women in California's 45th district will be on the ballot this November.
The National Republican Congressional Committee backed Young Kim — an immigrant and the first ever Korean-American Republican woman elected to serve in the California State Assembly — who won the GOP primary for Rep. Ed Royce's seat.
Democrats targeted seven GOP-held districts in California that Hillary Clinton won in 2016. One of them, the 21st district, went for Clinton by 15%, yet the Republican candidate outpolled the Democrat by 26 points.
And elsewhere...
Two GOP candidates critical of President Trump either didn't win (Steve Lonegan in New Jersey) or is heading to a runoff in July (Alabama Rep. Martha Roby).
Two Democratic women advanced to the general in Iowa's first and third districts, both currently held by Republicans.
A woman will face Greg Gianforte in Montana's at-large congressional district.
Deb Haaland won her New Mexico primary, getting one step closer to becoming the first Native American congresswoman.
A woman won the GOP primary in New Mexico's second district.
Two women (a Democrat in New Mexico and a Republican in South Dakota) are headed to the general to take on each state's incumbent governor.
Don't ignore the down-ballot races: Democrats flipped their 42nd state legislative seat (this time for state Senate in Missouri) where Democrat Lauren Arthur beat her Republican challenger by 20 points.
A Democratic divide?
For all the talk of a Democratic civil war between progressives and moderates, California Sen. Dianne Feinstein easily defeated her progressive challenger Kevin de León.
Democrats nearly split the vote evenly between two candidates in California's 48th district, whether the Democratic Congressional Campaign Committee backed Harley Rouda (17.3%) and the state Democratic Party backed Hans Kierstead (17.2%).
Yes, but: The DCCC saw significant success in New Jersey, where four of their Red to Blue candidates won the Democratic primary.
Senate watch
Montana GOP candidate Matt Rosendale won the primary to take on Sen. Jon Tester, who has already invited him to a debate on June 17. Rosendale was the likely frontrunner ahead of the primary, but now the wild card to watch is President Trump and how involved he gets in this race.
The National Republican Senate Committee celebrated three wins in New Mexico, Mississippi, and New Jersey, where their preferred candidates won the primaries.
Correction: This post has been updated to reflect that a Democratic woman won her gubernatorial primary in New Mexico, not New Jersey.
Go deeper